Future Astrophysicist Volunteers to Help Underserved Kids Reach for the Stars
Meet Daily Point of Light Award honoree Lucas Zimmerman. Read his story and nominate an outstanding volunteer or family as a Daily Point of Light. 
Growing up in New York, Lucas Zimmerman had lots of opportunities to explore his passion for astronomy, from participating in STEM courses to attending lectures at local colleges. The 17-year-old Brooklyn student has dedicated his volunteerism to offering similar educational chances for underserved kids around the world. 
Launching Future Astronomers in 2021, Lucas is educating children about astronomy and physics and helping students to develop their own passions in the field. Connecting with kids aged 8-18 from Brooklyn to Nigeria, Lucas is empowering young minds to reach for the stars.  
What inspires you to volunteer?
I've been very fortunate in all the ways I could explore my passion in astronomy and continue to develop it. I will major in astrophysics when I go to college, and wanted to try to pay it forward just as other famous astronomers have helped their communities. 
Describe your volunteerism with Future Astronomers.
We expand on the field of astronomy and help to stimulate curiosity for students. I organize the curriculum and weekly classes and also teach classes, which are held mostly online, with some in-person. I teach students in the greater Brooklyn area and also offer astronomy classes at a high school in Nigeria. We fundraise to support our programs, provide resources and buy telescopes for students.  
In addition, I've volunteered at after school and summer STEM programs at Kinderhaus, and my volunteerism there prompted me to launch Future Astronomers. 
Share one personal story with me from your volunteerism. 
During a weekly class teaching about stars, all the students were very engaged and asked a lot of questions even after I finished the lecture. I was running out of time but they were thanking me and explaining how much the class meant to them and that they wanted it to continue. Volunteering offers a sense of belonging and I really like when service brings communities together.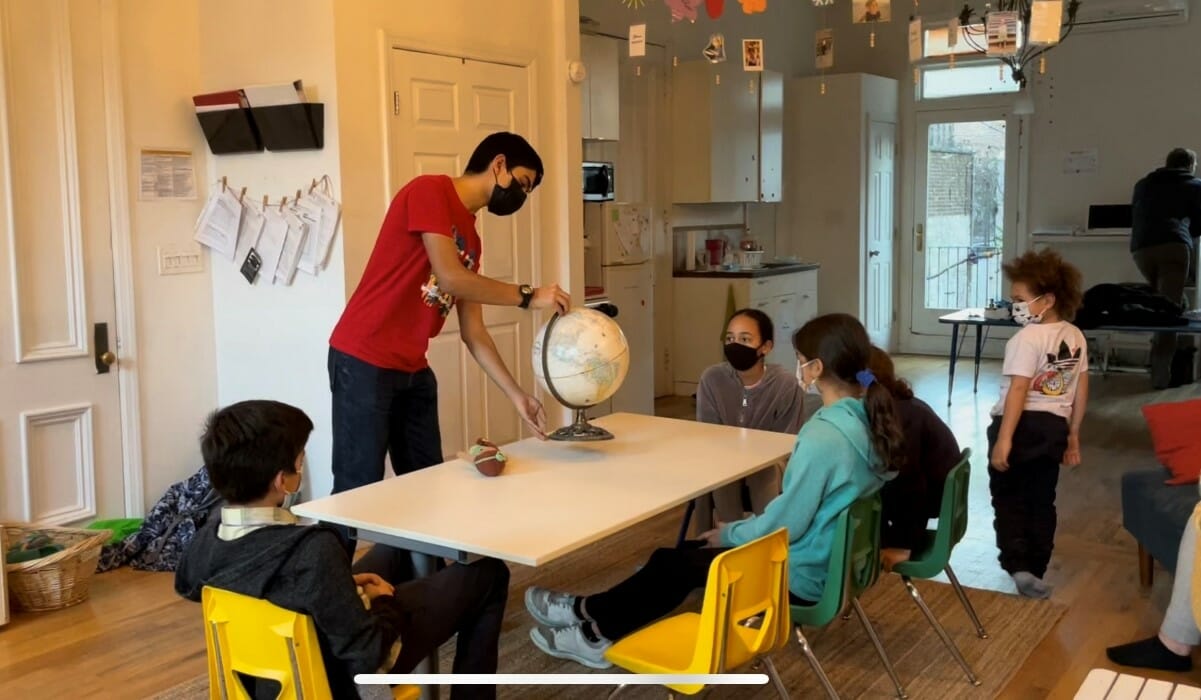 Why do you think it's important for others to get involved?
Volunteering progresses the world. It contributes more to the shared knowledge we have and expands upon what we have in a way that everyone is equally given the opportunity to do what they want and learn how much they want. 
What's been the most rewarding part of your service? 
It's rewarding to see kids' faces light up when they learn something new or they discover something, like looking at stars or planets for the first time.  
In one word, what does volunteering mean to you?
Getting involved. That's two words.  
What's your favorite area of study in astrophysics? 
Exoplanets outside of the solar system and the possibility for them to contain life or at least, the building blocks for life.  
When you're not busy volunteering or in school, what do you do for fun?
I enjoy going on long bike rides. I also enjoy reading, and I'm currently reading Girl in Translation by Jean Kwok.  
How can readers help?
Please visit the Future Astronomers website to learn more. 
Do you want to make a difference in your community like Lucas Zimmerman? Find local volunteer opportunities. 
Share this post