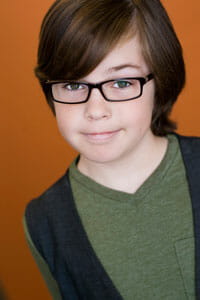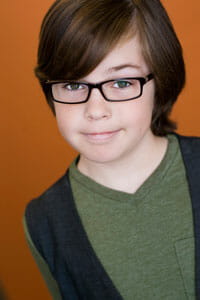 Gabe Eggerling loves to read. For him, reading has always been a way to take a trip to a far off destination without ever having to leave home.
When he was only 7 years old, he became the youngest SAG Bookpal reader, a signature children's literacy program of the SAG Foundation designed to provide an opportunity for performers, gifted in the art of storytelling, to help develop a love of reading in children and give back to their local communities.
He went from school to school getting kids excited about reading but soon learned a shocking truth: that there were children who did not own even one book at home. Gabe decided to something about it, so he started Mission: HERO (Helping Everyone Read Out loud).
Today, the 11-year old hosts events, reads to schools and donates thousands of new books to disadvantaged kids.
Gabe reaches eight to 10 schools a year where he goes in person to read, motivate and donate books and hosts three to five awareness events. He gives one talk on literacy annually at a high attendance conference, and takes one annual trip out of the county to build a library someplace with high need.
Gabe realized early on that it felt good to help people and that he could help make a difference. He tells other kids that he is just like them and that everyone has special talents and can be a tiny ripple of hope. He loves to learn and share, and is quite oblivious to age limits and the word "can't."
Do you know someone who is making a difference in your community? Nominate them for a Daily Point of Light Award today!
 
Share this post