Georgia Teen Distributes First Aid Kits to Help Combat Medical Poverty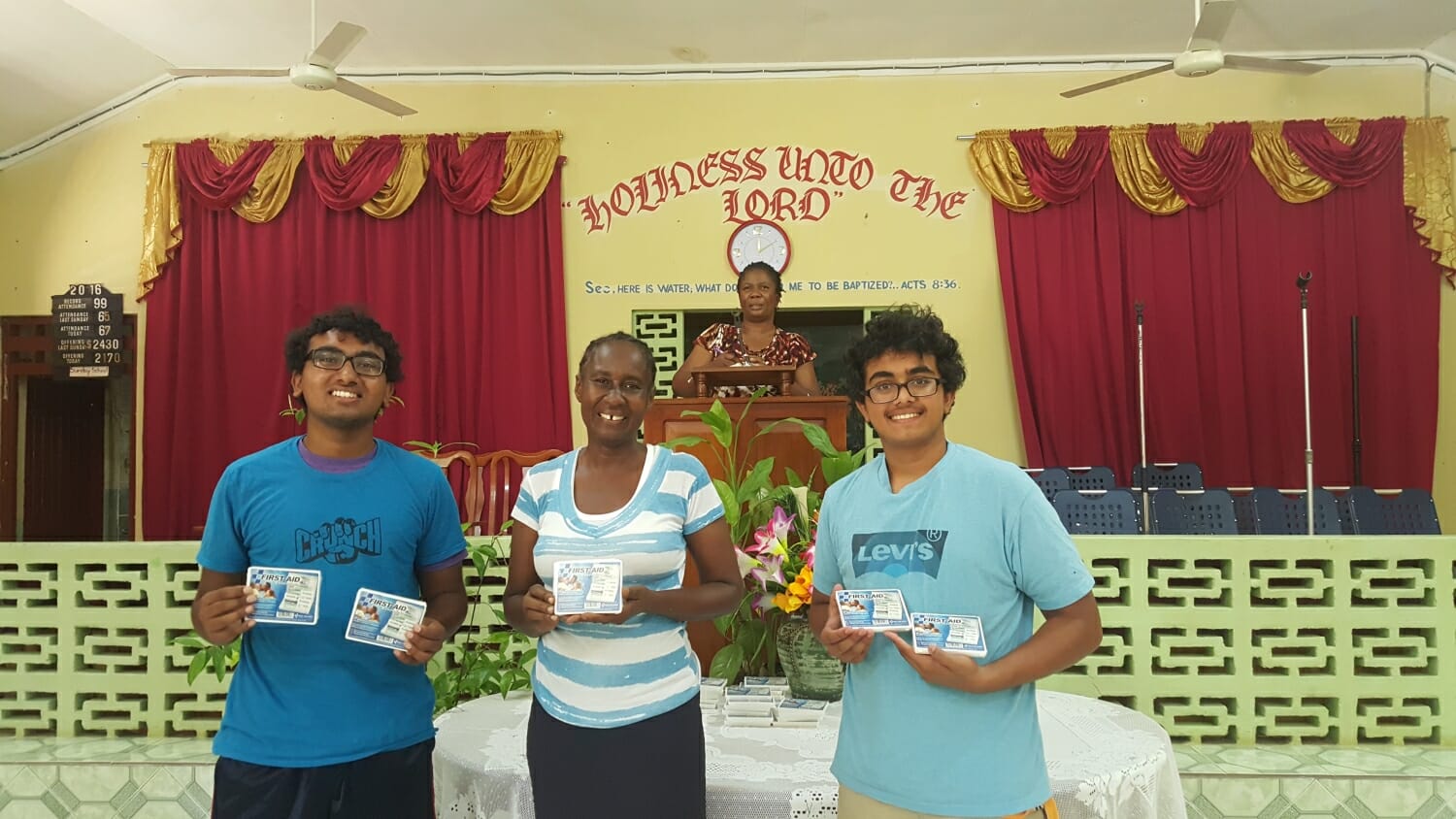 When Amal Bhatnagar visited India after 7th grade, he encountered a sight that stuck with him – a mother, weeping over an unexpected rise in medication costs for her family.
"It hit me that the slightest increases in medication costs or decreases in resources can cause such a burden for people," said Bhatnagar, now a high school senior.
At that moment, he vowed to make a difference in others' lives. First, he volunteered in a senior citizens' living center. But, by 10th grade, he had another idea. Many organizations offer food, water, and money to those in need, but few tackle medical necessity. Thus, First Aid for All was born.
Launched in 2015, Bhatnagar's organization brings vital medical resources to individuals with little-to-no health services access. Free clinics provide some assistance, but they're only useful to individuals who can travel there. Instead, First Aid for All brings medical resources directly to those in need.
Since opening, the organization has distributed more than 1,000 kits in three countries, he said, fulfilling the group's mission to abolish medical inequalities both domestically and internationally. To support this goal, he's garnered support from family and friends, gathering money and supplies necessary for kit creation.
In addition to making presentations about the organization to hospitals, city councils, youth healthcare camps, and on business radio programs throughout Atlanta and Athens, Ga., Bhatnagar's team made two mission trips – one to Dehli, India, and another to Montego Bay, Jamaica.
In Dehli, they distributed first aid kits to more than 50 homeless individuals, and they worked with India's version of Goodwill, Inc., to donate kits, including gauze, ointments, antiseptics, bandages, and other necessities to prevent the spread of bacterial and fungal infections. In Montego Bay, they donated 400 units to orphanages, girls' defense funds, police stations, schools, and churches.
Bhatnagar's influence continues. Currently, 10 Georgia high schools operate First Aid for All chapters, and he hopes to create university chapters, as well. Ultimately, he said, the goal is a chapter in all 50 states.
"My generation is going to run the world in a few decades," he said. "We need to understand there are billions of people globally, and many face medical poverty. Hopefully, we can make an impact."
Share this post