Georgia Volunteer Explains Feeling After Giving Back: "You Will Never Look at Life the Same"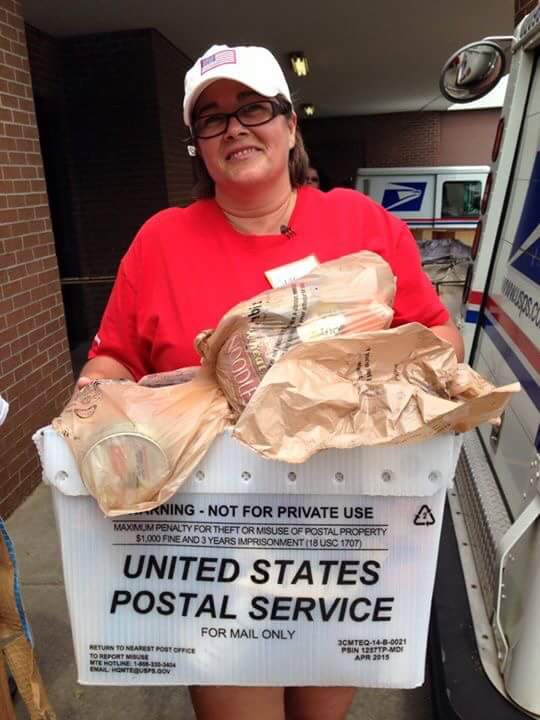 You might have heard the phrase "it's the little things in life that make a big difference."  Well this is certainly the case for Jean Vaught.
Jean, who volunteers with a plethora of organizations, began volunteering in Atlanta under the bridges with the homeless by handing out lunches and praying with people. She also helped get people off the streets, into recovery programs and reconnected with their families and loved ones.
Just recently, she worked with collection drives sending school supplies, clothes and hygiene products, among a number of other necessities throughout Virginia, Louisiana, North Carolina and Georgia.
"We take clothes and food," said Jean. "And friendship."
At first, her volunteer work wasn't in her home state of Georgia. Jean went on mission trips to third world countries and did work there, but she suddenly realized that if she could go abroad and do work there, why not in her own backyard? She has been volunteering in the United States ever since.
Volunteering has always come easy to Jean.
"I've always had a heart for others," Jean said, "because I would always think, well, what if it were me that needed a helping hand? I would pray someone out there would help me."
Children have been a vital part of her volunteer work throughout the years. "We just kind of lift them up and get them where they need to be," Jean said.
There was one time where Jean and a volunteer group granted children their wishes. One girl had previously asked for a dress and Jean always remembered the girl's reaction when she received it.
"There was this little girl," recalled Jean," that ran from her hotel room that night because she was going to get a dress. She had thrown it right over her clothes and danced in the streets."
Jean also recalled a little boy in Peru, who had never gotten a pair of socks or had even seen a pair.
"To get the first pair of socks and say 'how do I put these on?'" Jean said, really touched her. "[It's] something we take for granted."
Jean says we are all one paycheck away from being in the same position, as anyone she has ever helped. She believes volunteering means helping brothers and sisters without judging them and helping get to where they need or want to be.
On a recent day off, Jean spent the day picking up toys and sorting them with other winter accessories like scarves and hats for a Toy Drive for Appalachian children. She also collected books for a Women's Prison ministry, allowing the women to give these books as Christmas gifts to their children.
"You won't stop," said Jean about volunteering, "because the love of giving and serving is overwhelming. It's indescribable. The joy that you feel; you will never look at life the same."
If you're inspired by Jean's service, please look for opportunities to volunteer in your area, by going to All for Good.
Share this post