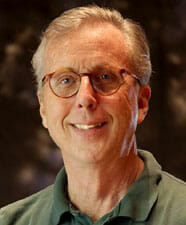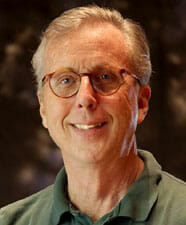 Together, Points of Light and Billion + Change are recognizing the exceptional work of skills-based volunteers during Pro Bono Week. Read the story about today's Daily Point of Light honoree, a professional who works with military members transitioning out of active duty and into civilian jobs.
They risk their lives defending our country, thrust into situations where they have to make quick decisions and think on their feet. But when they transition out of active duty, military servicemen and women encounter what some perceive to be their most daunting challenge yet: interviewing for a civilian job.
Gilman Sullivan, a Navy veteran employed at a software company in Charleston, South Carolina, volunteers his time and talent at area military bases to help service members prepare for their entry into the civilian job market. Sullivan teaches interview skills, helps men and women create their 90-second "elevator pitch," performs mock interviews and instills confidence in his pupils.
Sullivan says most people enter the military right out of high school or partway through college, but go on to accumulate more education, often multiple degrees and skills, while on active duty. Despite this, many have never interviewed for a job, and consequently need a pep talk. "I think there is a very strong sense that they have lost time against people that didn't go into the military, so that they are starting behind, and that is so far from the truth," says Sullivan of his pupils.
Despite their skills and background, this lack of job-seeking experience means recent veterans are more likely to be unemployed than their civilian counterparts. The unemployment rate among veterans who joined the military after September 11, 2001, averaged 9 percent last year, according to the U.S. Bureau of Labor Statistics. That was about 1.6 percentage points higher than the unemployment rate for the civilian population.
When he finally got the green light at the Charleston Air Force Base and the Naval Weapons Station to show his presentation and explain why he wanted to do this, Sullivan said the response from military brass and senior Navy support personnel was, "When can you start?" He now delivers a monthly presentation to active duty personnel who are entering the civilian job market. Sullivan estimates he has delivered 88 workshops over the past five years, training more than 1,000 people. His students are varied in age and class sizes can range anywhere from one person to 40.
Sullivan works as a practice manager for Blackbaud, a global provider of software and services for nonprofit organizations. His employer's support of the time he spends volunteering with military service personnel validates the importance of skill-based volunteer work.
"At Blackbaud, we believe that service to others makes the world a better place and Gilman lives this value each and every day," says Director of Corporate Citizenship and Philanthropy Rachel Hutchisson. "We're pleased and proud to support Gilman's volunteer service by giving him the flexibility to conduct his interview workshops, for military personnel entering the civilian workforce, during the work day when the job centers on the military bases are open."
Sullivan says every time he conducts his class, he learns something new – a question or concern – that he tries to integrate into future presentations. No matter what, he tries to show these men and women that they possess experience others do not have, and once comfortable in presenting themselves, his pupils are capable of winning any interview.
"I tell them, people know because you are coming out of the military that you are disciplined, you are capable, you have done things that they don't even understand, but they respect."
Who are the exceptional volunteers in your community using their talents to help others? Share their story by submitting a nomination for a Daily Point of Light award at http://www.pointsoflight.org/programs/recognition/dpol/nomination
Share this post