Grad Student Helping Others Achieve Goal of Having a Place to Call Home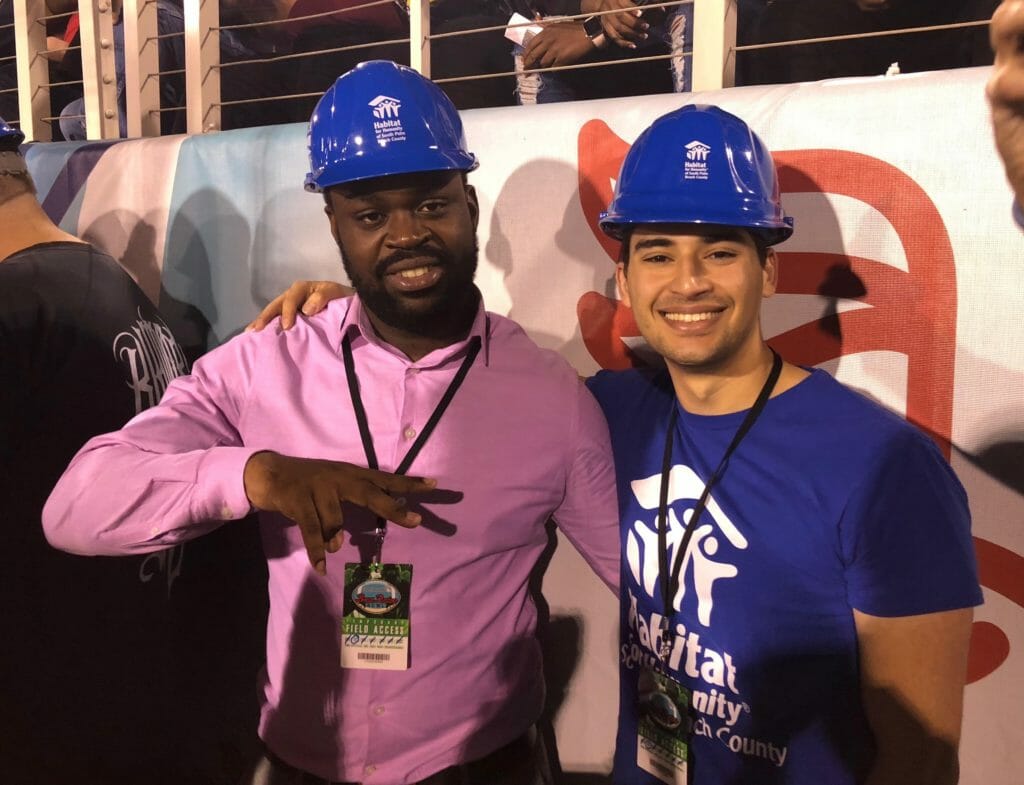 Sammy Hadi says he's never had to worry about having a roof over his head, and is helping to make sure others in his community are able to say the same thing.
As a volunteer with the South Palm Beach County chapter for Habitat for Humanity, Sammy is serving alongside people in his community to build simple, decent homes for those in need of adequate shelter. For the thousands of low-income families who struggle to build stable foundations in communities, Habitat makes that dream a reality, enabling individuals to earn a home of their own.
Logging more than 100 hours of service over the last year while simultaneously being enrolled in two graduate degree programs, Sammy is putting his community first by helping to put a roof over the heads of others, and is today's Daily Point of Light award honoree. Points of Light spoke to Sammy to learn more about his volunteerism with Habitat.
What inspires you to volunteer?
A close friend of mine passed away, and I volunteer in his name. With his passing, I realized that life is so short, I want to touch as many lives as possible and make a difference. When I volunteer, he's with me.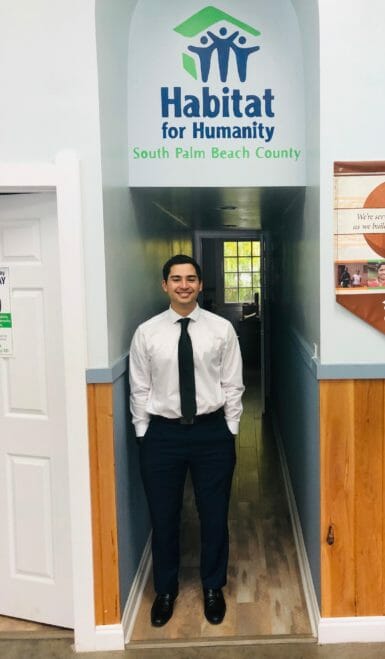 Describe your role with Habitat for Humanity.
I have several volunteer roles at Habitat. Included amongst my activities:
● Hotline: I man the Habitat hotline, and divert calls to the restore/donation line when applicable.
● Greet guests: I assist volunteers and individuals who need help as they walk into the door, and help direct them to the right office or individual.
● University outreach: I am building a plan to facilitate outreach activities for our Habitat chapter at local universities. It will ideally be implemented down the road to help recruit more volunteers.
● Special events: I attend special events and volunteer on behalf of our chapter. I was able to volunteer on behalf of Habitat at a local pickleball tournament recently.
● Donations: I send out donation letters on behalf of the CFO and CEO of the affiliate.
Describe how you're helping with outreach for Habitat for Humanity:
Since I volunteered at Habitat while an undergrad student, I was recruited to help plan university outreach for our chapter. I'm doing ongoing research about different organizations, and how to most effectively reach out to them to better engage with college students.
You're being recognized for making a difference and making the lives of others just a little easier. How does that make you feel?
It makes me feel amazing, but I know that I can do even more to help people. I won't stop, because I believe someone's true worth isn't about how much money they accumulate, but by how they live their life. It's about helping people.
What have you learned through your experiences as a volunteer?
How collectively together we can make a difference. I've always thought that as an individual, my efforts alone didn't do much. But all voices together can truly make a difference, and I've seen that in effect through Habitat. As a nation, we can do more, but Habitat has opened my eyes to what more I can do myself.
What's been the most rewarding part of your work?
A family came into the Habitat office, and I sat with a little girl as her parents were being assisted. She colored a drawing for me, it was a house. I put the drawing up on my wall in my room when I got home. A home can bring stability into a child's life, and her experience really hit home for me. Seeing that little girl drawing a home was so powerful because not everyone can have a home. I'm not rich, but I'm not poor, and I've always had a roof over my head. Realizing that some people don't have the same basic things you have, it really opens your eyes to the great need that exists in all of our communities.
What do you want people to learn from your story?
I want people to go out and seek volunteer opportunities. It's easy to donate money, so I invite you to go and see from a personal standpoint how you can help. For example, with my Habitat experience, when you're building a home or meeting a family, it's much more personal. I loved volunteering at Habitat from the moment I walked in, I was hooked.
Are there any upcoming events you're excited about?
Habitat is hosting a Women Build starting May 9th, it's one of their signature events. Please check Habitat for Humanity's website for more information about the event, and how you can help: https://www.habitatsouthpalmbeach.org/women-build.html.
Do you want to make a difference in your community like Sammy Hadi? Click here for local volunteer opportunities.
Share this post