Happy Accident Leads to Impact For Worldwide Issue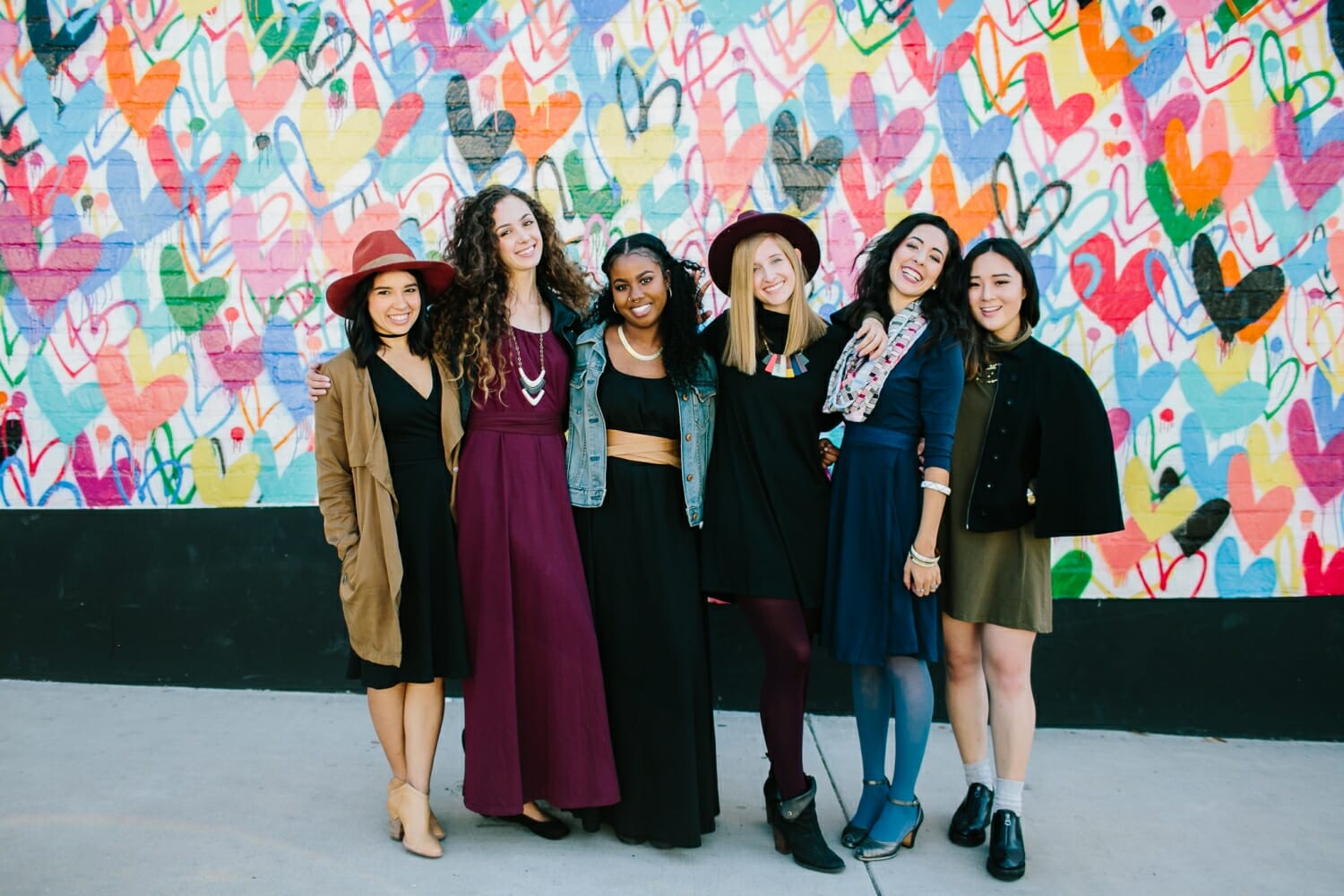 Dressember started as what founder Blythe Hill refers to as a "happy accident." Blythe had a passion to end human trafficking, but as a college student, she didn't feel she had the means to do anything about such a large issue. But her simple style challenge has transformed into an impact-making project. Points of Light spoke to Blythe to learn more about Dressember.
What is Dressember?
Dressember is a month-long challenge where you wear a dress every day in December to raise money and awareness for anti-human trafficking work. In three years, thousands of women across the world have raised over $1.5 million.
How did Dressember start?
When I was in college and feeling a little stifled by the academic routine, I decided to create a personal style challenge to add some creativity to my day. I came up with the idea to wear a dress every day for a month. The next full month was December, and when I came up with the name Dressember, that pretty much sealed the deal (I love puns). I did it for a month, and never planned to do it again, until the next year my girlfriends brought it up and wanted to do it with me, so I did. The next year, their girlfriends wanted in.
When did you decide that you wanted to use this platform to help fight human trafficking?
After the third year, when women I didn't even know wanted to join in, I realized it was a good idea, and started dreaming about what more it could be. I have always been passionate about ending modern day slavery, and I decided to take a leap of faith and align the style challenge with ending human trafficking.
Why is Dressember so important?
Dressember proves that you can use what you have, where you are, to advocate for the dignity of all people. It gives you a chance to engage in a heavy issue in a way that matters. It is probably the easiest, most fun way to create a significant impact.
How can our Points of Light audience get involved starting December 1st?
Sign up at www.dressember.org and help spread the word! Make a donation to the general campaign or to a specific participant. Advocate as an individual or create a team! Even men can join in by committing to wearing a bow tie for the month.
What else do you hope readers will do, after reading your story?
Believe in the power of an idea. If something upsets you and makes you ask "when is someone going to do something about this?" — know that others probably feel the same way. Find those people and advocate together. There are some huge issues and injustices that we only stand a chance against when we stand together.
To learn more about Blythe's story, check out the January issue of Cosmopolitan– on stands December 13th.
Share this post