Heartfelt Service Turn Retirement Into a Lifesaver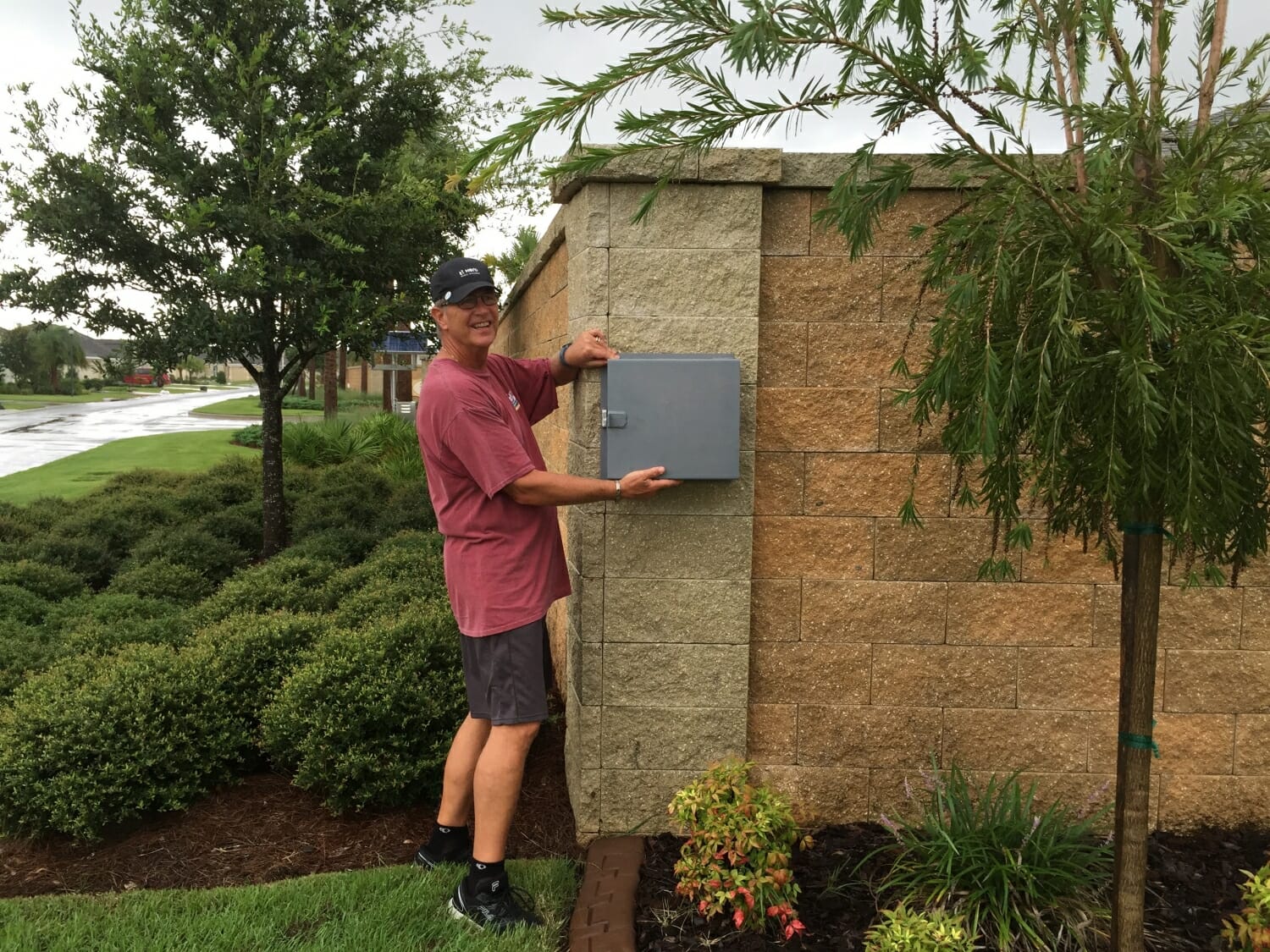 Jeff and Dean Wilson's idea of retirement has no room for rocking chairs and sitting on the sidelines. Instead, their vision of retirement involves heartfelt service, and they make that happen every day. The couple moved to The Villages, an active adult Florida retirement community in 2009, first as snowbirds, and since 2013 as full time residents. They jumped right into making a huge difference in their new neighborhood by establishing a Neighbors Saving Neighbors group to ensure lightening fast response with CPR and an AED (automated external defibrillator) when a neighbor suffers cardiac arrest. The program is literally a lifesaver, and one of their neighbors is alive today because of it.
Not wanting too much free time on their hands, this dynamic duo also volunteers for a slew of other local non-profits including Make A Wish Foundation and Bargains & Blessings Thrift Store.
Jeff is committed to making a difference in her community and is today's Daily Point of Light Award honoree. Points of Light spoke with Jeff about his commitment to service.
What inspires you to volunteer?
When we moved into this community, we wanted to contribute, to make a difference. Volunteering with Neighbors Saving Neighbors has a direct effect on saving someone's life. Every minute that CPR and an AED (automated external defibrillator) are started gives the patient a 10 percent better chance of survival with no long term health issues. With this program now in place, we have been on the site within one minute of receiving a call starting CPR and using the AED. That can make a lifesaving difference. I grew up in a family that believed in giving back and as an adult I have tried to continue that philosophy. Now that I am retired, I have the opportunity to do more. I believe that you should help in whatever way you can and support the organizations that provide a service that you believe in.
Describe your volunteer roles?
I began our Neighborhood AED program shortly after a neighbor of mine passed away from cardiac arrest in March of 2015 – I think he may have survived if our AED program had been in place. I am group coordinator for our AED group after suggesting that we start a local group in our 172-family neighborhood in 2015. That involved creating an advisory committee that included medical professionals, identifying specific needs and locations for the AEDs and fundraising to buy them. The program went live in August 2015 with five AEDs and 24 fully trained first responders. My responsibilities include working with the trained first responders; setting up live cardiac arrest drills; contacting Public Safety for batteries and pads, make sure everything is in good working order and facilitate training and re-training of first responders. I also coordinate fund raising and make sure all bills are paid. For the Make-A-Wish Foundation, we volunteer as Wish Granters to meet with the family and children that have been approved for a Wish. At our church-sponsored Bargains and Blessings Thrift Store I drive the delivery truck, load vehicles and help with intake. We are Eucharistic ministers for Sunday services at our church New Covenant Methodist Church and routinely help out when needed. I also use my accounting skills to help a group of local people file their Federal and State Income Tax Returns.
What's been the most rewarding part of your work?
Because of our system, we saved a life in March of 2018. Without our efforts, fundraising, training, commitment and sacrifice, this would not have been possible. Billy LaCasse, one of our own AED First Responders, was mowing his lawn when his heart stopped. A neighbor saw him fall and immediately began giving CPR while another neighbor called 911, sending the alert to EMTs and our Gilchrist West neighborhood AED first responders. In less than a minute, one of our responders was there with an AED and put the pads on Billy. The AED shocked him to restart this heart and chest compressions resumed until the EMTs arrived and took over. My friend Billy was taken to the hospital, had surgery and was home in six days. His doctor said early intervention saved his life. When we began this program in August of 2015, we said If we can save one life, it will be worth it. AND IT WAS!!!
What have you learned through your experience as a volunteer?
When people get together with a common goal, there is nothing that can stop them. In less than five months, we started a project from scratch, raised $17,000 from our neighbors and went live with an entire AED system with 24 trained first responders that has saved lives.
Why do you think it's important for others to give back?
I believe everyone wants to feel that they make a difference in someone else's life. Indeed that is what happened when one of our own first responders experienced a miracle. It is said that volunteers receive much more than they give, this was certainly the situation for me. My friend is still alive.
What do you want people to learn from your story?
That anything is possible when you put your mind to it and work as a team.
Do you want to make a difference in your community like Jeff? Visit All for Good for local volunteer opportunities.
This Post was written by Beth D'Addono.
Share this post