Houston Woman Opens Her Heart and Home to Pets in Need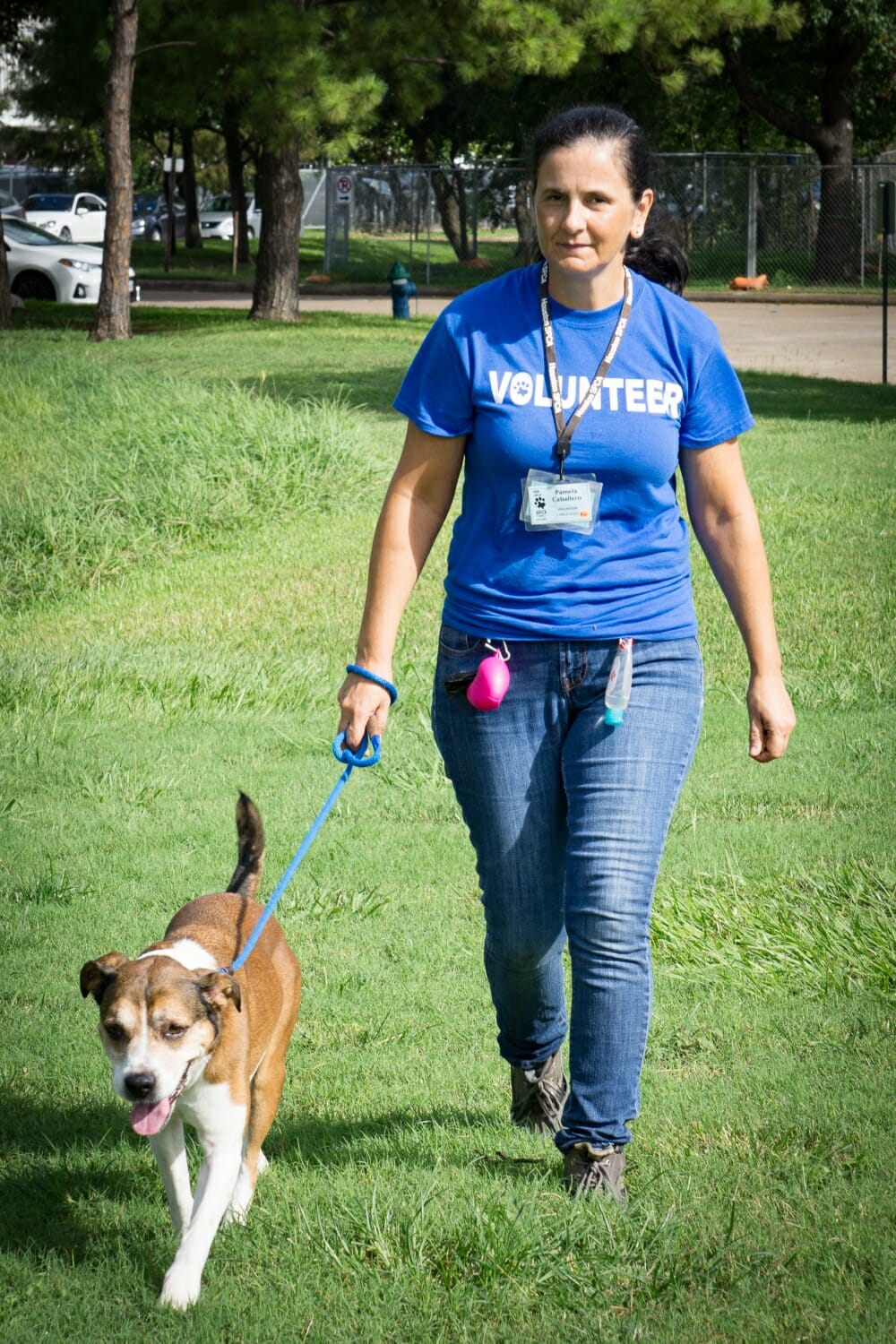 The inspiration to volunteer could come at any given moment. You can be inspired by something you see, or maybe something you hear, but when that moment comes, it's best to act on it.
Pamela Caballero's moment came in February 2014, while sitting at home in front of a television. During an episode of "Animal Cop," Pamela discovered the Houston Society for the Prevention of Cruelty to Animals (SPCA). She immediately knew she wanted to get involved. The very next day she visited the SPCA to see how she could help, and she's been volunteering ever since.
"I've always been an animal lover," said Pamela. "It feels good to be able to help these animals get the love, care, and attention they so desperately need."
Volunteering over 1,800 hours in just two years, Pamela has done it all. From her work with different outreach events, to hosting parties, she has been invaluable to the Houston-area SPCA community.
Pamela is so dedicated; she even takes work home. When a pet is waiting to be adopted, Pamela happily opens her home as a foster parent. While she may not be able to keep them all permanently, her welcoming heart has saved countless animals. Having a full-house of furry friends is nothing new to Pamela, just a small sacrifice in helping these pets find a home.
"I've always had pets growing up, such as dogs, cats, birds, a pony, a bunny, and even a skunk, said Pamela. "So for me, it is very rewarding when an animal finds a forever home, to know that they are getting the love they deserve."
Share this post