Husband and Wife Enrich Delaware Community Through Volunteer Work and LGBTQ Advocacy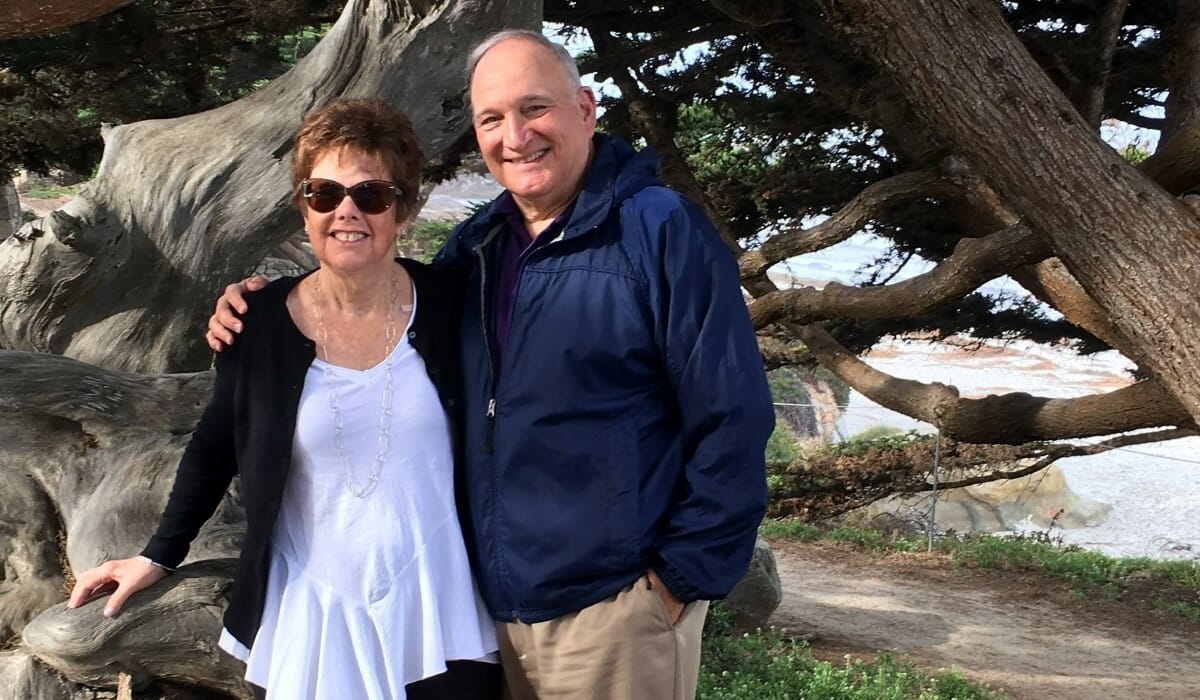 Meet Daily Point of Light Award honoree David and Sally McBride. During the third annual Global Volunteer Month, we celebrate the power of people who tackle society's greatest challenges, and build stronger, more vibrant communities through volunteerism, and everyday actions, like David and Sally. Read their story and join the Global Volunteer Month celebration.
Not many people can say they have lived a life as full of service as David and Sally McBride, a husband-and-wife duo who have dedicated their lives to others throughout their home state of Delaware. Sally, a former high school counselor, spent much of her life in education-related service, whether that be volunteering at her kids' schools or starting a creative and performing arts magnet school in her district. David, an attorney, spent much of his career doing pro bono work, which he still does today. 
Sally's focus right now is on LGBTQ youth and their families. After their daughter, Senator Sarah McBride, came out as transgender, Sally and David took on lobbying and advocacy work related to LGBTQ issues. Sally now serves on the Delaware LGBTQ+ Housing Safeguard Committee and helps chair a support group for parents with transgender and gender nonconforming children. Along with supporting his family's advocacy, David also serves his community in myriad other ways. 
Describe your volunteer work.
Sally: Currently, I am on the Housing Safeguard Committee, whose chair is the president of PFLAG Wilmington. I'm a member of the committee. The vision mission for that committee is to find safe spaces for homeless LGBTQ youth, aged 13 to 24. … The Housing Safeguard Committee partnered with West End Neighborhood House and raised money for a three bedroom-unit townhome that prioritizes housing for homeless LGBTQ youth. In addition, we also are involved in training for providers, foster care and the Division of Family Services, through the state government who oversee foster care. We're hoping to do training for them and nonprofit agencies who find foster parents for homeless youth. 
David: I'm on the board of directors of the Delaware Symphony. … I'm on the board of the Delaware Center for Justice, which runs rehabilitation programs for people who are coming out of prison. I'm on the board of and a volunteer for the Innocence Project of Delaware, which handles appeals for people who have been convicted, but for whom exonerating evidence has been discovered. I'm on the session of Westminster Presbyterian Church. My term is about to end, but I'm on the board of directors for the Pension Fund for the National Presbyterian Church.  
Tell us about the support group you helped start.
Sally: Almost six years ago, a couple of us parents of transgender kids started a support group for parents of transgender and gender nonconforming youth. The kids of our parents range in age from 5 to 40. We meet monthly. We met in person, but we met the past two years virtually. Over 300 families have come to at least one meeting. I really feel that we've made a difference in some of these parents' lives and hopefully their children's lives. It's a safe space for parents to talk about their feelings and their children, to get information and to realize that they are not unique. There are a lot of other people in the same situation with transgender kids and gender nonconforming kids. They're not alone. 
describe the LGBTQ advocacy work you've done.
Sally: As a family, we lobbied the state legislature in 2013 for a gender identity nondiscrimination bill [Gender Identity Nondiscrimination Act (SB 97)]. We did it as a family — Dave, myself, and our daughter Sarah — and it passed. … We've been advocates and spoken in the community to various groups on our journey.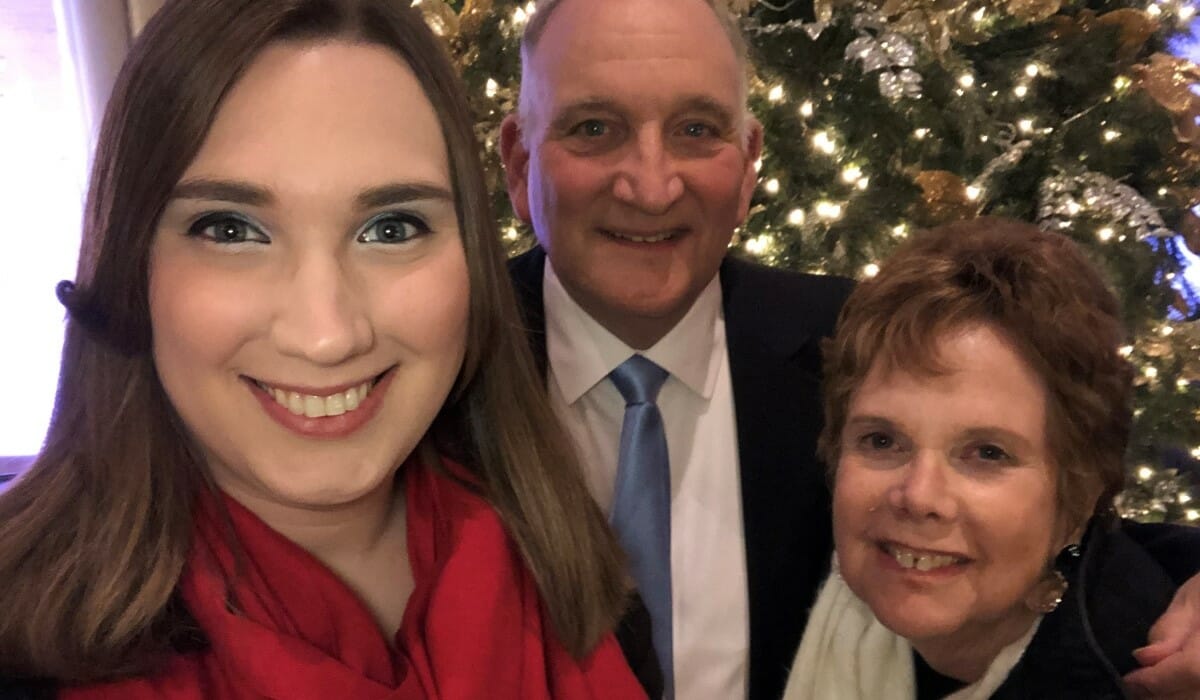 What led you two to becoming advocates?
Sally: Our son is gay and our daughter is transgender. Besides lobbying for bills, we also wanted to educate people. Most people know what it means to be gay, but back when we lobbied, a lot of people did not know really what it means to be transgender, and there's still a lot of people who don't. I think education is one of the key things to getting rid of ignorance and fear that sometimes leads to hate and stereotypes. We thought it was important to lobby for the gender identity nondiscrimination bill. We thought it was important for the legislators to see a loving and accepting family, and our trans child who is loving and smart, with dreams and aspirations just like every child. It was important for the legislators to identify particularly with us as parents, and that all we want for our children is for them to be happy, healthy and fulfilled, like any other parents. The person who was really responsible for getting that passed was our daughter, who is now a state senator. In 2013, we followed her lead, but she lobbied for that for six months. It was her tenacity, her empathy and her intelligence that really helped to pass that bill. 
How does it feel for both of you to be able to serve as a family?
David: The overall thing is we are so fortunate to be in the community that we are in. We weren't certain when we started down this road that people would be as accepting and supportive as they have been. We've just been blown away by the support. 
What's been the most rewarding part of your work? 
Sally: For me, frankly, it's in my support group. To see a parent come to their first meeting, feeling totally overwhelmed, frightened and scared for their child. I'm thinking of one particular parent. The child had just come out and was frightened and scared. Seeing that parent and that child go from feeling fear and being scared for their future, and at the end of the year, to see the parent happy, accepting and loving, and their child finally their true authentic self, happy and doing well. There was a father who came in for his first meeting, and all he did was sit back and cry the whole meeting. After a year, his trans daughter was in a good place. She was not when he came in. After a year, he was smiling and in a good place. To see people progress from devastation to where they are in a really good place, that to me is most rewarding. To see that change is heartwarming and makes it all worthwhile. 
David: I tell people I would have never known how many good friends we have if we had not gone through this. I was blown away by how well people treated us and Sarah. 
Why do you think it's important for others to give back?  
David: I think in our several thousand years of human history, we've learned that the best kind of society for each of us is one that shares the burdens and helps each other. It's also one that holds people accountable. 
Sally: Giving back gives me a sense of community, and that's important. 
Do you want to make a difference in your community like David and Sally? Find local volunteer opportunities. 
Share this post