Illinois Teen Uses Song to Brighten the Days of Local Seniors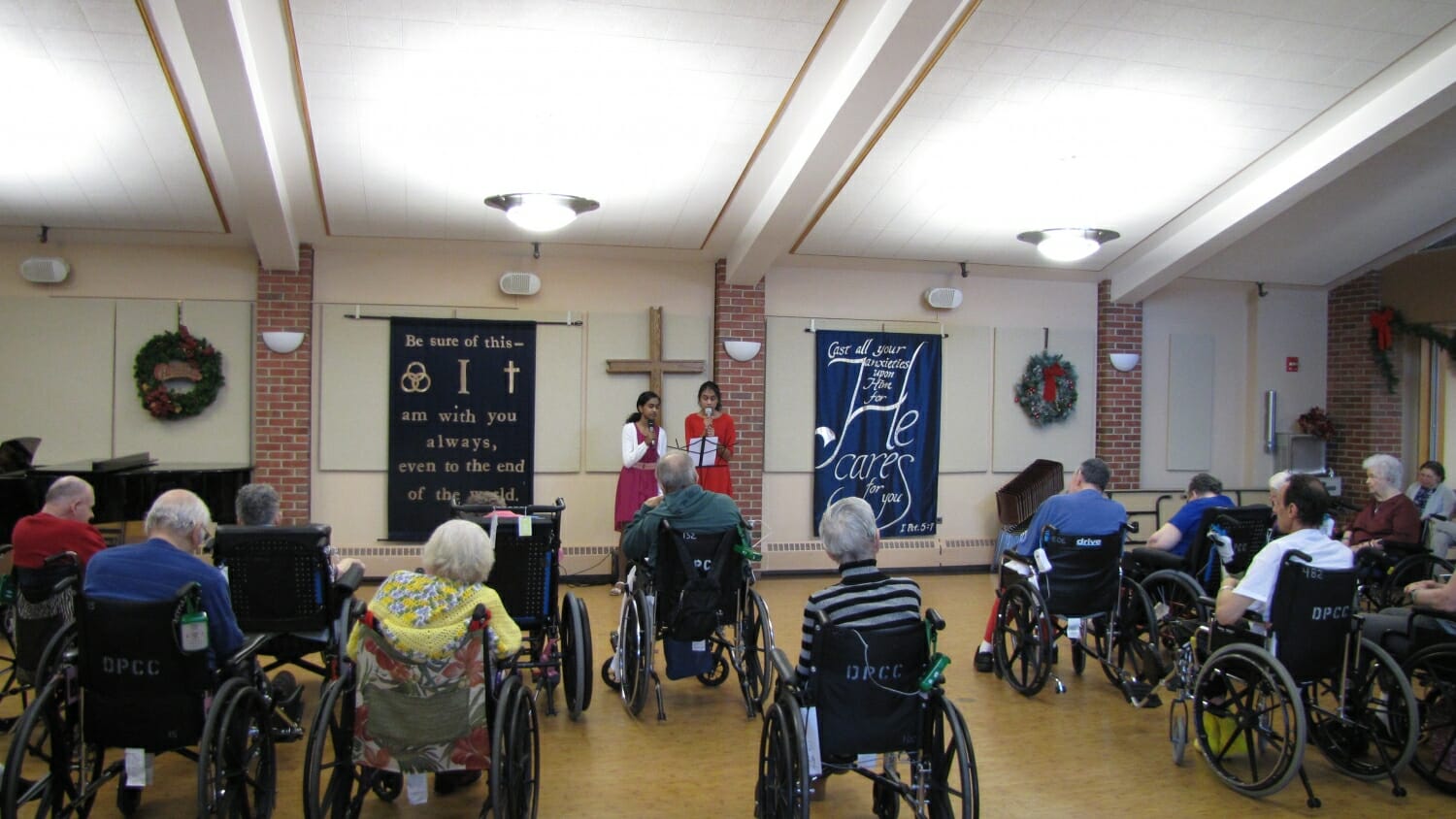 Sanjana Ramrajvel is a high school student and founder of Two Girls and a Song, an organization she started with her sister in Naperville, Illinois. An accomplished musician who has performed solo at Carnegie Hall, Sanjana takes music beyond the concert hall, performing for free at events for non-profit organizations, hospitals, nursing homes and more where music can sometimes speak louder than words.
Sanjana, who balances a heavy school course load in addition to scheduling 1-3 performances each month, has touched the lives of many who cannot afford to go see professional musicians and events. Sanjana is making a difference in her community by sharing her love for singing and is today's Daily Point of Light Award honoree. Points of Light spoke to her to learn more about her work through Two Girls and a Song.
How are you giving back to your community?
I have always enjoyed singing from a young age, but I really only was performing for big events. I wanted to give back to my community. I wanted to use what I like doing and help people in some way. I founded Two Girls and a Song and that let me do that.
What does volunteering mean to you?
I remember one time in middle school, we had a special needs class with us. And sometimes the kids will come in and sit with our classes. I was in choir at that time, a couple of the special needs kids were sitting in the choir class. I noticed that they really responded to music more than other things. I think that was one of the times where I realized that music really has a healing power on people, and it can really reach people in ways that I guess, words can't or other activities can't. Since I really connect with music, I realized that there are ways for to me to help other people there.
What's the most rewarding part of your work?
I would say seeing the smiles on people's faces. Music helps people connect. I've performed at retirement homes, the people, after I've performed, they'll come up and start talking to me. They'll tell me it was really beautiful, and then they'll start talking about their life and I just think that music helps people connect.
Does performing at retirement homes feel just as good as performing at Carnegie Hall?
I say [at] Carnegie Hall, I definitely was nervous. It feels more like – like, I definitely earned that performance, but it felt more like a duty rather than… performing for retirement homes, I never feel nervous. Even though it's a smaller audience, it's more comfortable and it's easier. My purpose there (at a retirement home), is not to deliver a perfect performance, it's just to share what I have.
Tell me about your first performance with Two Girls and a Song.
The first performance that I did was at a foster care center. When I performed there, there was a person who said to me that she's never seen anyone doing something like what I did, that it was unique and special. [That] gave me motivation to keep doing this.
Describe how giving back to others makes you feel.
Ever since I was young, helping other people has made me feel fulfilled. I see it as one of my biggest purposes in my life.
Why do you think it is important for others to volunteer?
Volunteering helps you realize the benefits that you were given that maybe you take for granted. Volunteering can help you see everything that you have and that maybe other people don't have. It kind of helps you appreciate who you are and what you have.
What do you want people to learn from your story?
When I first had this idea, I thought it really seemed daunting and I saw other people who were starting amazing things, and, it seems like the average person can't do it, but really you can. It really just takes hard work and you have to put your mind to it and stay focused. If you go at it step by step, you can achieve whatever results you desire.
Do you want to make a difference in your community like Sanjana? Visit All For Good to find local volunteer opportunities.
Share this post