Indian American Teen Connects Passions with Purpose by Serving Children and Adults Worldwide
Meet Daily Point of Light Award honoree Vishruth Nagam. Read his story and nominate an outstanding volunteer or family as a Daily Point of Light.
17-year-old Vishruth Nagam is connecting his passions with purpose, as the Folsom, California teen gives back to the many communities who have shared a part in shaping who he is today.
An Indian American, Vishruth serves as a volunteer for Telugu Association of Greater Sacramento (TAGS), an organization that raises awareness of the Telugu traditions, language and culture, most prominent in Southern India. Additionally, the high school senior is a volunteer for the International Youth Neuroscience Association (IYNA), a youth-led organization that is dedicated to inspiring the next generation of neuroscientists. Continuing his volunteerism throughout the pandemic, Vishruth is committed to service for causes he holds close to his heart, connecting with thousands of people worldwide.
What inspires you to volunteer?
The unifying theme in my service is spreading awareness about things I care about. Neuroscience and Telugu culture are things people don't necessarily see the value of, and it's really empowering for me to see others learn about the topics I love.
You say the COVID-19 pandemic has made you a more "creative" volunteer. Explain.
Volunteering has changed for me since the pandemic. It's opened my eyes as to what's possible and the limit of volunteerism and as a result, I've sought creative ways to continue the missions that I believe in. There are a lot of psychological issues that come with loneliness. You don't have to feel that way if you can see your hard work manifested in other people's joy.
Share an example of your volunteerism amid the pandemic.
An initiative that started as a fundraiser through TAGS became a passion project for me, as I raised money to help feed nearly 3,000 homeless, unemployed migrant farm workers in India. I noticed that, unlike in the U.S., with active COVID-19 relief efforts, many Indians turned a blind eye to their fellow citizens during the lockdown. My initiative helped to satisfy basic food and water needs for these migrants, and was also a way to honor my Indian agricultural heritage through service. People don't realize the impact they can have even just with a laptop and an internet connection.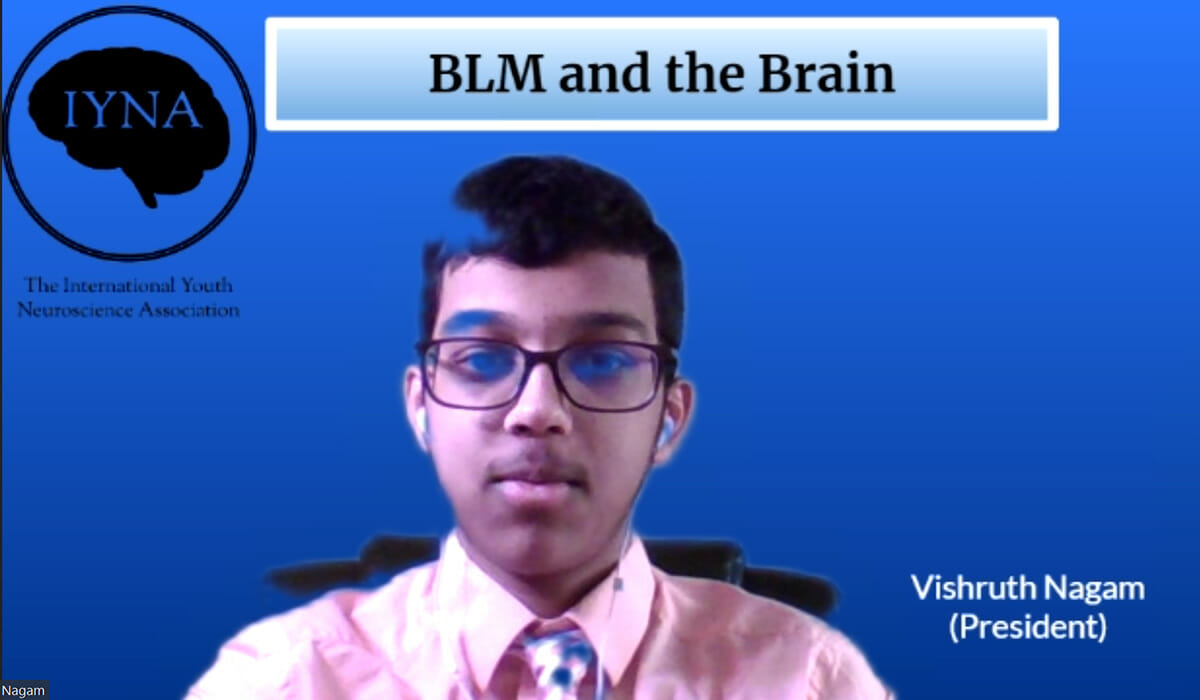 Describe your volunteerism.
As a TAGS volunteer, I serve as a youth advisory board member where I raise awareness about our cause and language, raise money for cultural events that we host, and promote our annual TAGS contest. Since the pandemic began, I've been hosting webinars through TAGS, including topics like education and medical awareness. In addition to that volunteerism, I also founded the first regional chapter for IYNA in greater Sacramento, where I serve as a network volunteer, president of the chapter and volunteer journal author for their bimonthly publication.
Share one personal story with me from your volunteerism.
As a TAGS volunteer, I recently conducted a webinar about the education system in relation to COVID-19, and changes in the college admission process. We invited an educational counselor to speak, and the feedback we received was eye opening. Hearing from parents of students aged elementary to high school, we realized that the impact COVID was having was universal. It felt really empowering that a parent with a young child was willing to listen to what we had to say.
Why do you think it's important for others to give back?
You're the sum of all the communities you're a part of. That phrase really motivates me and should motivate everyone to volunteer. You're contributing to the community that has contributed to you the most, whether that's your high school sports team or a cultural group of people.
In one word, what does volunteering mean to you?
Selfless victory. You can hyphenate it to make it one word (laughs).
When you're not busy with school or volunteering, what do you do for fun?
I have a few badminton rackets in my house that we got from our family. My family plays badminton on the lawn. I also play basketball for fun.
How can readers help?
For more information about how you can help, please visit the TAGS and IYNA websites.
Do you want to make a difference in your community like Vishruth Nagam? Find local volunteer opportunities.
Share this post