Inspired by Her Mother, Volunteer Dedicates Life to Empowering Women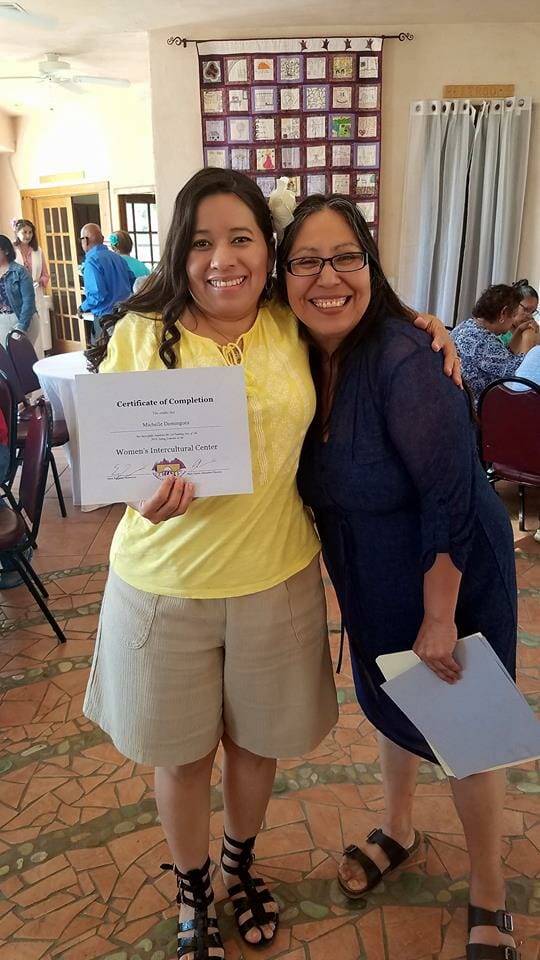 Mary Carter has always seen her mother, who immigrated to the United States with a third grade education, as her inspiration. While her life had always included volunteer work, it was eventually this inspiration that led her to dedicate her life of service to empowering and educating women.
She is currently the executive director of the Women's Intercultural Center, a nonprofit organization dedicated to providing a place for women to learn and work together to develop their social, spiritual, economic and political potential.
The Center, located in Anthony, New Mexico, provides various services including training, workshops and alternative education. They have helped more than 3,000 women through programming focused on economic self-sufficiency and civic engagement, with a focus on helping Spanish speakers over the age of 50 becoming Naturalized U.S. Citizens.
Her duties as a volunteer include overseeing the management of the Women's Intercultural Center, approving classes, training and recruiting volunteers, mentoring interns, meeting with participants, and coaching individuals on how to overcome barriers. Her tireless dedication to his work has even inspired her two sons – one is the technology director, and her younger son acts as a receptionist at The Center.
Mary believes it is important for others to give back because she says we are all interconnected. "If one person thrives, we all thrive," she said. "There are many ways to contribute that don't require money. You can share your knowledge and time. The best way for communities to blossom is to connect with others and volunteer."
Witnessing participants evolve and move on from the Women's Intercultural Center is the most rewarding part of her work. "Seeing women go into a better marriage, start their own business or get their education is rewarding," she said. "Watching happiness realized brings me joy and makes it all worthwhile."
As a volunteer, Mary says she has learned even though she can empathize with what an individual may be going through; she can't walk in their shoes. "However, I can provide the tools and resources for them to select what is best and to be the stakeholder of their own lives," she said.
Currently, Mary is working to design a Women's Intercultural Center program to address the Centers for Disease Control's adverse childhood experiences research. The program is expected to launch next year and will be a workshop to teach women how to heal from these experiences. She hopes the program will eventually be implemented statewide.
Mary wants others to realize that everything you do makes a difference. "Whether it is a smile or opening a door, you are making a difference. It doesn't take much to impact someone's life in a positive manner."
Want to make a difference in your community like Mary? Visit All For Good for local volunteer opportunities.
Post written by Karen Cohen.
Share this post