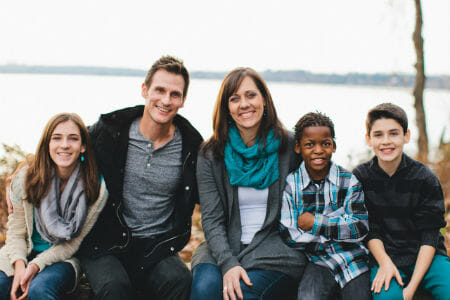 The mother of an HIV-positive son, whom she had adopted from South Africa, Jodie Howerton was dismayed over the lack of current information about HIV and AIDS in her children's public school, near Seattle. The available educational materials for fifth graders, including an old video, fell short.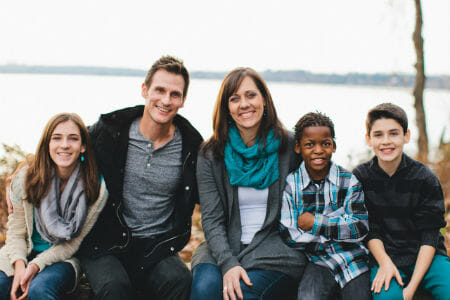 Jodie Howerton, center, with her family, from left, Alexandra, 15; husband, Mike; Duzi, 11 and Caleb, 13
"The video had been produced in the 1980s, was very fear based and had a lot of incorrect medical information," recalls the mother of three. "I was very, very concerned about that."
In 2012, Howerton founded Redefine Positive, a community-funded, grassroots initiative that provides age-appropriate, medically accurate materials that teach young people about transmission and prevention.
Howerton has spent hundreds of hours researching video concepts, working with a production team, ensuring that sexual health education standards are met, and networking with school districts to make them aware of Redefine Positive's free resources.
Thanks to Redefine Positive, fifth graders are learning the facts about HIV and AIDS in a stigma-free video entitled, "HIV and Me: Marissa's Story." (Download it here.)
In conjunction with the Seattle Children's Hospital Foundation and Washington state's Office of Superintendent of Public Instruction the video, accompanying lesson plan and discussion guide are available for free. Videos for sixth, eighth and 11th grades are under development.
The materials are being spread and adopted by many school districts across the nation, including districts in Pennsylvania, Florida and Washington state.
"I think education plays the most crucial role in eradicating HIV and AIDS, because it is a completely preventable disease," Howerton says. "We can get to zero new infections through education."
Share this post