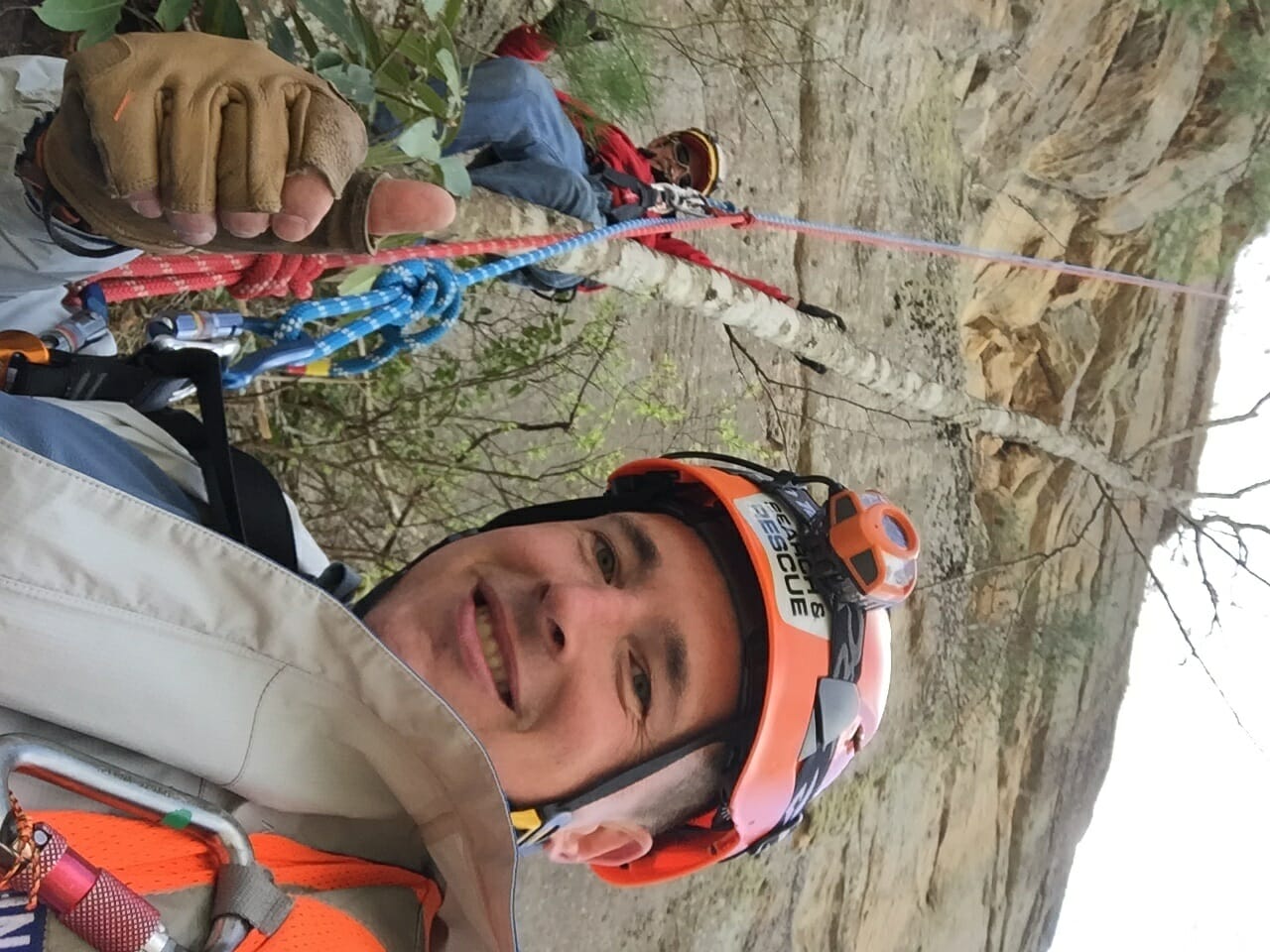 True heroes are those risking their own safety for the sake of others. Knowing that you can possibly lose your life while attempting to save another is a threat John May faces quite often. If you're uncertain of what a hero may look or act like, look no further than May and his team of volunteers.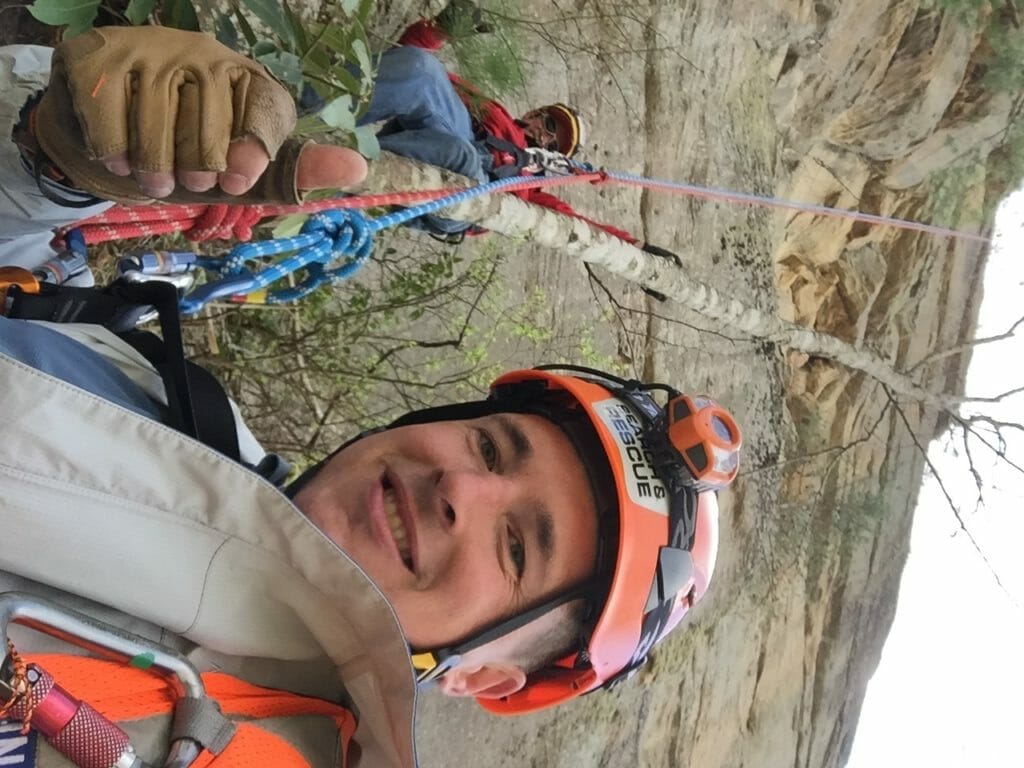 May conducting a search and rescue training.
Born and raised in Campton, Kentucky, May routinely sacrifices his own safety in hope of bettering his hometown. Helping lead the Wolfe County Search and Rescue Team, May and his crew of about 40 volunteers provide emergency relief to the Wolfe County community. With over 70 miles of rugged trail located in the Daniel Boone Forest, the Red River Gorge serves as the town's main tourist attraction. Though the scenery may be aesthetically pleasing, the threat of danger is very real.
"Tourist often get lost on trails, and unfortunately at times they fall off the cliffs," said May. "Last year we had four fatalities."
While his day job consist of managing administrative services at a local electric company, his volunteer work consist of saving lives. Trained in technical rope and swift water rescue, May uses his skill set to conduct 40 or more rescue missions a year.
May's dedication was evident when he broke his ankle during a rescue of a man who was lost for 11 days. While his ankle served as the sacrifice, it is a price he is willing to pay when it to comes to saving lives.
"It's rewarding when you can find someone and get them back to their family. That's what it is all about," said May.
Whether it's his specific skill set for rescue, or his bravery to act in the face of danger, May's willingness to give back is making his community a better place.
Share this post