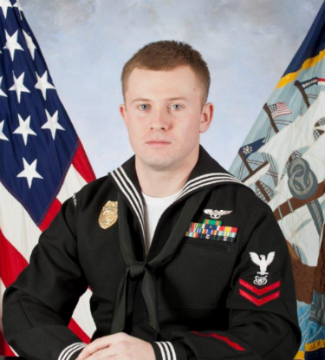 Meet Daily Point of Light Award honoree Justin Laferriere. Read his story and nominate an outstanding volunteer or organization as a Point of Light.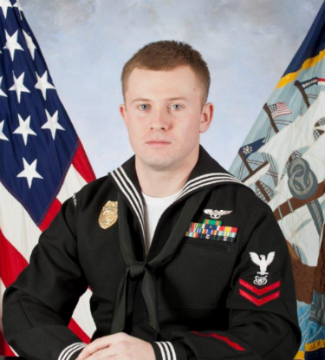 Justin Laferriere
As a young child, Justin Laferriere felt helpless as his family of eight – his parents and six kids – was evicted.
They all squeezed into a two-bedroom hotel room, but once that living arrangement was no longer an option, the family applied for an affordable-housing apartment for low-income families. While waiting, the family lived in a homeless shelter for nearly a year.
During the 12 years he spent in affordable housing, Laferriere was exposed to many volunteer organizations working to help improve the lives of low-income families. He remembers local college students hosting cookouts and handing out toys, back-to-school shopping with Salvation Army volunteers and the local church passing out boxes of food every Saturday.
"When I was young, I never realized how much we depended on help from others and how amazing these people were for helping," Lafferriere says. "So shortly after graduating high school, and then joining the United States Navy, I knew that it was my turn to give back."
Lafferriere, stationed in Norfolk, Virginia, has volunteered at the Nashua Homeless Shelter, handing out food and warm blankets; the Norfolk Memorial Library, assembling bags full of gloves, hats and socks for the homeless; False Cape State Park, helping clean up trails; the Green Reader Program, reading to kids and teaching them about recycling; and more. Laferriere is deeply aware of the effect a volunteer can have on a person.
Laferriere is now serving as a volunteer coordinator for the Coalition of Sailors Against Destructive Decisions. He has provided more than 50 junior sailors with opportunities to help the community with beach and park cleanups that will help preserve the areas for future generations to enjoy.
"I take any volunteer opportunity I can," he says. "Being in the military requires a lot of my time, but any chance I get to volunteer I take advantage of it."
Share this post