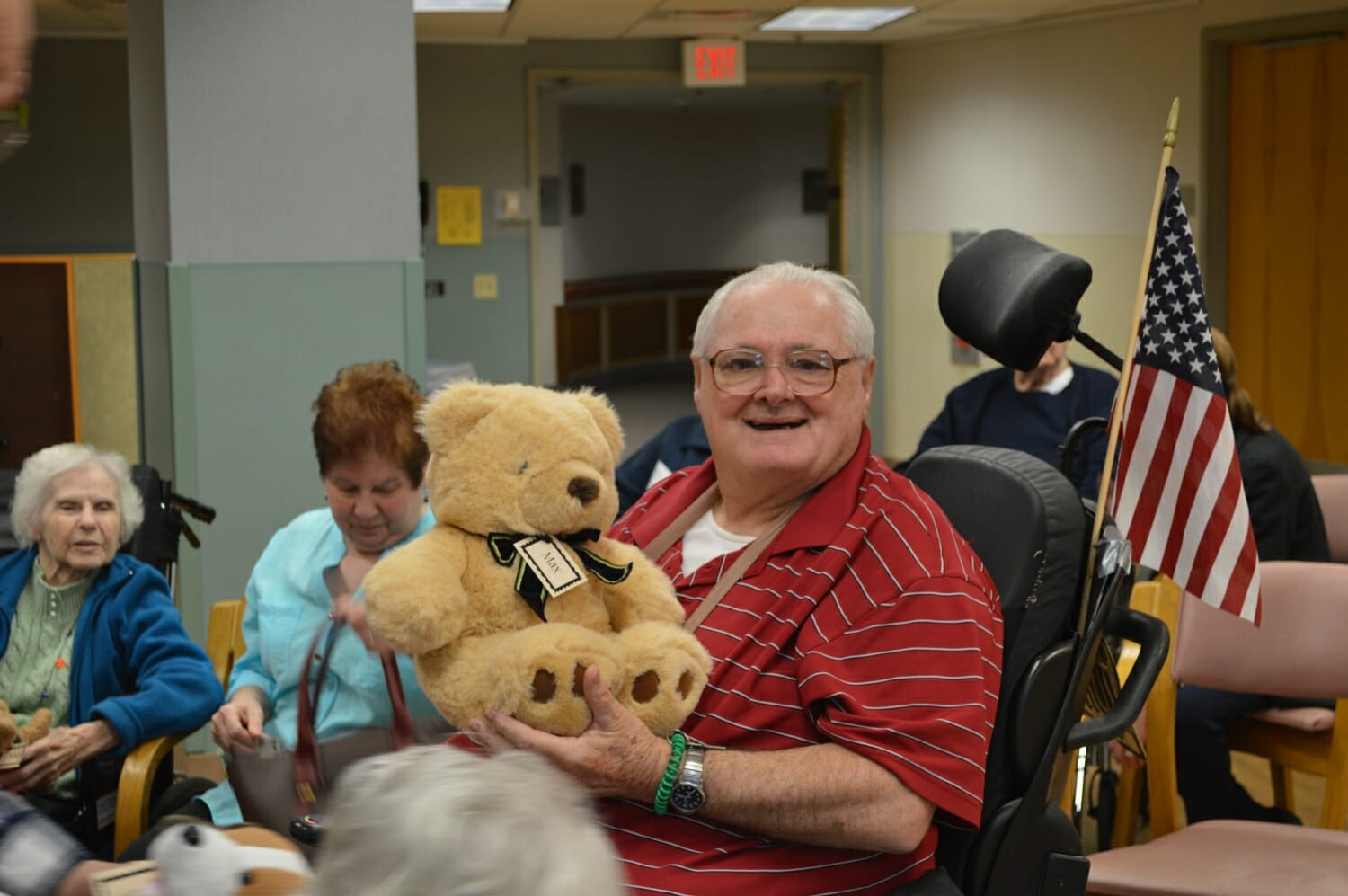 Used stuffed animals are finding a second home, and purpose, through The Stuffed Animal Rescue, which was founded by Katharine Trojak in 2013. The Churchsville, Pennsylvania, teen cleans the used toys, names them, and distributes them to seniors, homeless shelters, and kids in need. Katharine is today's Daily Point of Light, and she talked with Points of Light about why it's important for her to give back.
What does The Stuffed Animal Rescue do to help the community?
One might not see the connection between The Stuffed Animal Rescue and environmental conservation, hope, and a better tomorrow – but it's all there underneath our main mission. We clean the stuffed animals, give them names, then distribute them to local nursing homes, pass them on to women's shelters, and give them out at homeless centers.
We [expanded] internationally and have now delivered over 5,000 stuffed animals to orphans in India. We've also opened a research division to revise the way we sanitize the stuffed animals. With each stuffed animal that we rescue, it's one less out of the millions that are left in dumpsters every year.
What inspired you to give back?
When I was young, my grandmother came down with something called Guillame-Barre syndrome which forced her to be bed-bound. Instead of leaving her in a nursing home, my mom decided to care for her at home. For 11 years, I watched my mom care for my grandmother and both of their love for the world and dedication to making it a better place inspired me to create projects and work with other organizations in order to do all that I could.
What is the most important lesson you've learned through your experience as a volunteer?
That we can never stop caring for others. It's not hard at all to reach out a hand to make the world a better place, even at a small level. It's not hard to begin a project that can help those around you, and it's not hard to find other organizations that make it easy to help spread their message even further. Whether it's helping with fundraising, volunteering a little time to run an event, or offering professional services for free, it's so easy to get the ball rolling. And once it's rolling, I've found that I never want it to stop.
Why do you think it's important for other people to volunteer?
This world is connected in so many ways, and it's that connection that keeps us human. We have to keep helping each other and can't be ashamed of accepting help when we need it. Not only can we find ourselves in volunteering, but we can help others find themselves and bring light to where there is darkness.
Do you want to make a difference in your community like Katharine? Visit All For Good to find local volunteer opportunities.
Share this post