Keeping the Spirit of Volunteering Alive: Californian Helps Grow Next Generation of Leaders in Volunteer Engagement
Meet Daily Point of Light Award honoree Megan Vixie. Read her story and nominate an outstanding volunteer or family as a Daily Point of Light.
Anyone who's worked in a corporate setting will know how crucial great business leaders are for a company's success. Depending on the supervisor or manager's leadership style, the workplace for the employees can either be a supportive or toxic environment, one where employees feel nurtured or one where they can't wait to quit.  
The same goes for leaders in the world of volunteerism. A good leader can be the difference in whether volunteers continue to contribute their time and talent, or don't. To ensure that emerging leaders in volunteer management have the training, advocacy and networking opportunities they need to keep the spirit of volunteering alive, 40-year-old Megan Vixie has dedicated hundreds of hours volunteering with the Association of Leaders in Volunteer Engagement (AL!VE).  
From the moment that Megan, a human resources professional from Redondo Beach, California, learned of AL!VE's mission, she fiercely believed in it.  
"Volunteer professionals, yes, they recruit and train volunteers. But they can also be a huge part of the strategy of the organization and how you are able to leverage all these wonderful people and their talents for your organization to really advance what you're trying to accomplish," Megan said. "So I really wanted to be involved with an organization that did just that, that really inspired those individuals who are in those roles now to further their leadership skills."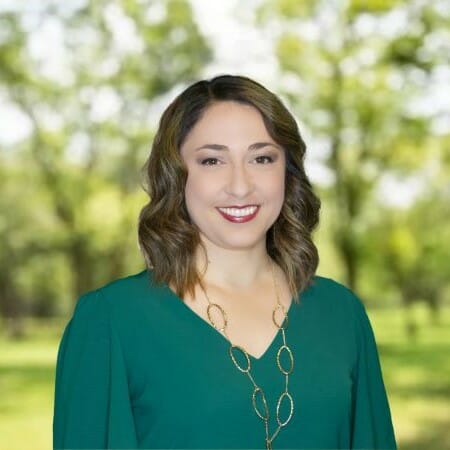 Megan joined AL!VE's board in 2017, first serving as vice president of marketing. She then advanced to serve as president and past president of the board until December 2022.  
"We were a small organization looking to grow. And before really growing, you have to make sure the foundation that you have is strong. So setting our policies and procedures, getting really great board members… Setting up a DEI (diversity, equity and inclusion) task force to make sure that we're being as inclusive as possible for our members," Megan said. "All these things are hopefully what my legacy is."  
With Megan at the helm, AL!VE has been able to train professionals in volunteer management across the US to become effective leaders. On top of basic volunteer management skills, AL!VE teaches its members about recruitment, marketing, mental health, emotional intelligence, diversity and inclusivity, while also helping members find their unique talents and perspectives they can bring to their organization.  
"Every professional in the field brings something to the table that nobody else does," Megan said. "So I always tell them, 'You are the subject matter expert. Make sure your voice is heard and show your organization how volunteers will help achieve that mission of your organization.'"  
One of Megan's greatest accomplishments while serving on AL!VE's board was developing the Emerging Leaders Mentor Program. Since launching the program back in 2018, dozens of volunteer engagement professionals have been matched with seasoned AL!VE members for a six-month mentorship. By the end of 2023, 100 professionals will have graduated from the mentorship program, according to Megan, who serves as a mentor herself.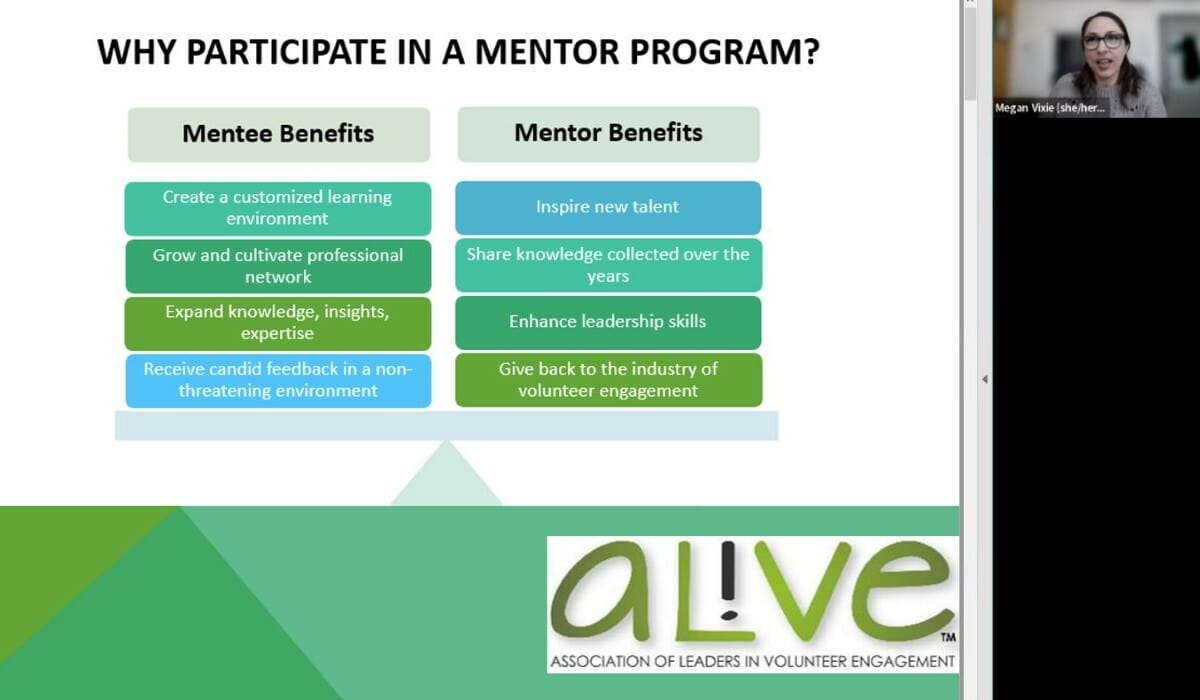 Michael Willis, Assistant Director of Volunteer Services and Community Outreach at the Luskin Orthopaedic Institute for Children in California, was one of Megan's mentees in 2022.  
"We talked about so many different topics each month," Michael said. "But one thing she helped me understand was my value as a volunteer manager. And so, I learned how to advance my career and ask for a raise based on my value."  
Michael also received guidance from Megan on how to improve his own mentorship program that he created at his organization two years ago.  
"That program is now flourishing because of her," Michael said. "Megan is amazing and I'm very grateful for the program, for Megan and everything she taught me."  
Even after reaching her term limit on the board, Megan continues to volunteer with AL!VE in different capacities such as being the lead facilitator of the mentorship program and serving on an advisory council for AL!VE's Service Enterprise Initiative. And she's passing on her passion for volunteering to her two children as well. On Earth Day, they plan to volunteer at a local park, helping pull weeds and clean the area. 
"When you meet someone new, everyone asks, 'What do you do for a living?' But my vision would be that people ask, 'What do you do for volunteering?'" Megan said. "If you're passionate about something, find a way to give back to it."  
Do you want to make a difference in your community like Megan? Find local volunteer opportunities. 
Share this post