Kenyan Refugee Volunteers to Democratize Educational Opportunities
Meet Daily Point of Light Award honoree Hayat Muse. Read her story and nominate an outstanding volunteer or family as a Daily Point of Light.
It was the random words and equations in her freshman geometry class that first turned Hayat Muse's stomach. As each day went by, the Minneapolis, Minnesota teen says she realized the public school education she'd been receiving in the low-income, minority community in North Minneapolis she was raised in didn't match up to the education and opportunities other students were receiving.
"It felt very frustrating," Hayat says. "There were so many educational opportunities taken from me and teachers were seeing me being unable to catch up, and they were using that to measure my intelligence rather than (considering) my background and where I was coming from."
Having attended what she says was one of worst public elementary schools in the state, Hayat observed how educational inequities were sometimes divided by racial and socioeconomic lines, resulting in decreased resources and opportunities for herself and her peers. The now 17-year-old says she questioned why she didn't deserve the same education as other children, and then she got to work. Co-founding Kow iyo Labo with her older sister and two friends in 2018, Hayat made it her mission to achieve education equity and involve youth in education reform.
"It was my duty to step up and offer resources for people. Kow iyo Labo means "one and two" in Somali. Education and equity start from the very beginning, before kids even know their numbers. The kids I work with, we all come from low-income communities, and we're just getting started. We're going to fight more and harder for better education."
In its first two years, Kow iyo Labo has impacted over 600 students, parents and teachers, and grown to over 60 mentors and tutors. Hayat's drive is being recognized by her peers and by education leaders, says Emily Byers-Ferrian, student and family advocate for Spring Lake Park Schools in Minnesota.
"When the associate principal and I met with her, as soon as she left the room, I turned to him and said, 'You do realize she's smarter than both of us? This girl is going to change the world' (laughs). It was so clear to me that she had already done a lot of learning and reflection, and thinking about these topics around equity, inclusion and cultural proficiency."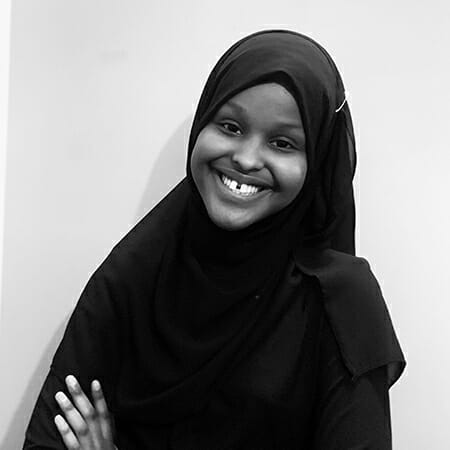 Hayat's passion for better education is rooted in her own background as an immigrant, and her story as the daughter of a Kenyan refugee. Born in Kenya, the African-American teenager arrived in the U.S. at the age of 4. Her single mother sought a better future for her children in America, a new home where they could get a better education and feel safe.
"My mother was a child bride, staying in Kenya would have meant an endless cycle of economic dependence for her and us. We couldn't go back to Somalia because there was a war going on. Coming to the U.S. at 22 as a single mother of five children was hard, but keeping herself composed and strong for us has inspired me, and watching my mom give up so much for our opportunities has led me to believe I can't sit around idly and waste what she poured into me."
Kow iyo Labo offers individual tutoring to students, mentorships which provide emotional and academic support, and workshops for parents and teachers. Embracing youth inclusion in what has traditionally been adult-led education reform is a novel approach, says Emily, who is collaborating with Hayat to create a school environment between staff and students where all feel a sense of belonging, and every student has a set of tools to succeed.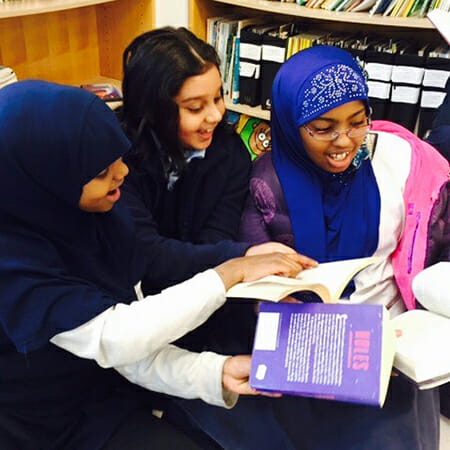 "Historically…there's a power dynamic where the teacher imparts and the student learns. (Hayat's) setting up a structure and modeling it herself in her interactions with staff…where it's a more mutual power dynamic. That's important work because in order to create an educational experience that is more equitable for all students, we need more voices that are a part of the conversation in creating those experiences."
By infusing the education reform movement with youth voices at the heart of the conversation, Hayat's youth-run organization is disrupting education reform as well as providing opportunities, empowerment, and representation to children in her community who haven't historically had access to these tools. According to Hayat, while she and her peers used to dread attending their district's public school, where the environment challenged and discouraged them from success, she now envisions a changed future for students globally, where they are being handed the keys to their education.
"Education and advocacy gives these lower-income students educational attainment, but it also helps them to aspire and think beyond what has been shown to them their entire lives. Growing up in North Minneapolis, you don't think you can be a doctor or lawyer. When we give kids these opportunities, it opens their eyes to what they used to think were crazy dreams, and instead makes them realize they can aspire to these goals."
Do you want to make a difference in your community like Hayat Muse? Find local volunteer opportunities.
Share this post