When Khady Lusby was growing up in the small town of Nioro in her native Senegal, she considered her mother to be one of the smartest people she knew. Yet her mother never went to school, and couldn't even sign her own name. "When she was growing up, girls just weren't given that opportunity," recalls Lusby, a French language teacher living in Arlington, Virginia.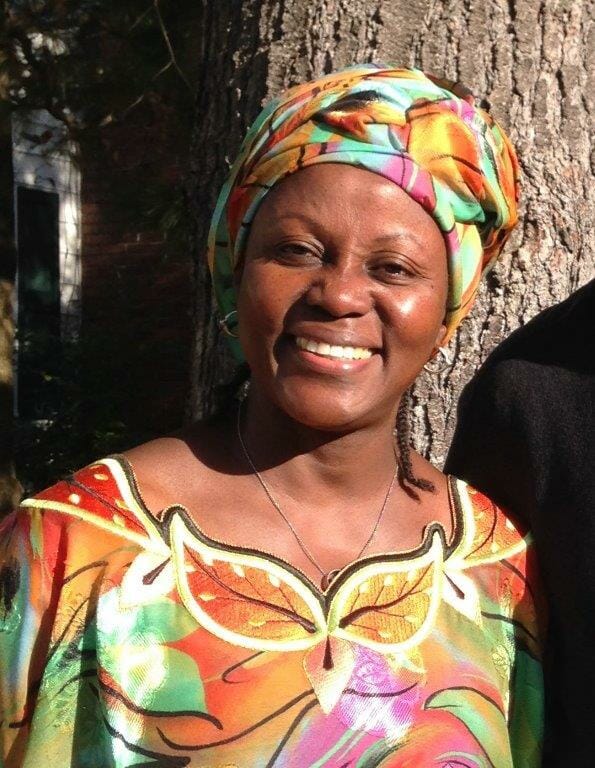 Khady Lusby
Shortly before she passed away, Lusby's mother said she wanted to buy a piece of land and sign her own name on the deed. With her daughter's help, her mother, Adja Penda Ba, got her wish. After her death, Lusby found out that her mother had left her that land. "I felt that was a sign that something special had to happen there," she says.
That land is now home to College Adja Penda Ba, named in her mother's honor. After raising $2,390 at a Taste of Africa event in Arlington, Lusby founded the school in 2009. Besides giving girls the chance to continue their education past the 8th grade – a time when many dropped out of school, College Adja Penda Ba also empowers students with classes in agriculture and technology. Lusby founded her non-profit, OPEN International in 2010, dedicated to the education of children in Nioro and the villages in the area.
Although girls can be educated now in Senegal, the reality is that in impoverished areas children have few opportunities to learn. Lusby spent her own time and money getting her project off the ground, meeting with the local elders in the town to build consensus and get parent's support for the project. She invited local advisors and town officials to serve on the Open International board.
"We are very small," she says. "But we are growing. We started with 25 kids and two rooms, now we have 300 kids in 11 rooms and 20 computers."
Her hope is that through grassroots fundraising and sister school partnerships in America, more students can be sponsored and educated. She dreams of hiring more teachers, having a reliable Internet connection at the school and developing an onsite farm. "Our students here in America don't realize how fortunate they are to receive a good education," she says. "These partnerships will help all the students involved become better world citizens."
Share this post