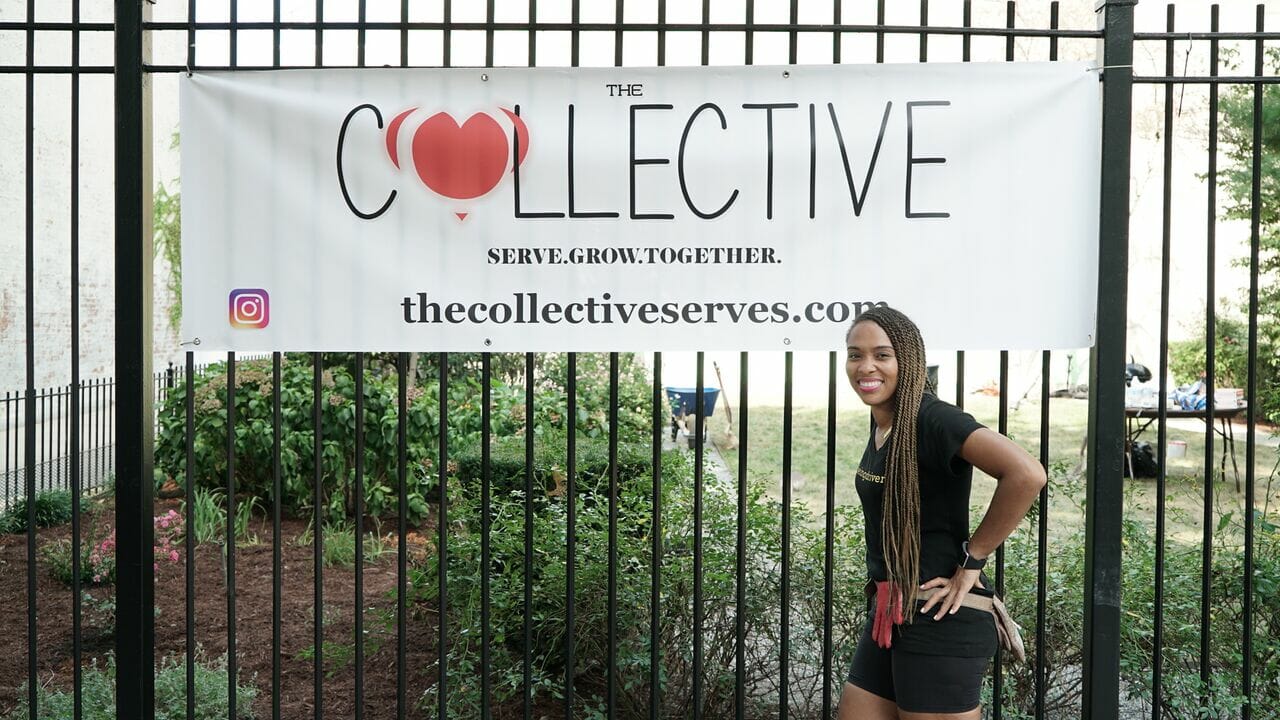 Kiarra Smothers is the founder of THE COLLECTIVE, a movement of friends, neighbors, strangers, and members of the community coming together to serve. Participants in the movement have gathered to make care packages for the homeless and refurbished school playgrounds. Recently, its efforts expanded globally by partnering with a soup kitchen in the Brixton community of London to host and feed the homeless during the Christmas holidays. Kiarra is today's Daily Point of Light, and she spoke with Points of Light about her committment to service.
Describe your volunteer role.
I am the Founder of The COLLECTIVE. I create fun and engaging service projects from the ground up and then invite the local community and others with a heart of service to join the fun! I also, partner with other local organizations to gauge where there is a need in their community and help to fill in the gap.
What inspired you to give back?
Serving others has always been rooted in me through my parents from childhood. My family taught me that I am blessed to be a blessing to others, and I've made it my mission in life to spread joy, love, hope and excitement about life and service with others. That's why the heart symbol is at the core of The COLLECTIVE logo because it all comes from the heart.
What is the most important lesson you've learned through your experience as a volunteer?
I've learned that each time I volunteer, not only are those whom we are serving feeling the excitement and blessings around the day, but one or more volunteers leave transformed as they've been touched by the experience as well. Serving brings me pure joy!
Why do you think it's important for other people to volunteer?
I believe it's important for people to be engaged with, touch, see, smell, and experience things that are happening outside of their personal bubbles because we are in this world together – a COLLECTIVE. It's good karma and the RIGHT thing to do. I promise people they won't be the same after they commit themselves to a day of service, and as the great James Baldwin once said, "The world is before you, and you need not take it or leave it as it was when you came in."
Do you want to make a difference like Kiarra? Visit All For Good to find local volunteer opportunities.
Share this post
---