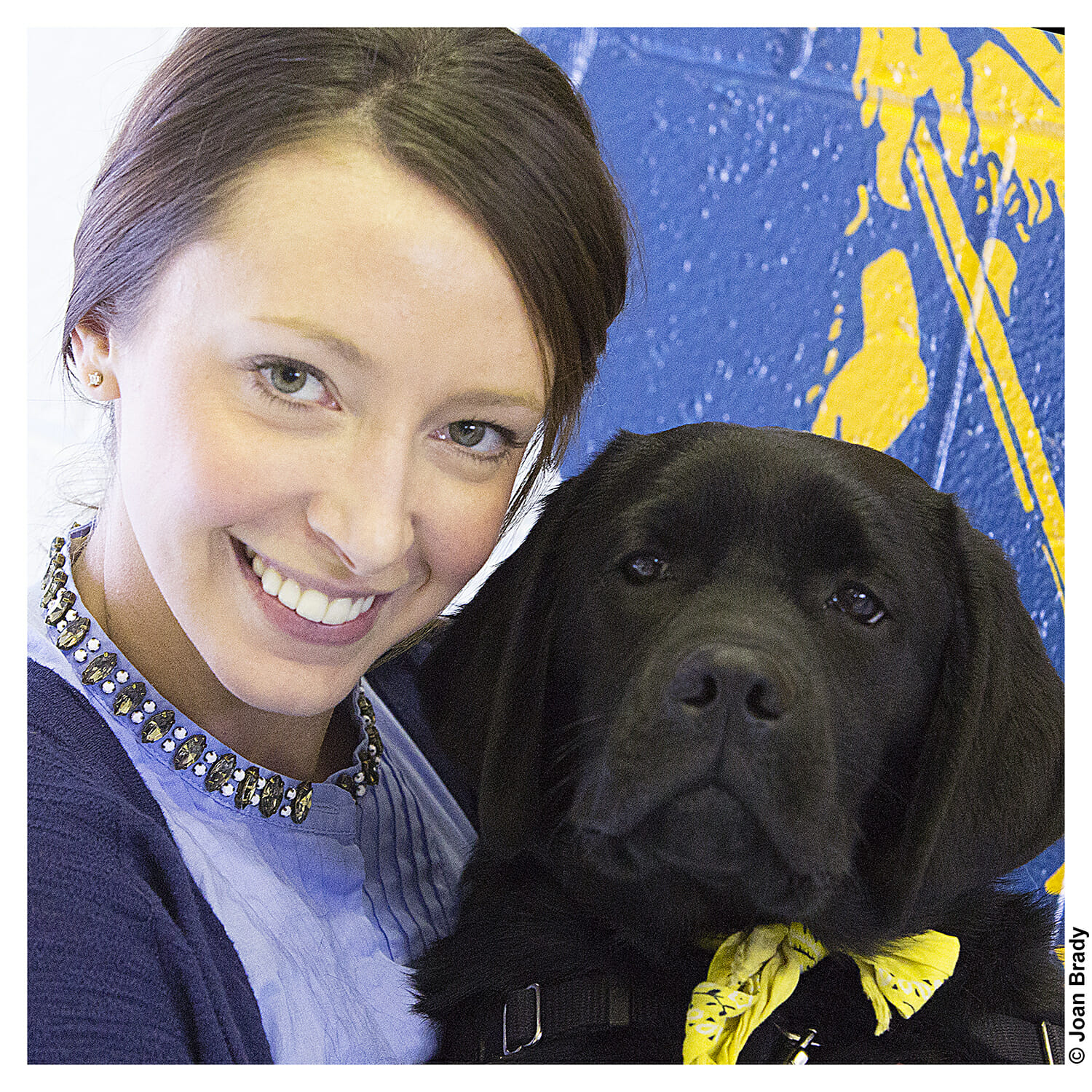 Kyria L. Henry, MAHS, today's Daily Point of Light, is CEO of paws4people™, Inc. Kyria founded paws4peoplein 1999 when she was 12 years old.
In the ensuing 16 years, paws4people has placed more than 400 highly-trained Assistance and Facility Dogs providing support in areas such as mobility and psychiatric service, educational and rehabilitative assistance, and social therapy. paws4people specializes in training customized Assistance Dogs for two general groups: children and adolescents with physical, neurological, psychiatric, and/or emotional disabilities; and Veterans and Active-Duty Service Members with Chronic/Complex Post-Traumatic Stress Disorder (C-PTSD), Traumatic Brain Injuries (TBI), and Military Sexual Trauma (MST). paws4people has more than 200 volunteers and operates in 21 states, placing dogs with nationwide consideration. Together, paws4people's dogs have made more than 1,000,000 therapeutic contacts.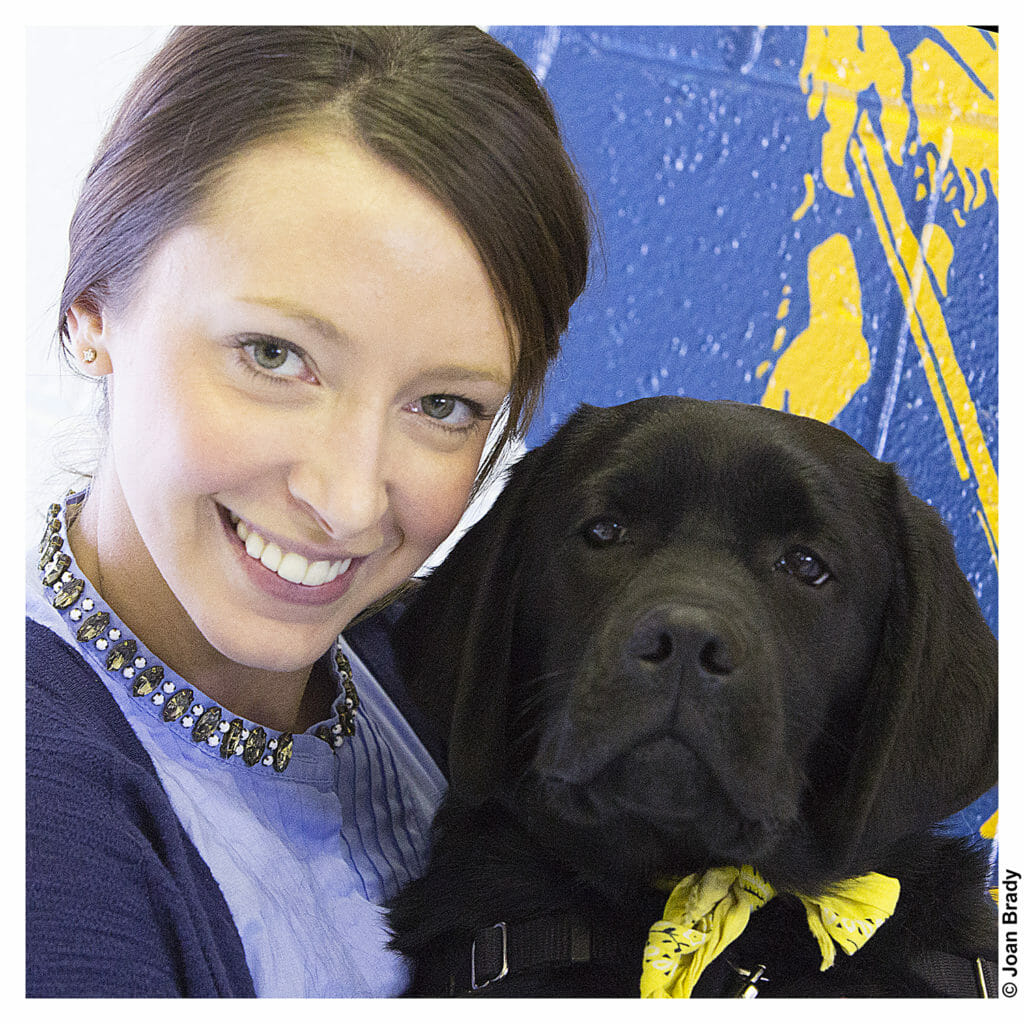 Henry and NOLEN, an assistance dog in-training
paws4people use a comprehensive and rigorous 2-year training process from birth to placement with a client, at a cost to paws4people of $36,000 per Assistance Dog. The training process encompasses a paws4people puppy whelping starting from birth to six weeks old, placement in the paws4 people Puppy Development Centers in Wilmington, Chapel Hill, and the Mid-Atlantic Region (MD, VA, and Washington DC) from 6-20 weeks old, the paws4prisons program in 5 correctional facilities in West Virginia from 5-15 months old, the UNCW/paws4people Assistance Dog Training Program, a 4-semester certificate program in the School of Health and Applied Human Sciences from 15-24 months old and the Client Transfer Training in Wilmington from 18-24 months old.
In addition to her responsibilities as CEO, Kyria is Program Director and Instructor of The University of North Carolina Wilmington Assistance Dog Training Program (ADTP), the first and only comprehensive Assistance Dog academic certificate program at a state university, and has an adjunct faculty appointment at The University of North Carolina-Chapel Hill in the School of Medicine, Department of Psychiatry.
For Kyria, paws4people is her passion and calling. Kyria has been involved in every aspect of breeding, training, and placement process for 449 working dog-client teams, which dogs are provided at no cost to each client.
Share this post