Lawyer Volunteers to Unite Community Amidst 2020 Struggles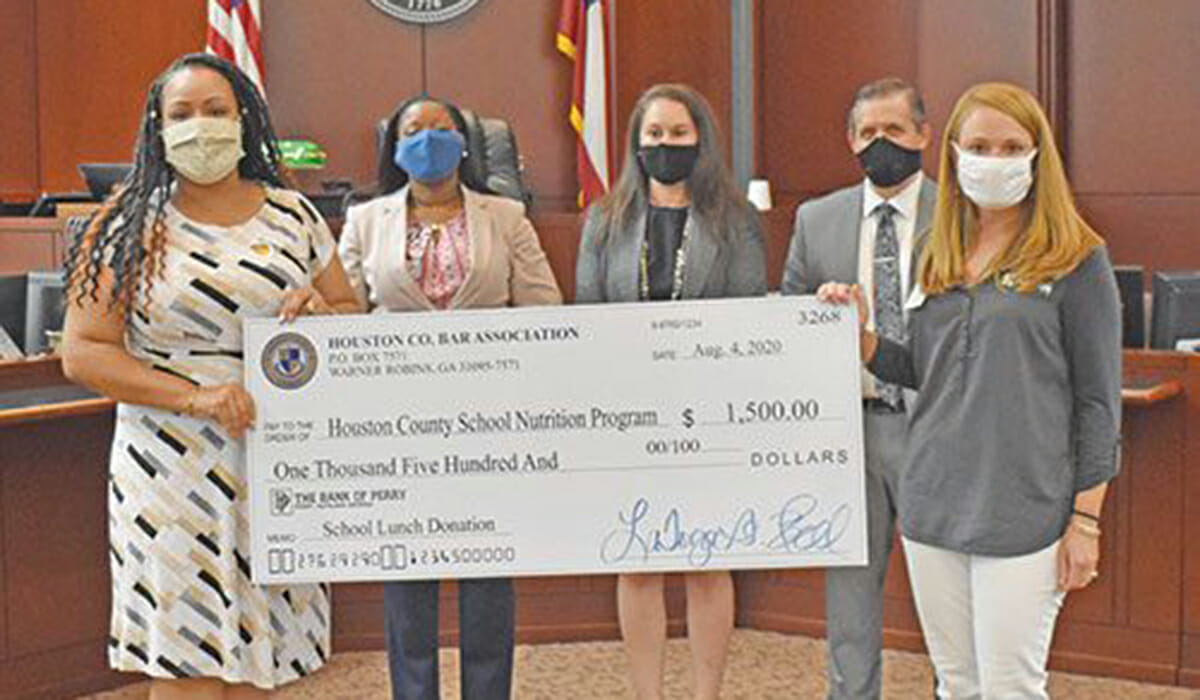 Meet Daily Point of Light Award honoree LaToya Bell. Read her story and nominate an outstanding volunteer or family as a Daily Point of Light.
Growing up in a single-parent household, LaToya Bell says she recognized at a young age how people stepped in to help her mother. Now paying it forward, the 33-year-old Macon, Georgia resident is volunteering to help those in need during what has been a devastating time for many.
As the president of the Houston County Bar Association, LaToya knew she had to figure out how to give back when the COVID-19 pandemic struck, a catastrophic emergency for many underserved. While members of the professional association had previously conducted service including offering free will clinics for community members, LaToya led increased efforts to fill whatever gaps existed in Houston County, Georgia, including clearing nearly $5,000 of school lunch debt for students across the county, donating free meals to hospital staff and holding appreciation days for first responders. Giving back for the greater good, LaToya has helped thousands of adults, children, first responders and essential frontline workers in her community.
What inspires you to volunteer?
I grew up in a single-parent household. We weren't at poverty level, but we definitely didn't have a lot. I knew how important it was for people to help me, my mother and my sister in our situation. I'm inspired to volunteer because I wanted to give back.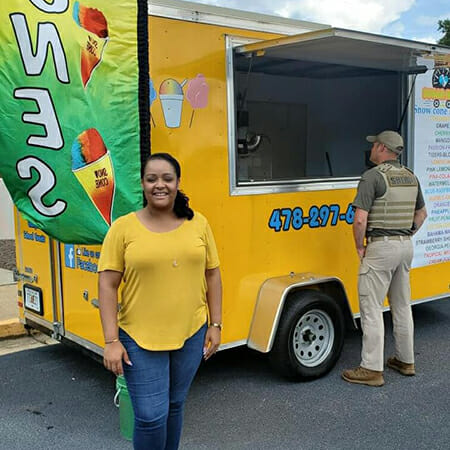 Describe your volunteerism with Houston County Bar Association.
As president of the association, I facilitate partnerships with various community organizations to conduct service across the county. I develop and offer programming for the year, including:
Free Meals for Hospital Heroes: Partnered with local business to donate free casseroles to hospital staff.
First Responder Appreciation Days: Hosted two appreciation days for police, firefighters and EMTs offering free food.
Mask Drive for Medical Workers
Toy Drive for Christmas
Eliminated School Lunch Debt: We paid student lunch debt for 17 schools in Houston County, totaling nearly $5,000.
Macon Periods Easier: Handed out free feminine hygiene products.
Operation Arresting Hunger: A program in partnership with the Houston County Sheriff's Office to provide Thanksgiving meals to families in the county
Additionally, I've helped with a number of volunteer projects through my church, New Life International Ministries, including:
Shared Meal Project: Held a Thanksgiving meal giveaway
Free Flu Shots: Program held in partnership with CVS
Free Diaper Giveaway: Donated free diapers to expecting and new mothers
Share one personal story with me from your volunteerism.
We held a First Responders Appreciation Day in the summer to give police officers, firefighters and EMT workers a break from the job stressors they'd been experiencing for months. In particular, our community was dealing with the pandemic but also racial tensions and tension in general with police officers that ignited after George Floyd's death. We had a mobile treat truck that offered cotton candy, popcorn, snow cones. One officer from the Perry police department arrived with his K9 unit, and on a hot day, to see even the K9 getting the unflavored snow cone, drinking and licking up the ice, it was just a moment of relief. For me, that moment showed that we can all be on the same team and we can all be kind and human to one another. During the pandemic, we've witnessed business closures, people have lost their jobs, but these emergency responders were still on the front line responding to calls and risking their lives. We've held two appreciation days thus far, and it's a way for us to tell these people we appreciate them, and unite the community.
Why do you think it's important for others to give back?
Volunteerism is important because it restores our faith in humanity. We have grown so accustomed to being connected through technology and being disconnected in so many other ways, like being behind a computer screen. Community service offers a way to bring humanity back to society and connect with one another.
What's been the most rewarding part of your service?
Personally, lawyers get a bad rap sometimes. The most rewarding part of this service has been shining a positive light on lawyers, and showing the community how we could come together for the greater good.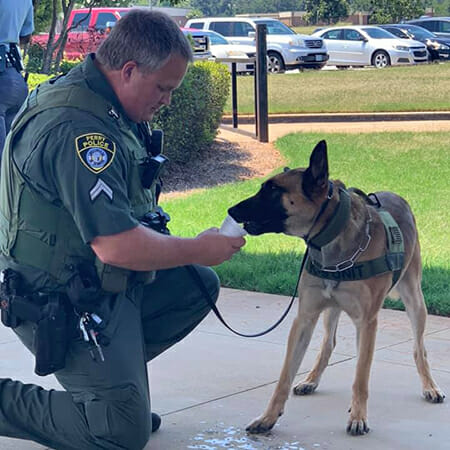 How will you continue to volunteer in the future?
I really hope we can continue community projects. The very first initiative we did at the beginning of the pandemic was to form a partnership with a local business to provide free casseroles for hospital workers. That encouraged more people to donate money and members of the association wanted to give more. I will remain a part of the association's executive board next year once I am no longer president, and will always push to do community service.
In one word, what does volunteering mean to you?
Commitment.
How can readers help?
We accept donations which help to fund programming including the Houston County Bar Association's college scholarship. Please visit our website for more information about how you can help.
Do you want to make a difference in your community like LaToya Bell? Find local volunteer opportunities.
Share this post