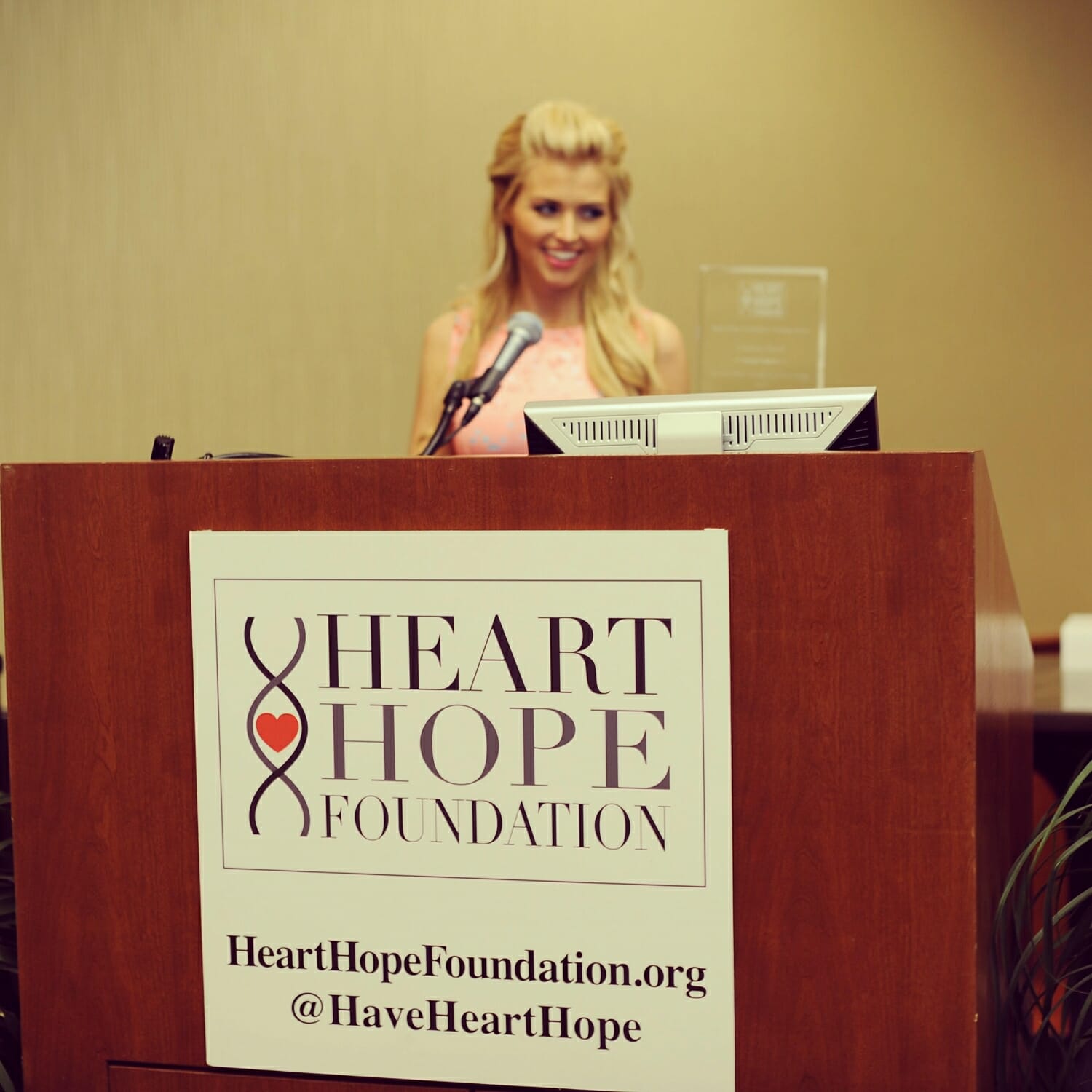 The heart is the hardest working muscle in the human body. While Sudden Cardiac Arrest (SCA) is very preventable, it happens to be the number one cause of death amongst student athletes.
Lindsay Davis understands too well the importance of heart screening. Diagnosed with Hypertrophic Cardiomyopathy (HCM) at the age of 17, Davis needed an implantable cardio defibrillator for a second chance at life. HCM is a disease in which the walls of the heart (muscle) becomes abnormally thick, making it difficult for the heart to pump blood. Though her heart condition denied her of her dreams of becoming a ballerina, it has given her a whole new outlook on life.
"I feel like everything happens for a reason," said Davis. "I don't resent having this condition because I've been able to use it to help people … Which is my true calling in life."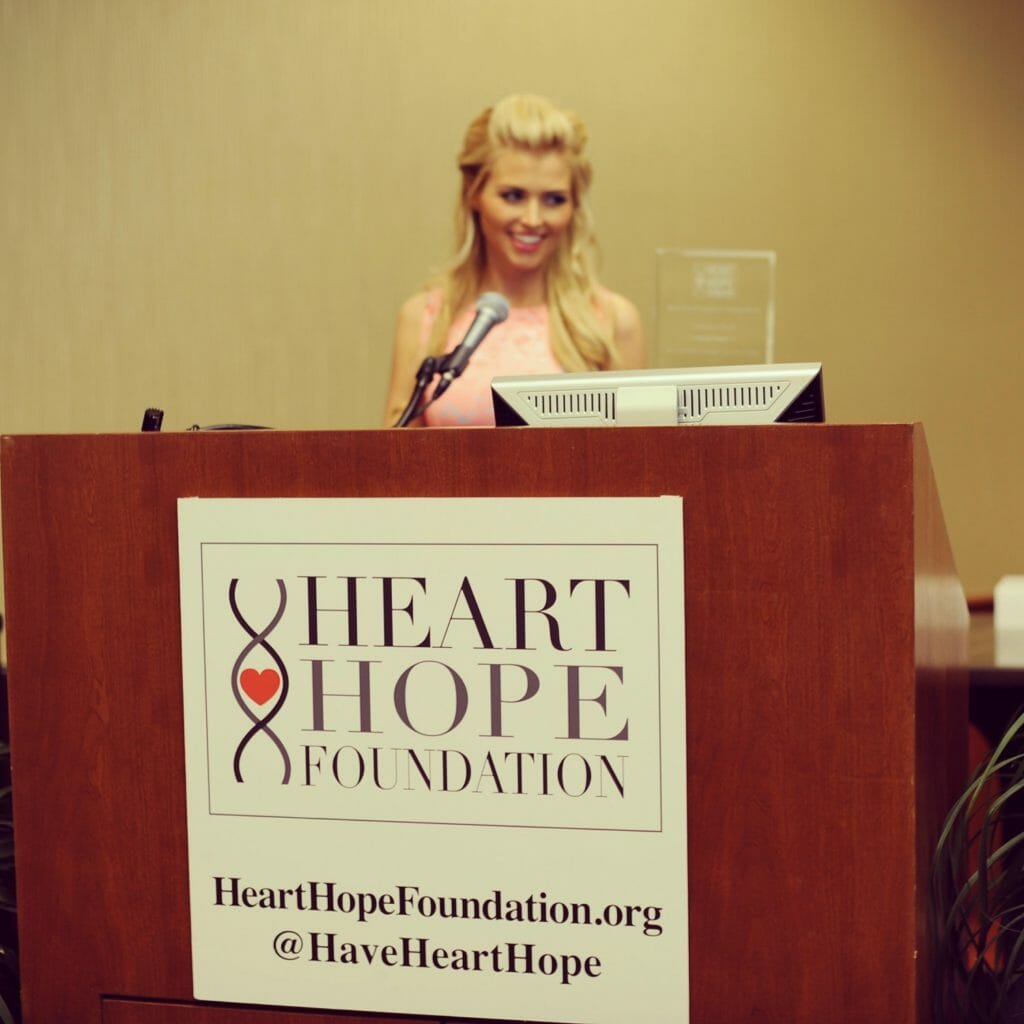 Davis speaking at a Heart Hope Foundation event
Davis, the former Miss Ohio 2011, has made a remarkable recovery. She is currently lobbying to get SCA legislation passed in her home state that will save thousands of lives.
Her bill would require coaches and teachers to watch an eight-minute video about SCA and sign off on understanding its symptoms. The bill will also demand coaches to pull symptomatic student athletes from practices and games. With 72% of SCA victims reporting symptoms, heart screenings and symptom recognition becomes even more essential in stopping these preventable deaths
"Ohio is just the beginning for me," said Davis. "The bill has been passed in nine states and my hope is someday the entire country will enact legislation that will help prevent these devastating losses of our children."
Working with foundations like The Heart Hope foundation, Jordan's Family Foundation, Cameron's Cause and Simon's Fund, Davis is committed to heart health and bringing an end to these avoidable tragedies.
Share this post
---