The creative arts are known for being a great outlet for bringing people together. Whether it's music or dance people are joined together through their passions. One woman Liz Wu knows this all too well. With her passion for bringing people together, Wu has created a community of celebrating diversity and promoting kindness. She is focused on helping through education and outreach, with a focus on music, creativity and wellness.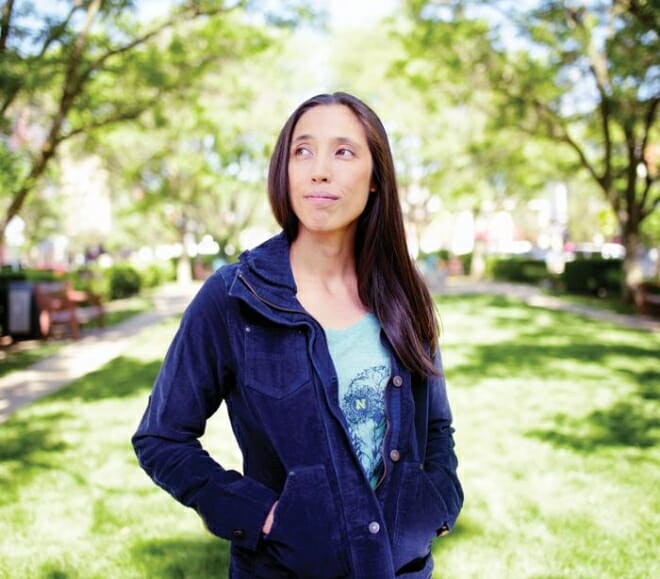 Liz Wu
Her online community, Random Acts of Kindness, performs flash mob style activities called "Kind Flash" or flash mobs of kindness. These flash mobs perform an outreach monthly, which range from clothes and food drives, and even the distribution of healthy snacks to populations that lack easy access to fresh produce and healthy foods. During one of her projects, volunteers were able to gather and distribute more than 2000 clothing items in 10 days throughout the Greater Cincinnati neighborhoods.
The greatest advantage of Wu's #KindFlash model is that it allows volunteers to see the immediate impact of their volunteerism. With #KindFlash, volunteers have direct one-on-one interactions and get to see the difference they make in these different individuals lives. With an easy replicable model, Wu hopes to influence and inspire others to volunteer on their own.
Everything Wu does revolves around the idea of connecting people and helping to draw out their innate strengths. She loves to create opportunities for others, while encouraging them to find and define their passions. Today many need the push and encouragement to be all that they can be, this makes Wu's efforts all the more relevant. She truly embodies the idea that one must be the catalyst for the changes they wish to see.
Share this post