Local Business Owner "Showering Love" for Homeless through "HandsOn" Volunteerism
Meet Daily Point of Light Award honoree Stacy Kanas. Read her story and nominate an outstanding volunteer or family as a Daily Point of Light.
For the last decade, Stacy Kanas has connected with thousands in her community by volunteering with HandsOn Broward, an organization that transforms local communities through meaningful hands-on service projects.
Most recently, the local business owner has focused her service to help the homeless by leading a monthly project for HandsOn through Showering Love, a mobile bus which offers weekly showers. Creating the "Helping the Homeless" project in 2019, Stacy's service has been invaluable as her community grapples with the COVID-19 pandemic. So often considered "invisible people," says the Plantation, Florida resident, Stacy is fighting to spotlight the great need that exists amongst the homeless population and has become known as an all-star volunteer as she encourages her community to extend kindness to those in need.
What inspires you to volunteer?
I've been volunteering for many years. I first connected with HandsOn when I was trying to find volunteer opportunities for my two girls, and they now volunteer with me. I've always had an interest in the disenfranchised and people who are on the fringe because of circumstances beyond their control. Volunteerism has allowed me to use my resources and my time to hopefully make a difference with others.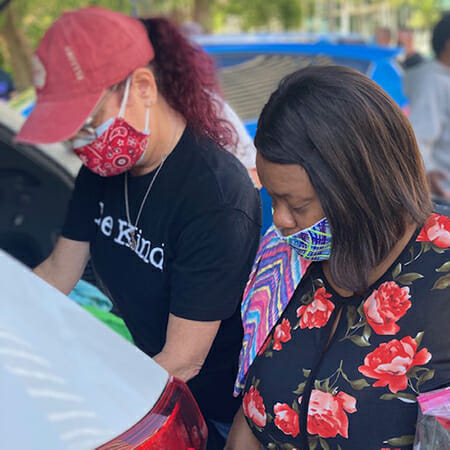 Describe your volunteerism with HandsOn Broward.
I've been a HandsOn Broward volunteer for a decade, and have participated in projects with a variety of local non-profits over the years, including the Ronald McDonald House Charities, the Children's Services Council of Broward County, Heal the Planet and more. More recently, as a volunteer Project Leader, I created "Helping the Homeless," which helps the unhoused population through Showering Love. I organize volunteers and once a month, do whatever the organization needs from us, from sorting donations to special events, to collecting and distributing basic necessities like clothing and personal health items for the homeless.
Explain why you've dedicated your service to the homeless.
The homeless are considered invisible people. People pass them all the time but don't pay attention,  don't even smile and don't give them a wave. Through service, I've learned to stop and appreciate another human being who is going through something.
Share one personal story with me from your volunteerism.
We have a large homeless issue in South Florida, particularly in Broward County. People are literally living on the streets in downtown Fort Lauderdale in tents. Through volunteerism, I collect donated items and money to distribute to those in need, and kind of like make a wish, I've been able to give items that change lives. For example, I was able to immediately get a walker for a man who needed one. That was a major turning point and the man was so appreciative that he was able to walk again. It is gratifying to know that you can make a difference immediately through resources.
Why do you think it's important for others to give back?
We are all interconnected despite our socio economic or religious status. Volunteering also gives me the opportunity to teach my children the value of interconnectedness and the importance of being there for each other. You never know when you're going to be in that situation where you need help as well.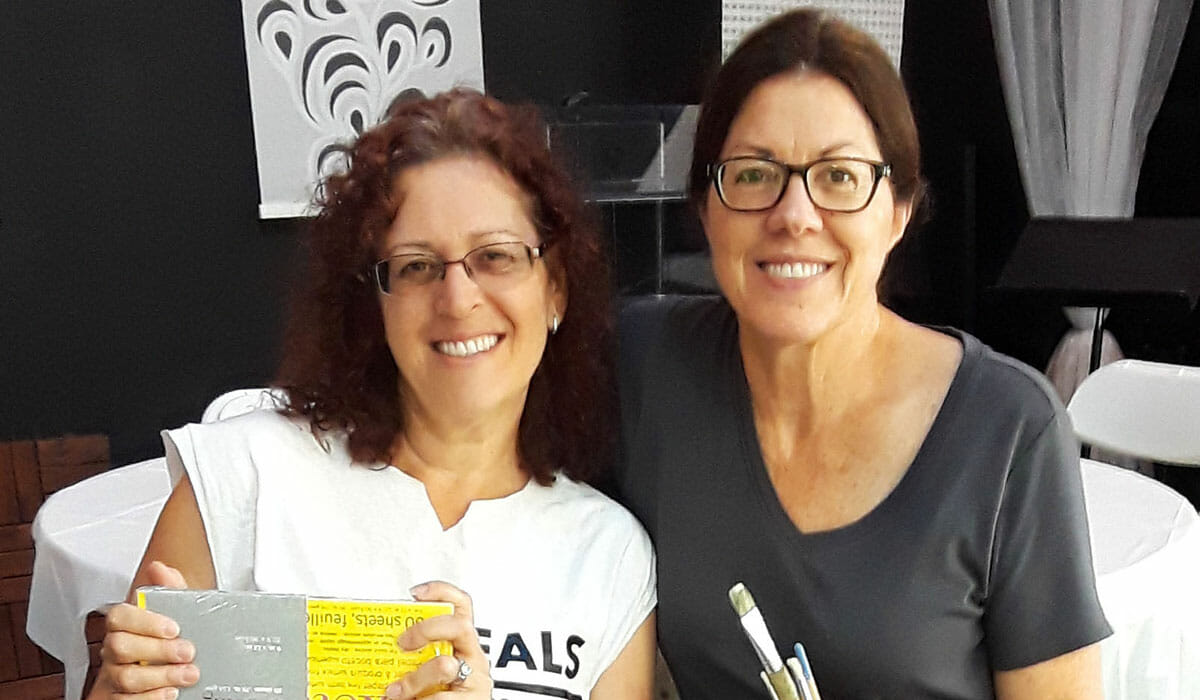 What's been the most rewarding part of your service?
It's rewarding just to see someone receive an essential item we take for granted. A fresh pair of pants, socks, a bottle of shampoo or water, a blanket. These are daily things that unhoused people are so grateful for.
What do you want people to learn from your story?
Everyone is able to make a change in this world for someone else through the smallest act of kindness. It does not necessarily take money, it just takes a little bit of time and a little bit of interest in your fellow human being. This is the essence of being a volunteer.
How have you continued to volunteer throughout the pandemic?
After a pause, we have resumed our monthly volunteer service with Showering Love but our activities are outside, distanced and masked. I started an art therapy project for the homeless last year called Change Through Art, but that program has been put on pause because of the pandemic.
In one word, what does volunteering mean to you?
It's world-changing. Volunteering is what I am trying to push out into the atmosphere.
How can readers help?
Please visit HandsOn Broward's website for more information about how you can help.
Do you want to make a difference in your community like Stacy Kanas? Find local volunteer opportunities.
Share this post