Longtime Community Member Spearheads Local Park Cleanup in Huntington Beach
Meet Daily Point of Light Award honoree Nancy Buchoz. Read her story and nominate an outstanding volunteer or family as a Daily Point of Light.
Nancy Buchoz, 58, has been a resident of Huntington Beach, California for most of her life. Her parents arrived from the East Coast in 1976. And when Nancy married and began raising her two daughters, now 31 and 29, she moved a couple of streets away to the house she has resided in for over three decades. That's why, after noticing some neglect at nearby Edison Park, a place she and her family have formed many happy memories, Nancy decided to take action.
Three years ago, rallying the neighbors and community members, she and her enthusiastic project partner, Betty Flynn, created Friends of Edison Park to fill in the gaps that the city can't or won't. Betty focuses on social media while Nancy is the organizer. Once a month, they gather volunteers to pick up trash, pull weeds, plant drought-resistant succulents and more.
Even with one daughter at home needing extra care, another with a grandchild in Los Angeles, a vocal 22-year-old cat and multiple dogs, Nancy still finds the time to lead the charge. She has motivated residents of all ages to lend a hand. Even her parents, now in their 80s, join cleanups, proving dedication to service runs in the family. Nancy has a long-standing commitment to bettering the community and has previously served on the Community Services Commission and Citizens' Infrastructure Advisory Board, and she continues to advocate for the future of Edison Park.
What inspires you to volunteer?
I grew up here. I went to the high school across the street and played at the community center. My kids played on the fields. I've been around this park for decades, and a few years ago, right before COVID hit, we started seeing a lot of neglect. 
Edison Park is the second largest park of 78 parks in Huntington Beach with almost 40 acres (about twice the area of Chicago's Millennium Park). There were overgrown flower beds, debris and trash. We had a growing homeless environment. Kids weren't going to the park anymore. People weren't using the amenities because they didn't feel safe. So, I reached out to the city and formed Friends of Edison Park. I want the people in the community to see that there are still people who care. 
My oldest daughter suffered a spinal cord injury when she was 16 and became a quadriplegic. She's thriving in her world as it is now, but it made me think life's too short to go around waiting for good things to happen. You've got to be the catalyst. She motivates me to do things like this. I also have a great husband who helps out all the time. And we've got a lot of steady volunteers.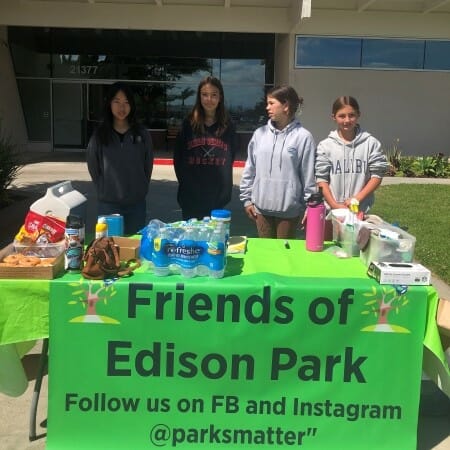 Describe your volunteer role with regards to Edison Park.
We bridge the gap between what the city provides and can pay for and what the community would like to see. I'm the person on the community side. I reach out to our public works and community services directors on an ongoing basis to see how we can help. 
I also go to the park with my dogs every day to see what needs to be done. Betty and I manage a Facebook page with over 250 people. We've planted succulents, weeded gardens, picked up trash…Whatever needs to be done. For the Fourth of July, I put about 50 flags around the community center. We do little things to bring out the beauty of the park. 
Over the last few years, we lost a couple of our friends of Edison Park. Betty came up with an event called Kindness Rocks, and we ended up getting donations for paint and big smooth rocks. Everybody came out and painted something encouraging or a tribute. Mike is a kid who went to Edison High School who tragically died at 32 years old. We put around 20 rocks in the garden dedicated to him, and it's a comfort to his mom. 
How have you seen your work affect the community?
The park looked better after the first couple of months. Once COVID went away, we started getting kids looking for volunteer hours for school. That was when it got really fun. I was able to introduce them to giving back, and there was a ripple effect. Things started to look better, and then kids started caring more. When they're visiting the park or walking by and they see someone with a piece of trash in the garden they weeded last weekend, all of a sudden they're taking ownership. They've also learned about gardening. 
The city has come back to mirror our efforts, too. We said we needed more trash cans with lids, and we got them. Now there's no trash blowing around in the breeze. Today the park has people under trees reading, dogs being walked, people skateboarding and folks enjoying the flowerbeds. 
What's been the most rewarding part of your work?
Teaching kids what a healthy garden looks like is great. Whatever they choose to create, I try to build them up, thank them. People who care more about the environment around them than their own personal comfort are generally people who do well in life. In a world where so many negatives cloud every day, we've managed to find something that motivates, encourages and builds confidence in our kids. 
What have you learned through your experiences as a volunteer?
I've learned that it's something that we need to encourage more of. Society goes through shifts where it's relevant and when people are just in their own little worlds. And I think computers, social media and some technologies really pull people away from being outside. 
I didn't think I was an environmental activist until one day, I realized I am. Last year, the city was getting ready to do a big park renovation and wanted to cut down 100 of the 50-year-old, established trees to put in pickleball courts and soccer fields, all concrete. A nearby neighborhood came together in another effort separate from mine, which we worked with to stop that from occurring.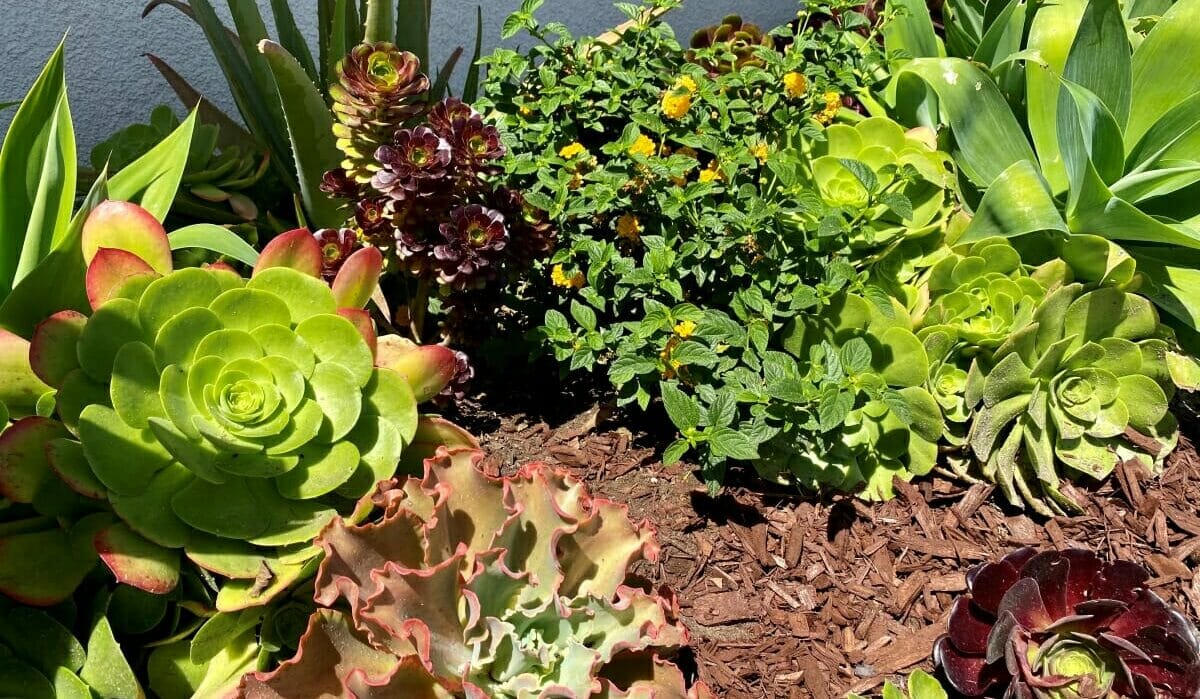 Are there any future partnerships, programs, or events that you are excited about?
This summer, the Community Services Department is going to have another movie night where they put up this huge projector and have a couple of vendors come out. Typically, Friends of Edison Park collaborates. I will try to raise money to sponsor it. 
Why is it important for others to get involved in causes they care about?
When my daughter got hurt, I had two choices. I could be mad at the world or be a role model for her, which means being upbeat and reminding her that we can do anything we want to. Life is all about choices and where you put your efforts. I chose the latter.  
I feel very lucky to be physically able to do the work, because I see my daughter struggling. She doesn't have the ability to bend over and pull a weed. But I do. I'm motivated by her, but I'm also motivated by the sense that you get what you give in this world. And if everybody gave just a teeny bit, wow, what an amazing place it would be. 
What do you want people to learn from your story?
It's important to give back, even if it's just a small thing. Don't be afraid to reach out or do something other people aren't doing. If I could give anybody motivation to do those things and to jump in with both feet because it feels right, that's it. 
At the end of the day Huntington Beach is a beautiful city to live in, and we have a beautiful park. I always say Southeast Huntington Beach is where the rainbow ends. I'm just proud of the effort the group makes and am happy to be a part of it. 
Do you want to make a difference in your community like Nancy? Find local volunteer opportunities. 
Share this post