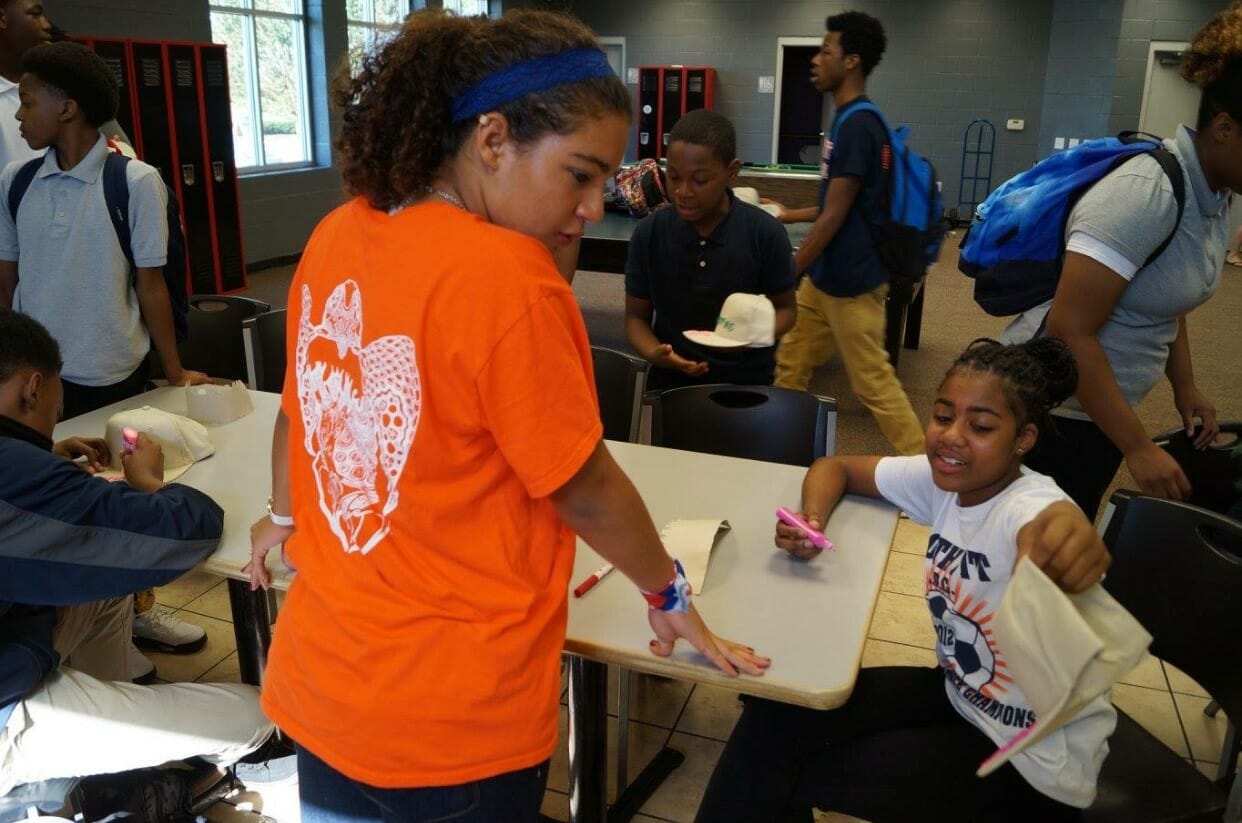 For the past seven years, Makayla Harris has volunteered with Love A Sea Turtle, a youth-led nonprofit based in Winterville, North Carolina. The organization raises awareness for marine and ocean conservation by engaging students in environmental stewardship through leadership development and providing nature-based programs for underserved youth.
Makayla is a member of Love A Sea Turtle's Student Advisory Board and organizes and leads projects throughout the year, in addition to serving as a camp counselor and group leader during the summer.
"I have served because it is my passion, and I want to positively impact these kids' lives." Makayla shared. "Reaching out and leading youth in many first-time opportunities such as seeing and touching the ocean, hiking in nature, kayaking, or event riding a bike – I have seen the direct impact and positive response of my actions just through their participation in something new, different, and unfamiliar to them."
After discovering that many of the kids she worked with were experiencing food insecurity, Makayla was motivated to create her own initiative three years ago, Holidays of Hope, which she leads in coordination with Love A Sea Turtle's annual celebration and reflection event.
"During the [holidays], I plan and organize hundreds of gift and food donations for youth and their families," Makayla said. "We play games, create art projects, and share a meal together. Each child receives a gift and families take home a box of food."
Last year, Makayla was selected as a generationOn Kindness Ambassador by Points of Light and Hasbro as part of the Joy Maker Challange and received 200 toys to donate during Holidays of Hope.
"Underserved youth inclusivity, especially in environmental education and awareness, has been a focus of mine [throughout] high school," Makayla said. "My goal is to help create change so youth from all demographics can be engaged in animal conservation."
Do you want to make a difference in your community like Makayla? Visit All For Good to find local volunteer opportunities.
Share this post