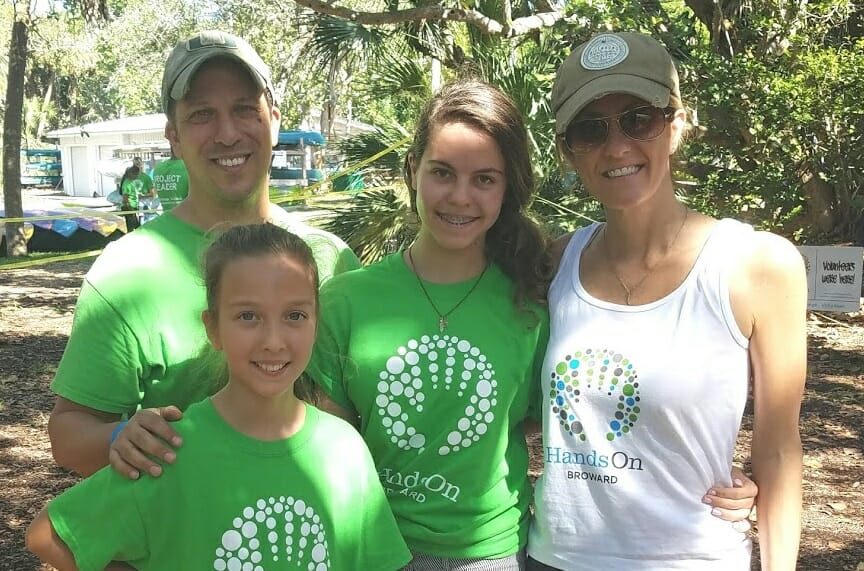 Since 2015, the Nepola Family of Pembroke Pines, Florida—dad Justin, mom Jackie, and their children Mia and Ava—have been active volunteers with HandsOn Broward. The family has served at numerous events, including; Broward Reads for the Record, the Florida Aids Walk, and during national days of service such as 9/11 Day of Service and Remembrance and Martin Luther King Jr. Day.
"[The Nepolas] started out as volunteers, but it became obvious early on that they were meant to be project leaders," said Melissa Sutliff, director of youth engagement at HandsOn Broward. "Justin, Jackie, Mia, and Ava all work tirelessly when they participate in projects with us – whether they're building gardens, distributing school supplies to families in need, reading to children, or packing meals."
"We are inspired to give back because we know how fortunate we are and feel it is our responsibility to help those in need," said Justin. "As parents we try to instill in our daughters a sense of appreciation for what they have and that nothing comes without work."
Do you want to make a difference in your community like the Nepola Family? Visit All For Good to find local volunteer opportunities.
Share this post