Medical Professional Makes Giving Back a Priority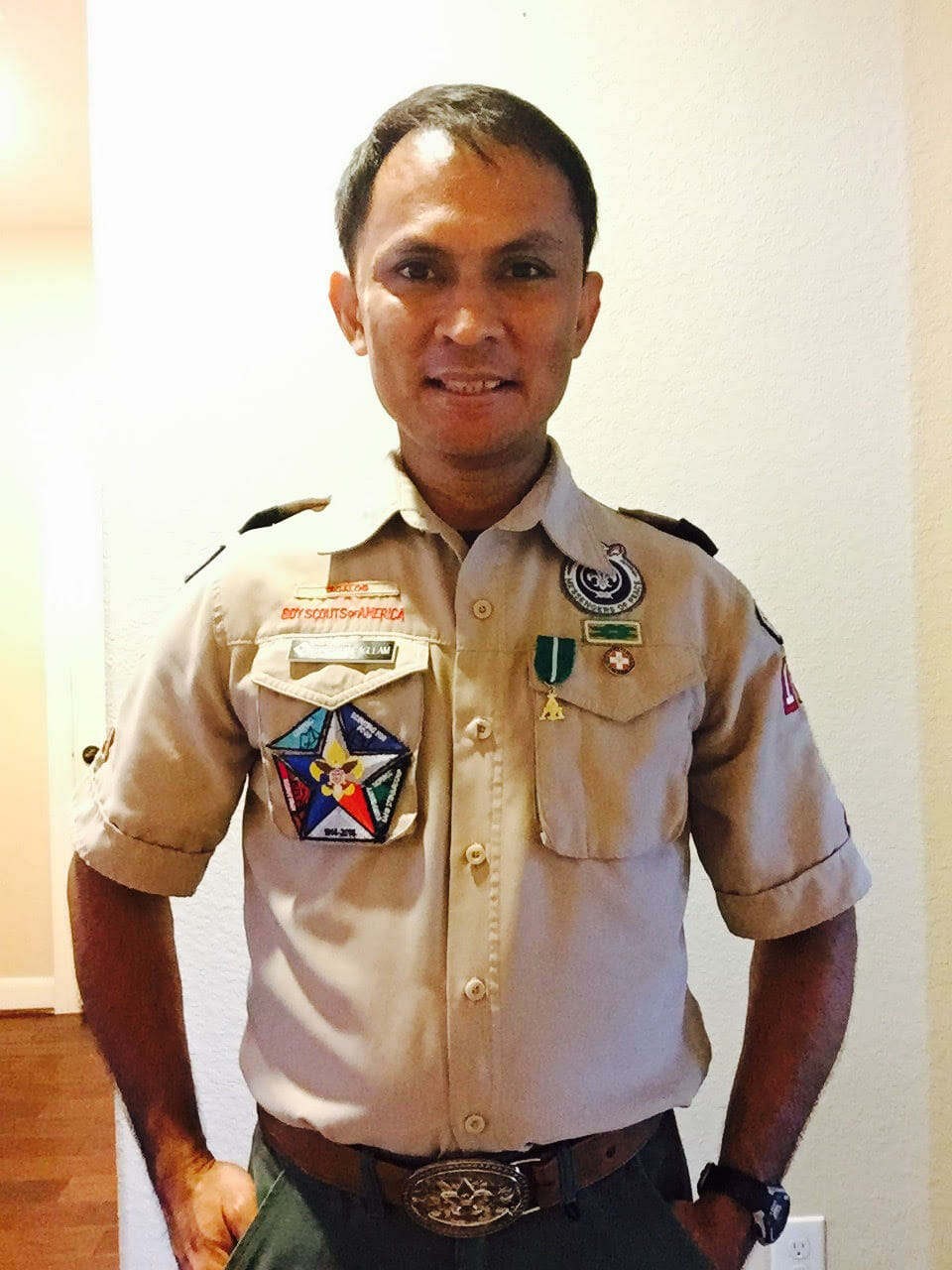 Working two jobs is enough to keep anyone busy. But, Benjamin Algeam's days aren't complete unless he's spent time with one of his six volunteer organizations.
Although he's on staff as an intensive care unit and emergency department hospital respiratory therapist, he learned early from his mother that sharing his skills with others is the right thing to do. Today, he manages his time to devote energies to each group.
"I feel a sense of accomplishment in helping others," he said. "Nothing is expected in return. It's something money can't buy."
The Boy Scouts of America take up a good portion of Algeam's time. For the past five years, he's been an assistant Webelos den leader, running bi-monthly meetings about good citizenship. He's also taught CPR, First Aid, and defibrillator training through the American Red Cross for the past two years. In the same vein, he's a certified, trained disaster preparedness volunteer through FEMA's Community Emergency Response Team program, teaching third- through fifth-graders what essential items to put in a pillowcase during a hurricane.
As a Medical Reserve Corps volunteer in Texas's Montgomery County, he offers medical and non-medical services, helping local and state organizations prepare, respond, and recover during disasters. He's also volunteered more than 130 search hours with the Montgomery County Search & Rescue Team, often in the grueling Texas heat.
Algeam also helps people without resources. He spends at least six hours monthly bringing food to the homeless in his county.
His donated hours are many, and there's never a question of whether he wants to spend his time serving others, he said.
"If I'm available, I go to volunteer," he said. "I know how to manage my time."
For others interested in launching into volunteer service, Algeam had advice. They should first identify their skills set, as well as how much time they have to give, so they can balance their time. After that, it's a matter of selecting what to do.
"Just be sure you know your strong points and volunteer your time there," he said.
Share this post