Safe Space Created for Girls in Disadvantaged Neighborhoods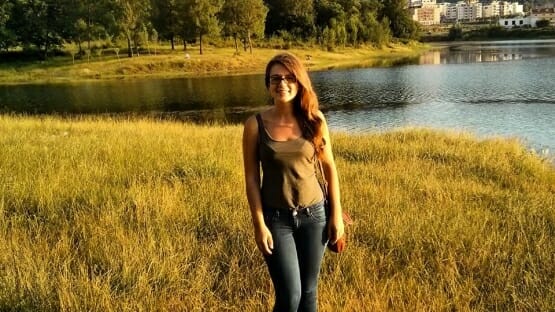 Helena Likaj is the founder and director of The Girls Group at APEX Youth Center in Central City New Orleans. The APEX was founded with the goal and purpose of improving lives through education, technology, and the arts.
Central City New Orleans has one of the highest rates of murder, STDs, and poverty due to racial disparities. Helena's work creates a ray of sunshine to the women of our future. She talks to the girls about everything from health to music and has created a safe open space for the young girls she serves in the middle of a violent neighborhood.
Helena has built the girl's group at APEX Youth Center from the ground up, and has worked with 20-30 unique young girls. Although she has had limited resources, she has offered spoken word, health and artistic projects, and snacks. She has also raised enough funds to buy each young girl an A-Z hardcover book about the amazing things women have done throughout history.
Helena's work is unique because it is a safe space for young girls that is structured and tailored to their needs and struggles. She promotes holistic health, pro-social behavior and conflict resolution skills in a fun and interactive environment that lets each young girl know that she is valued.
Helena is driven to make a positive change in the youth and therefore the future of New Orleans. Helena is giving young girls an outlet to learn more about themselves and deal with the traumatic experience they face on a daily basis. Helena loves working with the youth of APEX  and regardless of how her day was before coming to APEX, she always leaves with a smile on her face.
Share this post