Meet the Hawaii Teen on a Mission to Keep Seniors Safe from Cyber Scams
Meet Daily Point of Light Award honoree Esther Chan. Read her story and nominate an outstanding volunteer or family as a Daily Point of Light.  
It's not hard to find someone who has been the target of an Internet scam in today's world. Many people, especially those who have grown up with the web at their fingertips, brush them off as attempts clearly designed with malicious intent. But what about those who can't spot the difference?
After her grandparents were scammed, Esther Chan, a 16-year-old from Honolulu, had seen enough. In early 2021, as a STEM-loving freshman in high school, she made it her mission to arm the island's kupuna, or older adults, with the knowledge that would keep them safe from deception and help them navigate the digital world.
Initiated as a project for her Girl Scout Gold Award during the pandemic, Cyber Safe Seniors offers an online curriculum and workshops on the topic. With the help of her board, Esther has begun to offer the latter of these in person.
What inspires you to volunteer? 
I love helping other people. Being able to see the impact I make on other people's lives using my strengths and interests really brings me a lot of joy.  
Describe your volunteer role with Cyber Safe Seniors.
I'm the president of Cybersafe Seniors. I also have a bunch of board members who have been helping out a lot with the various workshops and things with other volunteers. I've had some mentors as well. For example, the Chief Information Security Officer and the Instructional Design Manager for the University of Hawaii and people from AARP of Hawaii.
We started during COVID, so we only recently started doing in-person workshops. We had our first one in December, and we have more scheduled this year. We're really excited to be able to work directly with people and get to know them. 
What is the Girl Scout Gold Award?
This project was originally started as a part of my Girl Scout Gold Award. It's the highest award that Girl Scouts can earn when they're in high school, and requires that you do a community Take Action Project. It's not just community service or volunteering, but you try to make an impact in your community that is sustainable over the long term.  
Essentially, you need to work a minimum of 80 hours on this project. And afterwards, you have to send in a submission to your local council to be approved. Not too many people end up doing it. If there are other Girl Scouts out there, I definitely encourage them to do it. Doing the Gold Award definitely helped me with leadership skills and self-advocacy. 
What's been the most rewarding part of your work? 
Being able to go to the senior care homes in person and see them learning things and being able to defend themselves with cybersecurity firsthand and hearing feedback and personal testimonies has been super valuable. People have been telling me what they've learned, what they've put into practice and that they're grateful because we helped them avoid a scam call.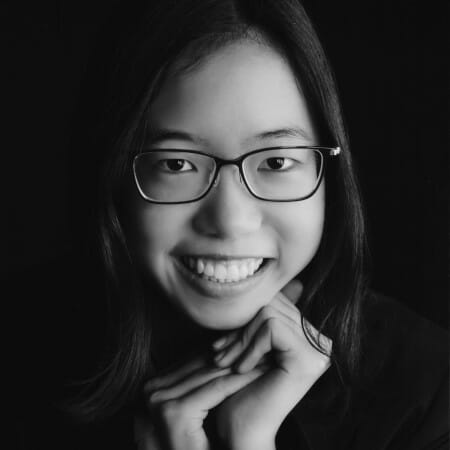 What are some of the most important things for seniors to keep in mind so as not to get scammed, and how can family members best support them?
People, in general, should be very suspicious whenever you're receiving emails or phone calls from people you don't know. One tactic cyber criminals often use is called social engineering. Essentially, they prey on people's emotions, and they make things seem urgent when they're really not.  
Be aware of texts, phone calls or emails that ask you to do something right away or else something's going to happen. Be cautious when perhaps they're asking you for money, because those tend to be the most common scams.  
Caregivers, just be there to help support them and if something happens; don't get upset. It's not their fault. It's the scammers' fault. Let it be a learning experience. I know a lot of seniors are afraid to ask for help, because they think that person will get mad at them. It just makes the problem worse. Seniors, don't be afraid to ask for help. And caregivers, don't blame seniors for the cyberattacks. 
What have you learned through your experiences as a volunteer? 
One of the biggest things I've learned is how to lead a team: organization, encouraging people, inspiring people. Honestly, it's not easy. There have been times when I think, "I didn't do that very well."  
And I've learned how to advocate for myself and contact people I'm unfamiliar with. When I started this project, I reached out to a bunch of people. Even now, I'm still reaching out to various senior care homes.  
Why do you think it's important for others to get involved?  
It's very rewarding, and I think it can bring people a lot of joy. Right now, I feel like our communities need some help, especially in certain areas. Getting involved is a way to make our world a better place for everyone. And everyone can benefit, both the volunteer and the people who are being helped. 
What do you want people to learn from your story?
I would like younger girls to be able to realize that they can also make a difference in their communities. When I saw other Girl Scouts when I was younger, that was very inspiring. I remember thinking, "One day, I want to do something like that as well." Also, if you're shy, especially younger girls, that's okay. You can learn to be courageous. Just be yourself and don't let that be a setback. 
Do you want to make a difference in your community like Esther? Find local volunteer opportunities. 
Share this post