Teen Bridges the Education Gap Through Access to After-School Educational Programs
Meet Daily Point of Light Award honoree Ben Who. Read his story and nominate an outstanding volunteer or family as a Daily Point of Light. 
Ben Who is an 11th grader at The Hotchkiss School, a boarding school in Lakeville, Connecticut. From a young age, Ben's parents encouraged him to volunteer in his community wherever he could. He recalls loving these experiences — in fact, he remembers feeling discouraged that there was an age minimum for working in one of the project areas at the Houston Food Bank.  
He began to develop a personal drive to get involved in his community in a more detailed and focused manner during the end of middle school. The area that he decided to focus on was educational inequality. Being a student who's fortunate enough to attend a prestigious boarding school, Ben had an opportunity to reflect on how the educational system perpetuates inequity. Thinking back to his work at Title I schools in Houston and how stark the contrast was between his own educational experiences and that of the students of those schools, he knew he had to do something.  
After educating himself by reading books and research reports, Ben decided to take action against educational inequality by founding Giveducation. This organization seeks to provide low-income students with free access after-school to educational enrichment programs, bridging the gap between them and their wealthier peers. 
What inspires you to volunteer?
I've always had a desire to help others and make a positive impact in my community. From a young age, I began volunteering at the local food bank, and that experience taught me the importance of getting involved. As I grew older, I realized that simply providing food wasn't enough to address the root causes of poverty and inequity.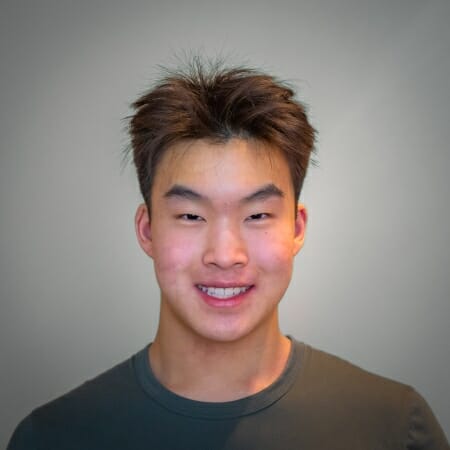 I was particularly struck by the issue of educational inequity, which affects far too many students. According to recent statistics, approximately one in five K-12 students come from low-income families and face significant barriers to accessing high-quality education. This lack of access can have devastating consequences, from lower graduation rates to reduced lifetime earnings. 
But it wasn't until I joined a volunteer group that served Title I (majority low-income) schools in Houston that I was inspired to act. At this school, I witnessed firsthand the issues I had read and researched about, such as underfunding, the school-to-prison pipeline, and underachievement. The problem wasn't a lack of curiosity or passion — the students I worked with loved learning. The schooling system, however, was keeping them from reaching their potential. 
That's why I created Giveducation and began working to provide scholarships for professionally-taught classes to low-income students. I believe that education is the key to breaking the cycle of poverty and creating a more equitable society. By giving students the tools they need to succeed, we can help to ensure that everyone has the opportunity to reach their full potential. 
Describe your volunteer role with Giveducation.
I founded Giveducation and currently serve as its president. My work involves overseeing our scholarship program, which pairs low-income students with seats to programs at learning centers for free. I also negotiate partnership agreements with educational companies, asking them to commit to donating a certain number of seats for their programs to our scholarship recipients. Lastly, I manage our amazing team of student volunteers, who do the critical work of communicating with students, reviewing scholarship applications and so much more. 
What's been the most rewarding part of your work?
It's truly special to see how excited our scholarship recipients are when they're learning new things in the program they've earned. Our students are highly motivated and ambitious, yet they've been constantly prevented from realizing those dreams. Our scholarships offer them an opportunity to learn something they're passionate about. For many of our students, these classes further inspire them to study in school, which is extremely crucial to their success. 
What have you learned through your experiences as a volunteer?
Working with Giveducation has taught me the importance of always pushing the boundaries and striving for more. Whether it's advertising our scholarship opportunities, convincing businesses to join us or working to raise awareness about the issues of educational inequity, I've learned that there is always more that can be done. 
One of the most important lessons I've learned is that small actions can have a big impact. By simply showing up and doing my part, I've been able to make a difference in the lives of students and families. And by constantly pushing myself to do more, I've been able to inspire others to get involved and make a difference as well. 
Overall, my experiences as a service leader have taught me the value of giving back, the importance of persistence and determination, and the power of community. I feel incredibly grateful for the opportunities I've had to serve and make a difference. 
Are there any future partnerships, programs or events that you are excited about?
Giveducation has reached partnerships with some of the nation's largest educational companies — such as Art of Problem Solving, SpiderSmart and iCode. These partnerships mean that our Giveducation scholarship recipients are receiving top-notch instruction from the most trusted learning centers. It always excites me to negotiate agreements with learning centers because new partnerships allow us to diversify and augment the programs that are available to our scholarship recipients.  
There's nothing better than the feeling of being able to add a highly requested class or program to our list of offerings, as it means that we're one step closer to our goal of equalizing the playing field for underserved students.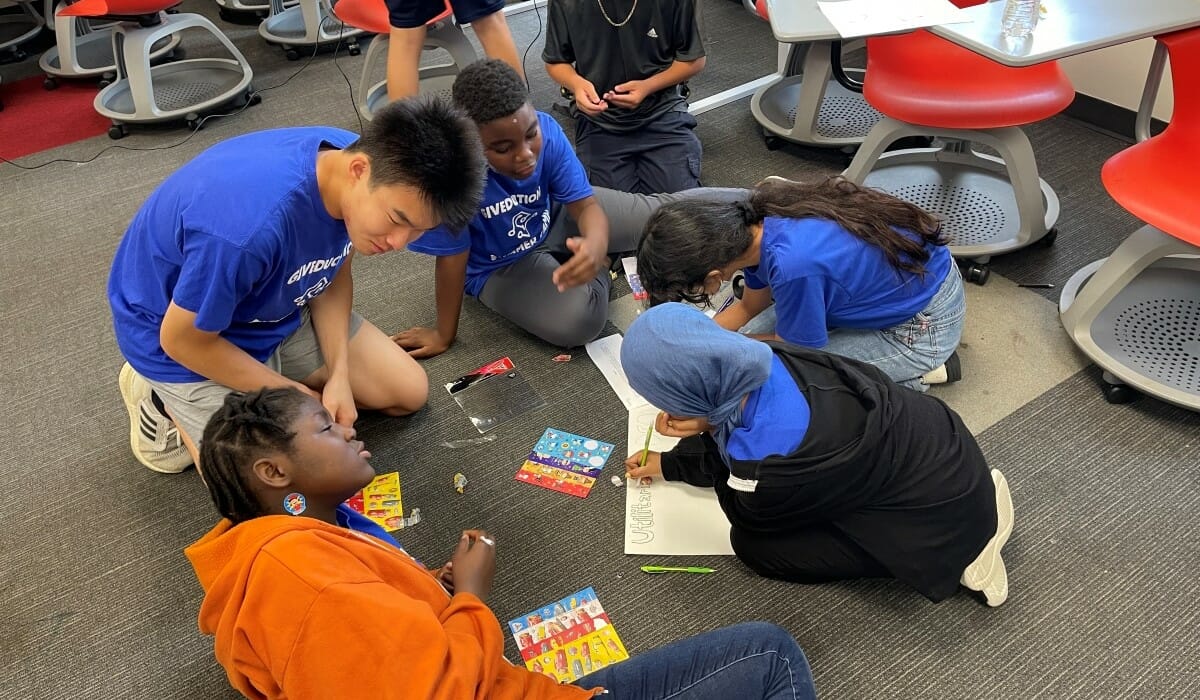 Why do you think it's important for others to get involved in their communities? 
To me, community involvement isn't just important — it's obligatory. We can't sit back while structures like the educational system or housing system continue to stifle people's ambitions. Though it often feels like our actions won't change something overnight, we should focus on how we can maximize our personal impact instead of getting discouraged by how large the task is. 
Moreover, through civic engagement we have a chance to make a difference in someone's life. Whether it's volunteering at a local food bank, donating to a worthy cause or simply being there for a friend in need, our actions can have a profound impact on those around us. We can help to create a world that is a little bit brighter, a little bit kinder and a little bit more hopeful. 
When we get involved with an issue we care about, we not only improve the lives of those we are helping, but we also strengthen our own sense of purpose and connectedness. In a world where so many people struggle to find meaning and fulfillment, this offers us a way to live a life of significance. 
What do you want people to learn from your story?
Before I created Giveducation, I spent a lot of time thinking about how I could tackle the issue of educational inequity differently from what everyone else was already doing in the field. This approach yielded our unique scholarship model which utilizes existing educational resources and directs them towards underprivileged students. This innovative strategy allows us to leverage for-profit learning centers in our quest to empower low-income students with educational classes and programs. 
Creating this approach required me to approach the issue of educational inequality creatively and uniquely. Of course, serving in ways that others are already doing is amazing and essential work. But I view it as a starting step towards making an even larger impact. I want to inspire other students like myself to challenge how people are tackling issues in the world and build on those approaches. We have to keep pushing the limits and thinking furiously about how we can do the most good — that's what will allow us to make the largest impact. 
Do you want to make a difference in your community like Ben? Find local volunteer opportunities. 
Share this post