Miami Doctor Volunteers to Increase Diverse Representation in Medicine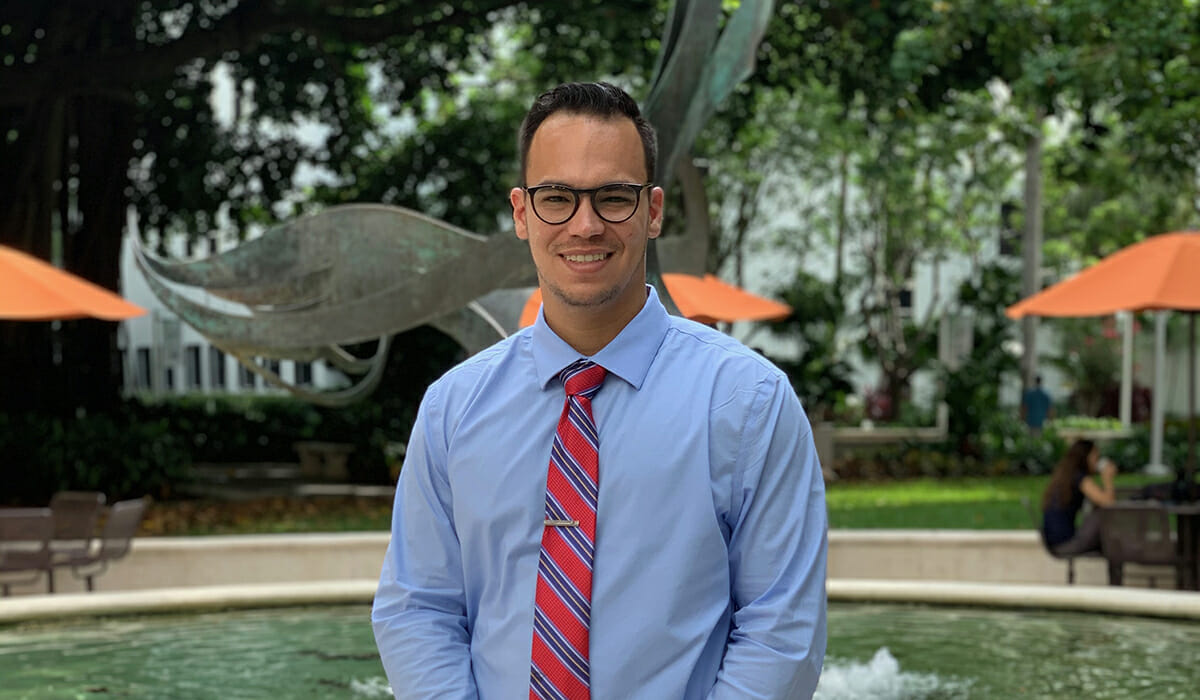 Meet Daily Point of Light Award honoree Julio C. Santana, MD. Read his story and nominate an outstanding volunteer or family as a Daily Point of Light.
Moving to the United States as a young man, Julio C. Santana, MD, says he's living the "American Dream," as the Cuban immigrant starts his first year of medical residency. But the 31-year-old Miami, Florida resident is doing more than just achieving his personal goal of becoming a doctor. He's paying the kindness shown to him forward, as he extends a hand to younger students from underserved communities.
Stretched thin during the COVID-19 pandemic, doctors and hospitals stopped offering clinical experiences for students. Stepping in to offer learning experiences to underserved students, Julio established virtual opportunities through Virtual Mentorship Circles (VMCs) with the support of Young Physician Initiative (YPI), an organization dedicated to inspiring underserved students to pursue careers in medicine. Julio and other medical mentors have connected with more than 75 students in the U.S. thus far as they support students on their own paths to success.
What inspires you to volunteer?
I was born in Cuba and came to the U.S. as an immigrant when I was 22. It was really hard for me to find a path to get into medical school, and find mentors who could help me on that journey. I am inspired to volunteer because I want to make that route easier for others.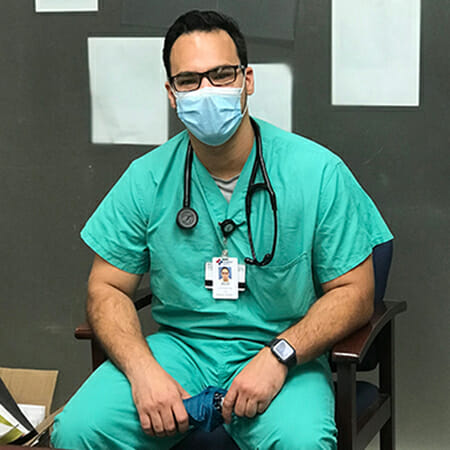 Describe your volunteerism with VMCs.
I am a volunteer with YPI and the executive director and co-founder of Virtual Mentorship Circles, a branch of YPI which I co-founded in response to the pandemic. Through our volunteerism, we connect underserved students with medical mentors and provide free virtual mentorship opportunities. It's our hope that through VMCs, we'll create a sustainable virtual platform to increase diversity in medicine. We offer initiatives including virtual shadowing, which offers free sessions for premedical students taught by physicians, and the Latino Campaign for COVID Awareness, which is a virtual campaign that increases awareness in Hispanic communities.
Share one personal story with me from your volunteerism.
Recently, one of our students was accepted into med school. He wrote a grateful message to mentors, explaining how without us, it would have been nearly impossible for him to get in. I was in the same shoes at one point. I couldn't find a mentor and getting into med school is very competitive. I'm paying forward the help I received by helping people who are already very smart, and offering them guidance and mentorship.
Why do you think it's important for others to give back?
It's important to volunteer to improve humanity and to improve our country. By giving back to the community, we are giving people tools to improve themselves. Volunteering makes all of us better.
What's in the future for your volunteerism?
We hope to continue this program. We want mentorship not to be random, but something that can happen for anyone who is interested.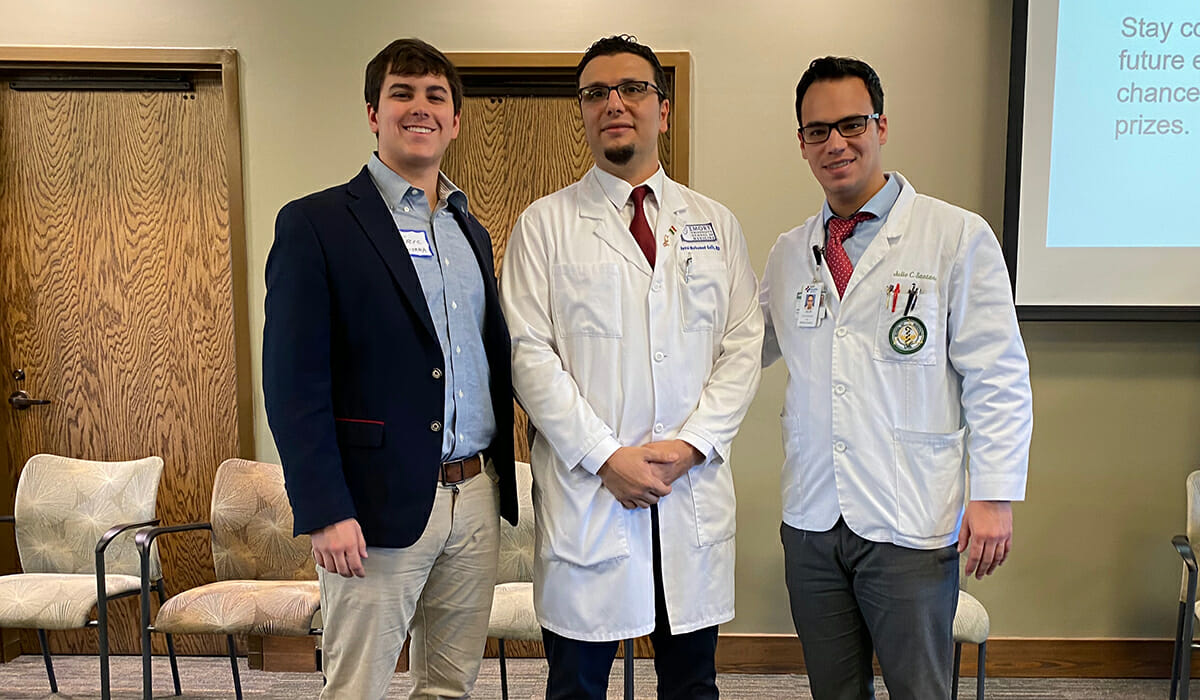 What do you want people to learn from your story?
Always be intentional about giving back. My mentor would always say, "invest in people so God invests in you." I portray the American Dream. I was an immigrant, and I was able to fulfill my dream of becoming a physician, so it's important for me to give back and help others reach their goals.
In one word, what does volunteering mean to you?
Opportunity.
How can readers help?
We welcome more mentors and program participants. Please visit VMCs website for more information about how you can help.
Do you want to make a difference in your community like Julio C. Santana? Find local volunteer opportunities.
Share this post