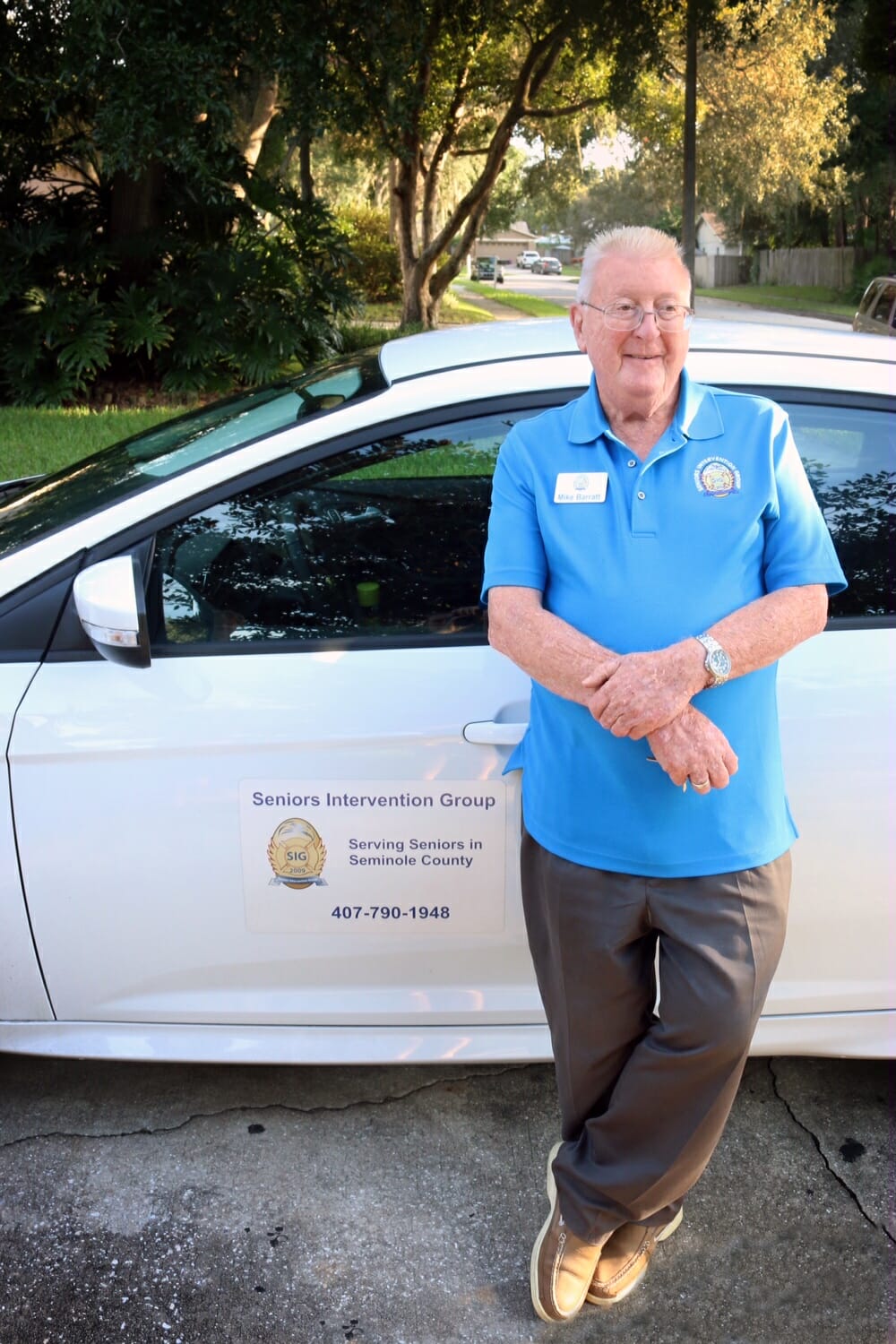 The average 85-year-old is happy to be a passenger in life and not a driver. Not Mike Barratt.
Barratt is the volunteer transportation director for Seniors Intervention Group (SIG) in central Florida. "I'd say this job really saved my life," says Barratt, who hasn't lost his Midlands accent despite being in the U.S. since 1960. When his wife died of breast cancer Barratt was grief stricken. "We'd only been married six years, were still honeymooners really," he says. So when SIG founder Lake Mary police officer Zach Hudson asked for his help, he said yes.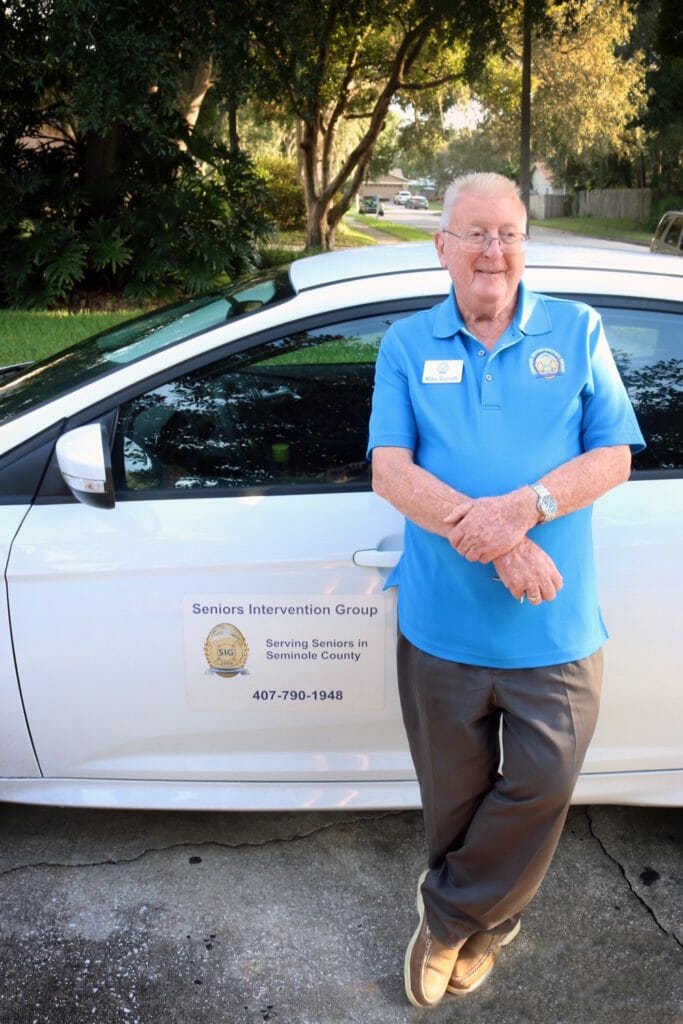 Barratt and his Ford are the trusted transportation duo for the Seniors Intervention Group.
What started with Barratt tending to the non-profit's donated equipment soon took an interesting fork in the road. SIG was having a hard time finding volunteer drivers because of the price of gas. "I put a program together that got funds to reimburse drivers $.56 a mile," says Barratt. "And I've been driving for them ever since."
Cars have long been a part of Barratt's life – his career as a trainer with Jaguar dealerships lasted 53 years. Although he's driving a Ford these days – "I get a nice discount since they bought Jaguar back in the late 80s," – Barratt uses to his ride to take low-income seniors to doctor's appointments and to pharmacies for medication. Last year he drove some 250 trips totaling 3750 miles.
Although Central Florida is serviced by the para transit program ACCESS LYNX, many of Barratt's passengers report waiting three and four hours to be picked up from their appointments. "I wait for them," he explains. "I'm an avid reader, so I just always have a book with me."
Barratt gets to know his seniors, social interaction that benefits both the driver and the passenger. "The most important thing after all these years of being in the work force is that I feel that I'm giving something back to society," says Barratt.
Barratt's greatest wish is for someone to donate a wheelchair accessible van to SIG so he can help older folks who can't walk get to their appointments. To his way of thinking, poor seniors don't tug the heart and purse strings of donors like other needy causes might. "But they're deserving just the same."
Share this post