Michigan Teen Mentors Kids in the Art of Public Speaking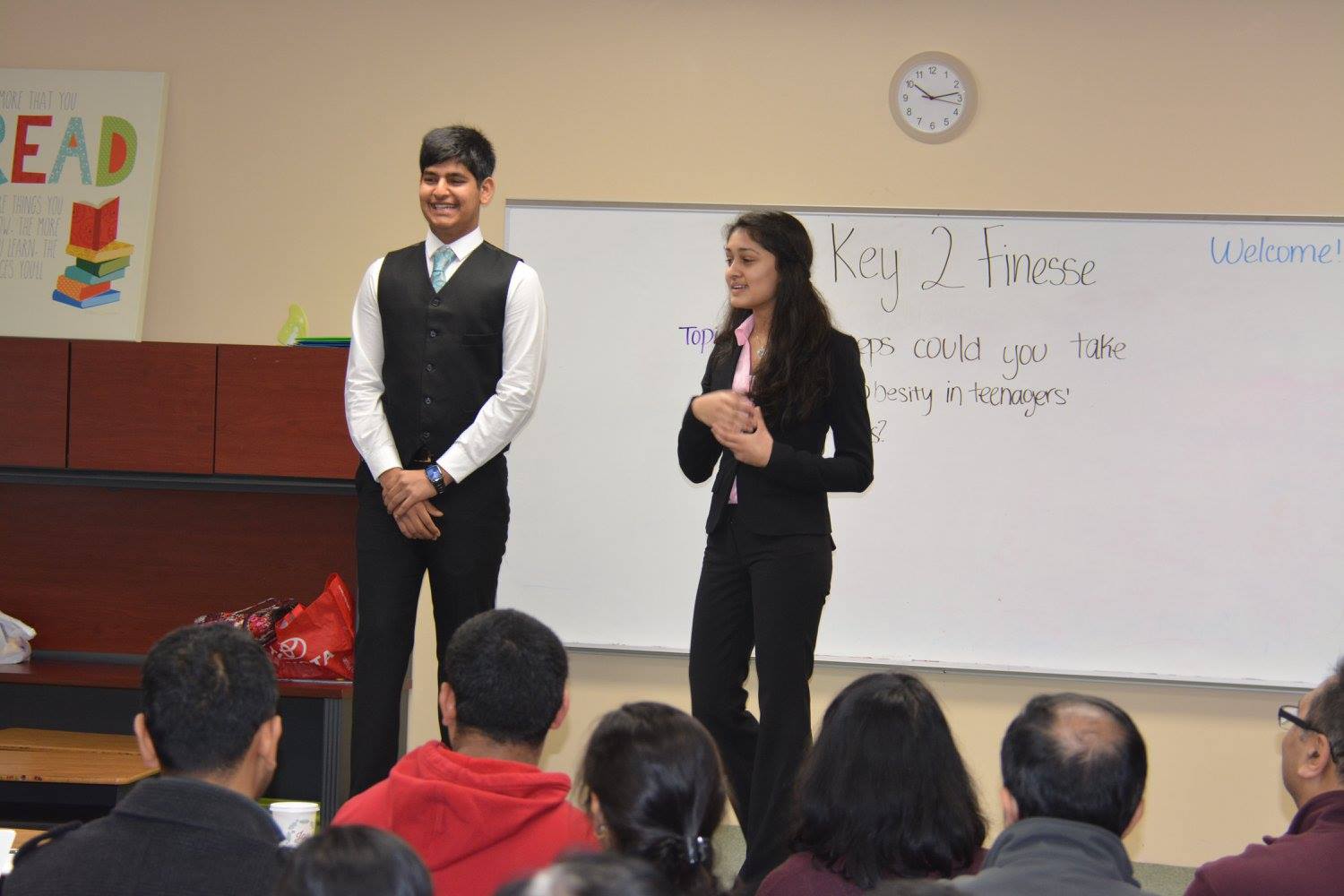 Farmington Hills, Michigan resident Chintan Maheshwari is rising senior at Detroit Catholic Central High School and the co-founder of Key2Finesse. At an early age, he discovered that he had a special talent for public speaking and a desire to serve others. He combined those two passions into Key2Finesse, where he mentors children and teens in the art of public speaking to help them gain confidence not only in front of crowds but in every facet of their lives from school to personal relationships.
The busy teen is also involved in other service activities in his community, including; acting as a volunteer leader for Palav, a nonprofit that raises funds to equip neonatal units in developing countries, volunteering at the Gleaners Community Food Bank and serving as a math tutor for a variety of organizations. Chintan is today's Daily Point of Light Award honoree, and Points of Light spoke to him to learn more about how he is working to make a difference in his community.
Why did you decide to start Key2Finesse?
Public speaking is a skill that is truly invaluable, and I have learned that the earlier someone starts, the better they can be. As a student myself, I thought I would be able to connect well with other kids. Since there was no other similar organization that would help me spread my passion for public speaking, I decided to start my own.
Describe a defining moment with a mentee that demonstrated the impact of your program.
An extremely shy student joined our workshop. He would hardly say a word and would avoid participating in anything at all. I guess he was probably forced into attending our workshop by a parent. As a kid myself, I was able to get thru the barrier and connect with him. Our workshops are very interactive. By the end of workshop, we were able to get him to voluntarily participate in the final activity. And to ice the cake, after a few weeks, we received an email from his mother that she was seeing a definite positive change in him because of the workshop. I cannot define the satisfaction it gave me to read that email.
In five words or less, describe how the act of giving back to others makes you feel.
Rewarding and invigorating.
Why do you think it's important for people to volunteer?
A lot of us are blessed to have more than what we need. And, it is not always about money. Many times, just giving time to someone or some cause is all we need to do to spread love and happiness. And, if we start volunteering early in our lives, then it will become our habit which we will keep doing throughout our lives – making this world a better place to live.
Share this post