Habitat for Humanity Volunteer Helps North Idaho Families in Need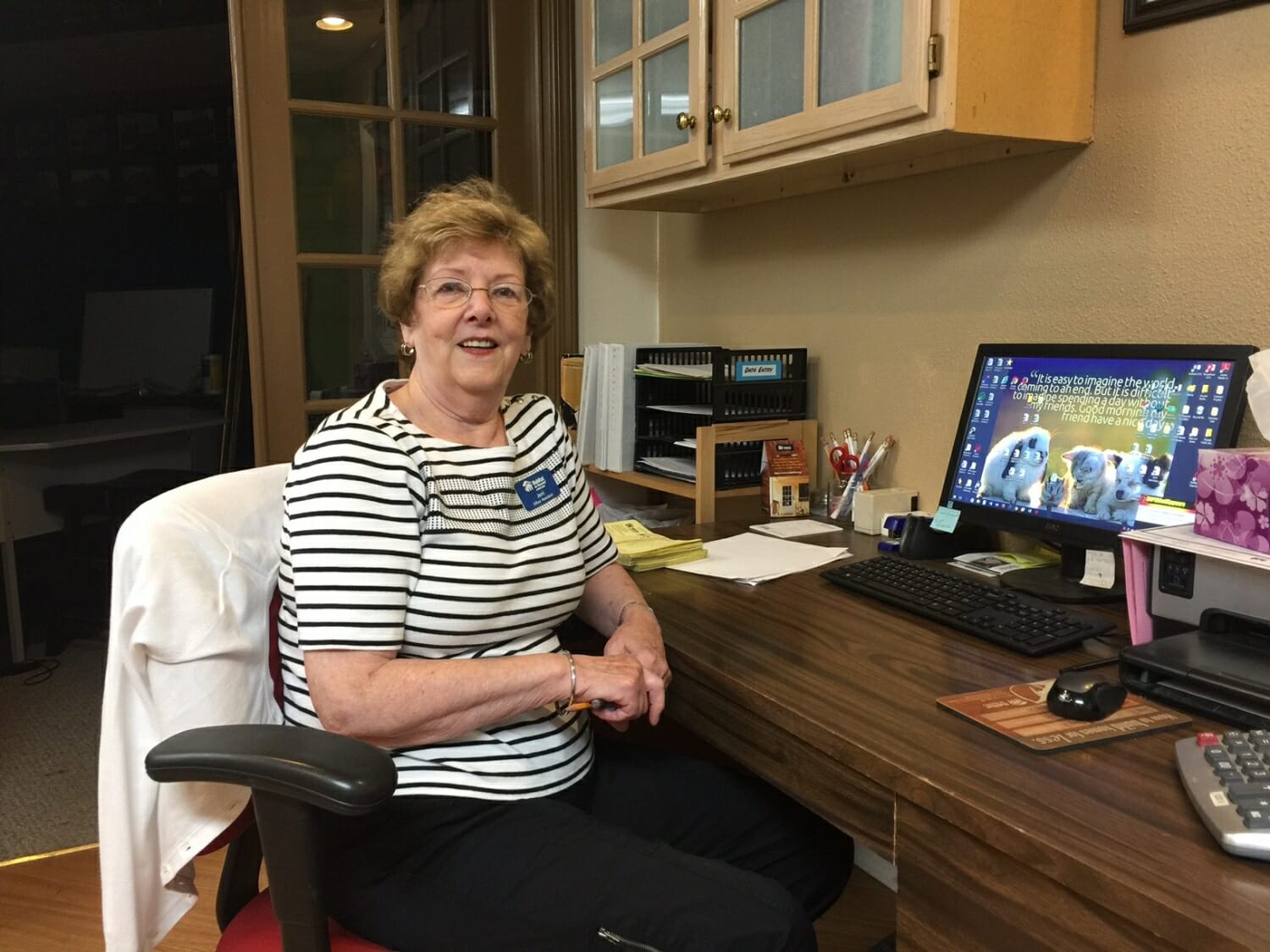 For Jerri Slocumb, nothing is more satisfying that helping a family in need secure safe, affordable housing. She and her husband began volunteering for Habitat for Humanity of North Idaho nearly two decades ago, with Jerri serving as an office volunteer, family partner and board member over the years. Jerri is today's Daily Point of Light Award honoree, and Points of Light spoke to her to learn more about her service work.
Why did you decide to volunteer?
When my husband and I moved to North Idaho, the first people in our neighborhood that we met were involved with Habitat for Humanity of North Idaho, and they were enthusiastic about the organization. My husband soon became a volunteer gleaner and builder. A postcard notice from an affiliate for office help encouraged me to volunteer, and I am still doing volunteer office work.
What different volunteer roles have you taken on at Habitat for Humanity's North Idaho location?
In the role of office volunteer of a small, all volunteer affiliate, I became acquainted with the board and committee members and their roles. As the "Monday girl," I was responsible for fielding phones calls, receiving donation money and writing thank you letters, updating the board and committee roster and being responsible for the monthly postcard which had information about meetings, work location and times. Mondays were very busy!
Because our program was expanding and new families were being selected for homes, I was asked if I would be willing to volunteer as a family partner and I did. Over a period of years, I partnered with three single-parent families. Besides my role of partner/mentor with the families, it was also rewarding to see how the program changed their lives for the better. The single moms seemed to gain self-esteem and sense of accomplishment, and their lives appeared to move in a better direction. As a family partner, I also worked on their houses. I learned how to shingle a shed, mud drywall, attach vinyl siding and trim and, of course, paint! Part of the fun is always doing something different.
As an office volunteer, I have always known about the fundraising events, the construction, family selection and support, but didn't realize the scope and importance of the board's guidance of the affiliate. I have been a member of the board for two years and now have a much better understanding of board responsibilities. Our affiliate has grown much larger with paid staff, as well as volunteers, and includes a thriving ReStore. It has definitely been a learning process for me.
Can you recall a memorable, or defining moment, when you truly understood the impact of the service work that you do?
I think that the defining moment is at a home dedication. It is the culmination of hours of work, training classes, decisions and sometimes delays. Before being selected as a homeowner-to-be, one of my families lived in a very unhealthy, unsafe home. To be able to work for a Habitat home was a blessing. In spite of health issues, my partner persevered with sweat equity hours, budget and other training classes. It took time and many phone calls and meetings, but seeing how happy she and her daughter were when their house was finished and finally theirs was reward for our mutual commitment and that is what Habitat is about.
In five words or less, describe how the act of giving back to others makes you feel.
Humble, happy
Do you want to make a difference in your community like Jerri? Visit All For Good to discover local volunteer opportunities.
Share this post