Military Mom Continues a Legacy of Giving
Meet Daily Point of Light Award honoree Denise Parker. Read her story and nominate an outstanding volunteer or family as a Daily Point of Light.
Denise lives in Bryan-College Station, Texas. She is a Texas A&M University "Aggie" Class of 1977 alumna. Denise married her high school sweetheart and the couple was a military family for 26 years, which Denise enjoyed. Denise spent most of her adult life in Middletown, Maryland, about 90 miles northeast of Washington D.C., where she was a stay at home mom.
When her three boys went to school, Denise worked part-time at a local church and later worked as a humanitarian finance officer traveling to Kenya, Tanzania and South Sudan with a nonprofit organization. She recalls having mixed emotions seeing the families in these African countries. She felt empathy for the people she worked with and was glad to be making a difference in their lives.
Denise says that moving back to "Aggieland" is like coming home, with Aggie football games and friends, and she continues her volunteer journey as a driver for Meals on Wheels, the TAMU Women's Club and Friends of the Bryan College Station Library System.
What inspires you to volunteer?
My family inspired me to be a volunteer as a central role in my life. I volunteered before I had children in several organizations. After having my three boys, I volunteered in their schools, sports teams and at church. I always felt I had something to give to various organizations whose values and missions resonated with me. Many of these organizations were tied back to my family in one way or another.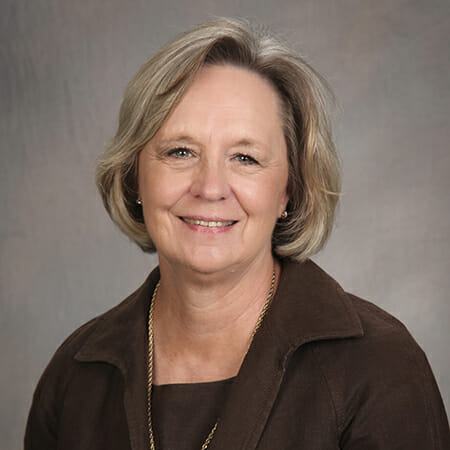 Describe your role with the various organizations you volunteer with.
Currently, I volunteer three to four times a month as a driver for Meals on Wheels. I enjoy meeting the individuals on my route and hope I can bring a smile to their day. Many times, I can tell they are not feeling well or have an issue that is heavy on their heart, and I just want them to know that they are special and there are many who care about them.
I am also the scholarship chair for the Texas A&M (TAMU) Women's Club. This organization is over 100 years old. Currently, the club sponsors six TAMU Foundation Equal Endowed Opportunity Scholarships to high school students from the Bryan-College Station area who attend Texas A&M University.
Prior to COVID, the organization celebrated its 100th anniversary by raising funds for the sixth scholarship. I organized the event to celebrate the longevity of the organization and also to raise the funds for the sixth scholarship. The students are selected by the TAMU Foundation and each year the scholarship recipients are celebrated for their accomplishments. It is fun meeting these young students with great goals and appreciation for their scholarships.
I am also the treasurer for the Friends of the Bryan-College Station Library System. The Friends of the Library is a nonprofit organization that supports the Public Library System through volunteer services, cultural and education activities. The organization financially supports the libraries by providing funding $40,000+ per year for programs and materials that are not supported through government funding. The funds are raised by hosting three used book sales per year in the community, as well as through membership dues and donations.
Our family previously lived in Middletown, Maryland, where I volunteered with the PTA. I was a soccer mom, board director for the Fort Detrick Thrift Shop and also had many volunteer duties at our church. The revenue from Fort Detrick Thrift Shop provided funding for youth activities on the base, which supports the children who remain as their fathers, and/or mothers are deployed overseas.
What's been the most rewarding part of your work?
The most rewarding experience is knowing I am making a difference in the community or in someone's life. I enjoy seeing military families coming to the Ft. Detrick Thrift Shop looking for bargains or donating items when they are reassigned to another station. It's rewarding to provide a meal to someone who is blind or bedridden, and watching children picking out books at one of the book sales makes me happy. I like knowing I am able to contribute.
What have you learned through your experiences as a volunteer?
I have learned we all have something to contribute to our community. It may be a very small role or a leadership role, but if we all work together for a common cause, we will make our community a better place.
Are there any future partnerships, programs or events that you are excited about?
I am hopeful that Bryan-College Station will be able to fund and find a location for a satellite library that will provide additional opportunities for more citizens to take advantage of the local library system.
Why is it important for others to get involved with causes they care about?
We are a village. It takes your talents, commitments and respect for others to make a difference in your community or in your organization. Everyone has a talent and to share that talent is a gift you can give in making a difference.
What do you want people to learn from your story?
I want everyone to know that no matter where they are in your life journey, they can contribute something — small or big — to make a difference in someone's life, or in the community.
Do you want to make a difference in your community like Denise? Find local volunteer opportunities.
Share this post