Mother-Daughter Pair Conquers Hunger Together in Kansas City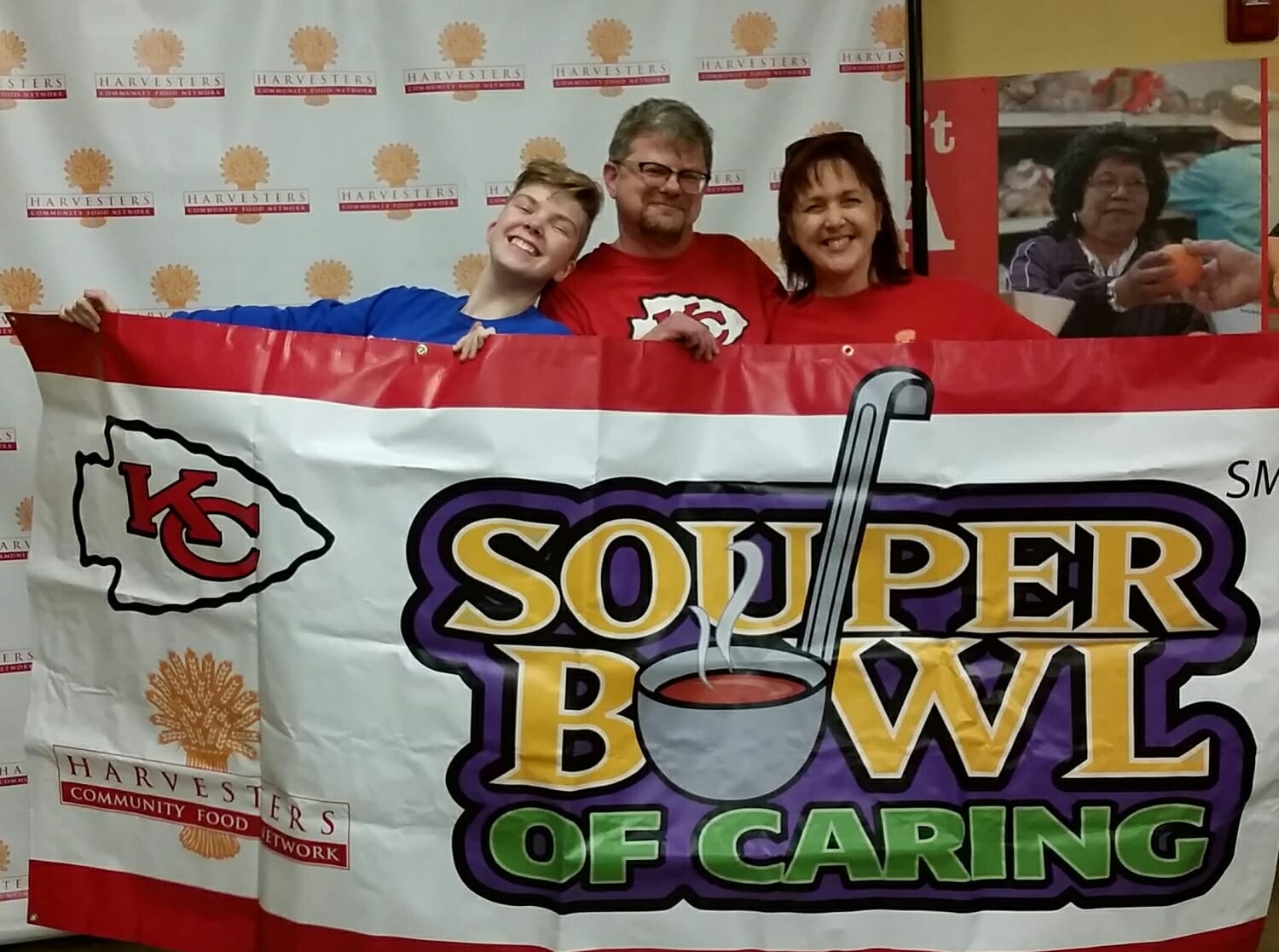 In July of 2012, mother-daughter duo Carrie Roberson and Whitney Lundy were at a friend's birthday party where they spent the day helping out at a local food bank. They sorted and repackaged onions to be distributed to people in need and they loved the experience so much that they have continued volunteering at that food bank ever since.
"We were looking for ways to give back, because we have what I believe to be a fortunate life," said Carrie. "We did that first event sorting onions, and when a 10-year-old is willing to go back and volunteer at that place again, I kind of knew we had something there."
The birthday party took place at Harvesters, a local food bank that serves 26 counties on both the Kansas and Missouri sides of the greater Kansas City area. They supply more than 620 nonprofits with food and household goods, as well as teach programs on hunger awareness and educate the public on good nutrition practices. Together, Carrie and Whitney have completed more than 661 hours of community service at Harvesters.
"Harvesters can only do so much, they can do a lot, but there's a point where we aren't able to help them every single day of their life," Whitney said. "We can't be there in their house, but we can teach them how to be able to make smarter choices and use the help that we provide."
When people sign up to volunteer at Harvesters, they are able to choose what type of work they would like to do and when they are able to do it. Carrie and Whitney's responsibilities have included everything from sorting and repackaging foods, to helping out with events, to dressing up as the Harvesters mascot, Harvey the Turkey.
One of Carrie and Whitney's favorite events is DeCANstruction. Each year, Harvesters partners with construction and architecture firms to create sculptures completely out of nonperishable goods. The sculptures are on display in the local mall for a month, then deconstructed and donated. For the past two years, Whitney has dressed up as Harvey at DeCANstruction to draw in crowds and support. Whitney has also served as Harvey for multiple events including the St. Patrick's Day Parade and Kansas City Chiefs games.
Through their work with Harvesters, Carrie and Whitney find that seeing the faces that represent hunger statistics makes the work that they do all the more meaningful.
"Seeing numbers for me is one thing, that's something that's very eye-opening. But through some programs that we've done… I got to see their faces, and I got to see their families and who they were," said Whitney. "Seeing each and every face of that child is just something that kind of tugs at your heartstrings and really gives a face behind those numbers. Statistics are one thing, people are another."
Carrie and Whitney want people to know that food insecurity doesn't discriminate; it can happen to anyone.
"I'm more aware and courteous to people around me because you don't know who is food insecure," Whitney said. You can't look at somebody and say, 'Oh, yep, that person doesn't know where their next meal is coming from,' you just can't do that."
While Carrie and Whitney are committed to helping lower the hunger rate in Kansas City, another thing that keeps them coming back to Harvesters is volunteering with each other. "As a mom and as a teenager, one of the most rewarding things is actually spending time with my child and seeing her give back," said Carrie.
Do you want to make a difference in your community like Carrie and Whitney? Visit All For Good to find local volunteer opportunties.
Share this post