Music to Their Ears & Hearts: Teen Musicians Volunteer for Students In Need
Meet Daily Point of Light Award honorees Kate & Meg Dimmett. Read their story and nominate an outstanding volunteer or family as a Daily Point of Light.
As sisters, Kate and Meg Dimmett have grown up in a home filled with music, their love for playing instruments bringing joy and a sense of place to their lives in Zionsville, Indiana.
In 2017, the two teens – Kate, 17, and Meg, 14, both avid violinists, realized the cost of their beloved pursuits might be out of reach for some youth. "We were in the process of getting a new violin," says Kate, "and it was the first time we got to see how expensive musical instruments are."
Launching Notable Measures, the sisters decided to make music accessible to any young person, regardless of cost. Harmoniously providing grants to local schools and other young music organizations, the duo, alongside community partners and volunteers, have gifted thousands of dollars in musical experiences, education and instruments to youth across the state of Indiana.
What inspires you to volunteer?
Kate: I can't imagine my life without music. As a young person, I was very shy, and music made me more of a competent person. To be able to bring that same joy to other young musicians all across the state is so inspiring.
Describe your role with Notable Measures.
Kate: As co-founders, we raise awareness of the importance of youth music education, raise funds for youth music education programs, and provide performance opportunities for young musicians. We maintain our website, social media pages and a blog where we invite young musicians to share how music has impacted their lives. We also research schools that are in need of music funding, and organize performances for local schools and other community organizations. We've held about 50 performances alongside Notable Measures volunteers since 2017. We couldn't do this service without the help of our fellow classmates and volunteers.
Why do you think it's important for others to give back?
Meg: It's important to volunteer because if everybody that can volunteer does give back, then we'll slowly make the world a better place.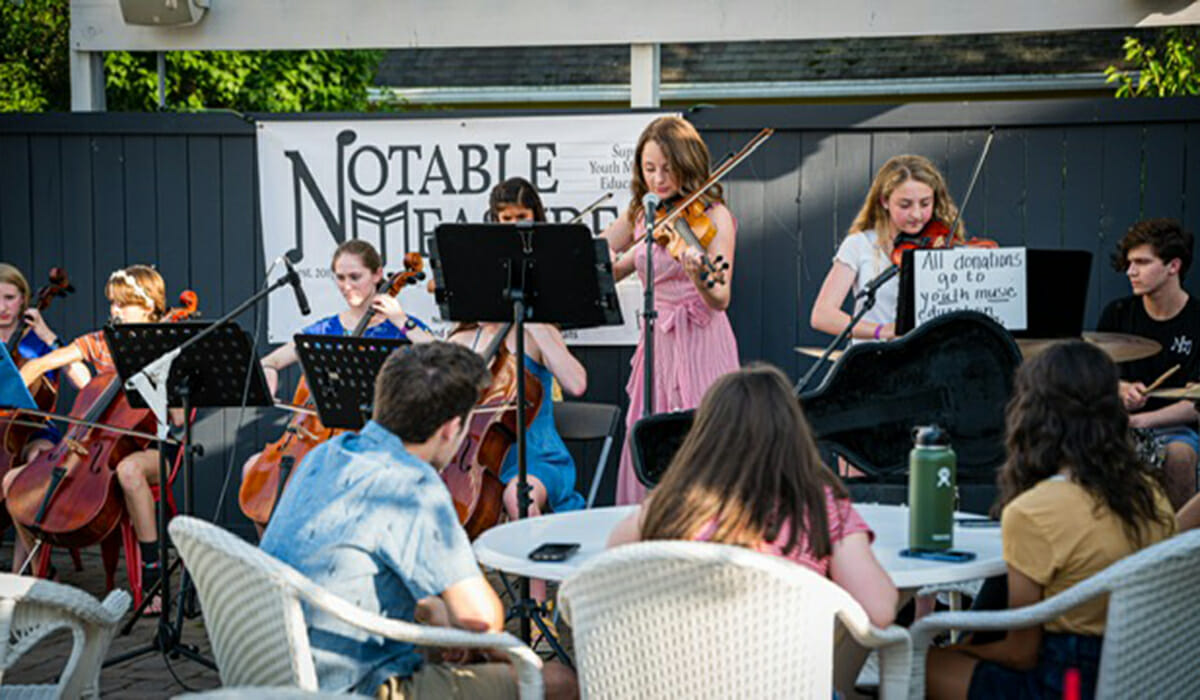 Share one personal story with me from your volunteerism.
Kate: Our favorite part of our service is going into schools, meeting with other young musicians and seeing their drive and joy. These visits serve two purposes: to present monetary grants but also we perform songs for students and talk to them about our mission. We once visited a local band classroom, and presented the band teacher with a $1,000 check. Everyone else was in on the surprise but this teacher. When he saw the check, he broke down into tears because he was spending all of his own money on supplies for the classroom. That was emotional for everyone because he was finally able to get some help, and it shows the impact we're able to make on schools.
In one word, what does volunteering mean to you?
Meg: Rewarding. Because we get to see that we can make an impact. Even if we're not giving a huge amount, it is still making a difference.
Kate: Passion. Find a way to do what you love and help others through your passion.
What have you learned through your experiences as a volunteer?
Kate: You're never too young to make a difference in your community. I hope we can be the inspiration for other young people, that they can make a difference regardless of their age.
How is volunteering rewarding?
Meg: I see the joy that our volunteerism brings students. I love music and it brings me joy to bring music to others. Music has been in my life since I was three, and it's so nice to see others having that experience as well.
What musical instruments do you play?
Meg: Violin and guitar.
Kate: Violin, piano and guitar.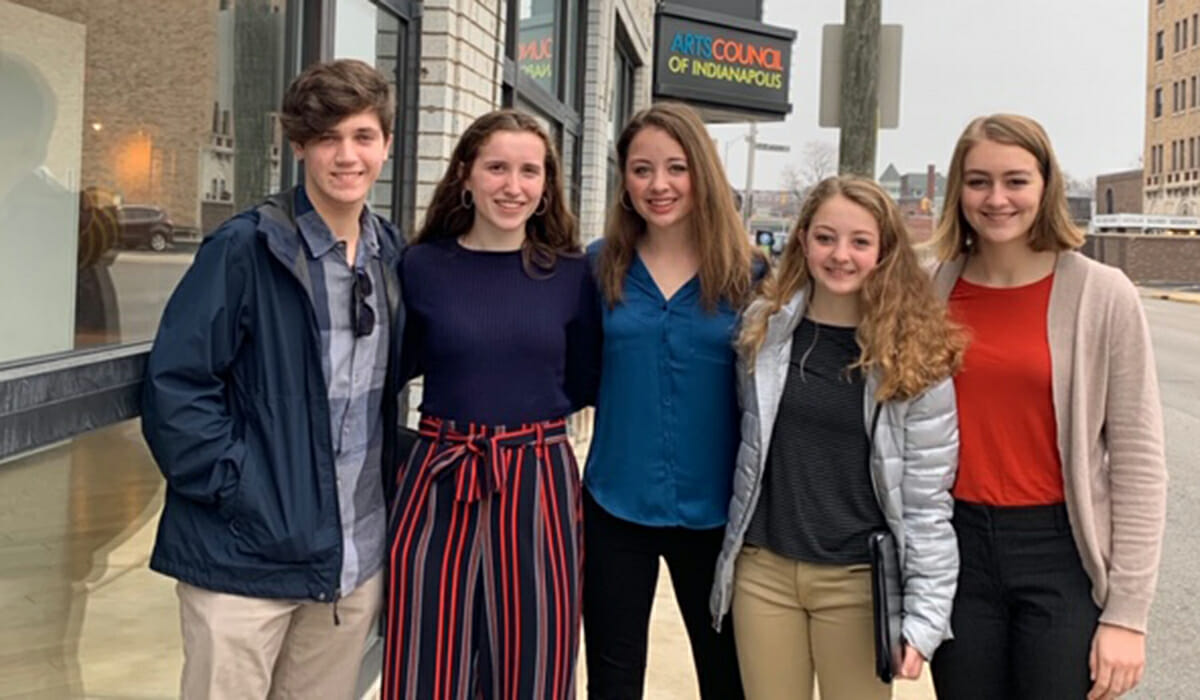 When you're not in school or volunteering, what do you do for fun?
Meg: I love to run and I love playing soccer. I love to read and also I like doing calligraphy.
Kate: I love to run, I'm on my high school cross-country and track teams. I also love doing calligraphy, and playing music for fun. When we're not volunteering, we're usually making music together.
How can readers help?
We've been able to provide several grants during the coronavirus pandemic. There were several families unable to pay tuition at our local youth orchestra, Indianapolis Youth Orchestra, because of the pandemic, so we covered tuition for those students. We've also been performing weekly concerts and posting them on our website. Please visit our website for more information about how you can help.
Do you want to make a difference in your community like Kate & Meg Dimmett? Find local volunteer opportunities.
Share this post