Turning a Requirement into a Passion and Giving His All
Meet Daily Point of Light Award honoree Rohan Rajesh. Read his story and nominate an outstanding volunteer or family as a Daily Point of Light.
Rohan Rajesh can't help himself. He's an over achiever, a 17-year old high school junior who doesn't believe in doing a half-hearted job. Whether he's earning the grades he needs to stay on the honor roll, fighting for his second degree black belt in martial arts or rushing the field as a JV football player, Rohan gives his all. So it's no surprise that when he was required to perform community service as a sixth grader, he didn't do the bare minimum.
Instead, volunteering became a passion for him, a mindful choice that has added up to more than 650 hours of service since then. Rohan has spent countless hours on projects ranging from feeding the homeless and tutoring kids to helping hurricane victims and creating care packages for the less fortunate. His natural leadership ability has inspired others to volunteer and earned him the position Youth Volunteer Coordinator for the NEST4US Maryland Chapter. From using his tech and graphic skills to help design the chapter's banner to packing food to feed at risk kids, Rohan strives to be an advocate for positive change in his community.
Describe your volunteer role?
I volunteer for many organizations but the primary ones that I serve are NEST4US and the Montgomery County Board of Elections. For NEST4US, I am the Maryland Youth Team Leader, which means I supervise all events that are hosted in MD and help manage large events in VA. For the Montgomery County Board of Elections, I am the Future Vote Ambassador for Clarksburg High School. I help conduct outreach projects to recruit more volunteers to serve on election day.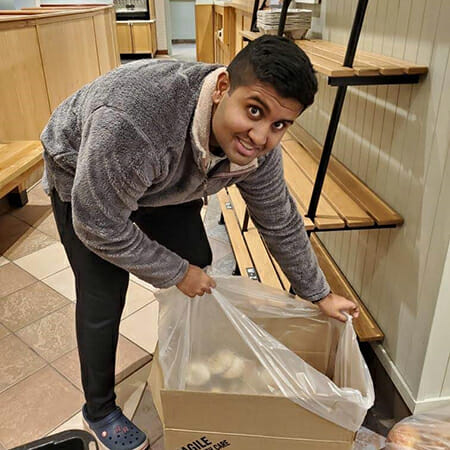 Why is it important to you to support your community in this way?
For me, Community Service is important because it helps me gain new perspectives of the everchanging world we live in. I am able to learn practical skills such as problem-solving and adapting, better than I could from a classroom environment.
What's the most challenging aspect of your volunteer service?
Most of the time, things don't go out as planned. Depending on the organization, sometimes there will be too many people or not enough people showing up to the event, lack of supplies, etc., but we learn to work around it and get the job done.
Why do you think it's important for others to give back?
You don't see a problem until it's right in front of you. Volunteering puts you at the front lines and helps bring to light the problems that exist in our communities and could easily be solved with a little bit of care and effort.
What's been the most rewarding part of your work?
The heartwarming thought that I've been able to help improve the lifestyle of another person is what motivates me to continue volunteering.
What have you learned through your experiences as a volunteer?
I have learned to "expect the unexpected". Hiccups occur a lot in life, and thanks to my experience dealing with situations that are not ideal while volunteering, I have learned to adapt so that I can help as many people as possible.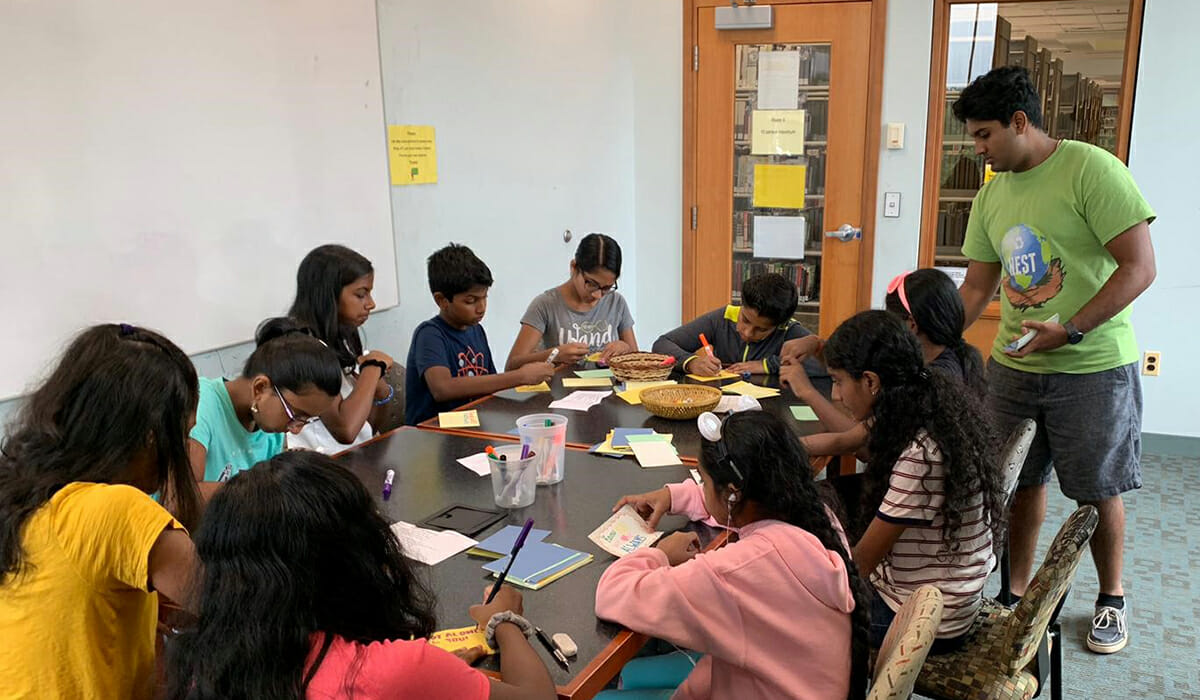 Are there any future partnerships, programs, or events that you are excited about?
I am excited to host the first Sandwich Assembly Project for NEST4US in Maryland.
What do you want people to learn from your story?
For me, volunteering started as an academic requirement but soon transformed into a personal interest. I have been volunteering since the 6th grade and now have logged more than 650 hours. I want people to know that doing something small every day to help someone will make a large impact in the long run.
Do you want to make a difference in your community like Rohan? Find local volunteer opportunities.
Share this post