New Jersey Teen Facilitates Youth Volunteer Projects That Inspire Leadership and Innovation to Address Local Challenges
Meet Daily Point of Light Award honoree Cassie Wang. Read her story and nominate an outstanding volunteer or family as a Daily Point of Light.
College freshman, Cassie Wang, hasn't chosen a major yet but is considering visual arts and environmental science. It's no surprise her choices are as diverse as her experience. Cassie is a painter who went on rescue squad ride-alongs as part of a volunteer EMT program in high school. In her free time, she goes to museums with friends and teaches art in nearby neighborhoods.
Helping people became a passion, and as she got older, she decided to start her own project. Bringing 49 of her friends together, she founded the 44th branch of Alliance of Youth Leaders in the United States (AYLUS), Greater Princeton and Far Beyond (GPA). Their mission is to inspire the next generation of leaders to plan and execute volunteer projects that benefit their local communities.
Cassie also created the Save a Life program, a series of 150 events (and counting) that raise money for exactly that – saving lives. Some donation recipients have included a beloved local teacher who was no longer able to work after a cancer diagnosis and overwhelmed hospitals who needed masks and face shields during the worst of the pandemic.
Cassie has received numerous awards for her work including the 2021 Jefferson Award, an honor established by Jacqueline Kennedy Onassis in 1972 for people making a difference in their community. The Jefferson Awards recognize individuals who build better communities and contribute to better a future for those around them, who are involved in civic engagement in many ways, including public servants, companies making a positive impact and inspirational volunteers like Cassie.
Today, Cassie has passed the baton to a new president but continues her long-standing involvement with AYLUS. Read her story to learn more about her service and lessons in leadership she has learned through volunteerism.
What inspires you to volunteer? 
In sixth grade, I entered an art contest called the "Peace Poster Contest," hosted by the local Lions Club. When I won, they invited me to volunteer with them. I went to food banks and packed pouches. We went to senior homes where I played the violin for residents, and more. Around freshman year of high school, I wanted to do something more than just participate. The Lions Club program was kind of far from where I lived, and I wanted to do more in my local area. That led me to AYLUS.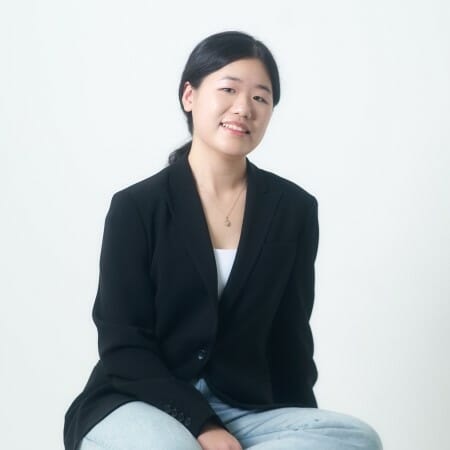 Describe your volunteer le with AYLUS and GPA.
I founded my branch of AYLUS in November of 2018. We started with around 50 members and have grown to around 700 youth volunteers in New Jersey and the surrounding area. Our goal is to help members learn to become leaders and connect with the community in their own special ways.
Junior year of high school, I became the National President of AYLUS, alongside a co-president in San Diego. I was also the president and chair of the local branch at the time, so there was a lot of coordination. We had monthly meetings with the different branches to discuss projects that we wanted to do as a whole.  
During the pandemic, we collected donations and did things to support the community. Initially, I was more hands-on, organizing events and being the emcee of benefit performances. Later, I started encouraging more of my members to create their own projects.  
What are some of the types of events that you put on?
One type is musical benefit performances. We try to hold them once or twice per year, because they take a lot of planning. Basically, we try to find a cause that we want to support that is related to our Save a Life theme. 
We also want to showcase the talents of our members and have them be more involved than just raising funds. Through selling tickets and reaching out to local store owners for donations, we were able to raise around $5,000 for a sick local teacher for our first big event. It was encouraging. And our members had a chance to practice their skills convincing strangers to donate. These types of events became virtual over the pandemic, but we're starting to return to in-person ones, too. We also do clothing and shoe drives and make gifts for senior centers.  
What's been the most rewarding part of your work? 
I enjoy talking with people that we help. In the veteran homes that we hold performances in, I remember conversations with a man who also had an interest in art. I showed him some of my pieces. Building connections in those small ways is something I find very rewarding. Seeing both the growth in myself and in my friends and other members is great, too. I see them take on roles that they might have been scared to take on before. 
What did winning the Jefferson Award mean to you?
It was a huge recognition of the work, especially the work during the pandemic. But I think it opened my eyes to how volunteering should be a lifelong commitment. Before they presented an award, the presenters would give a synopsis of what the recipient had done. The huge diversity in age and causes was inspiring.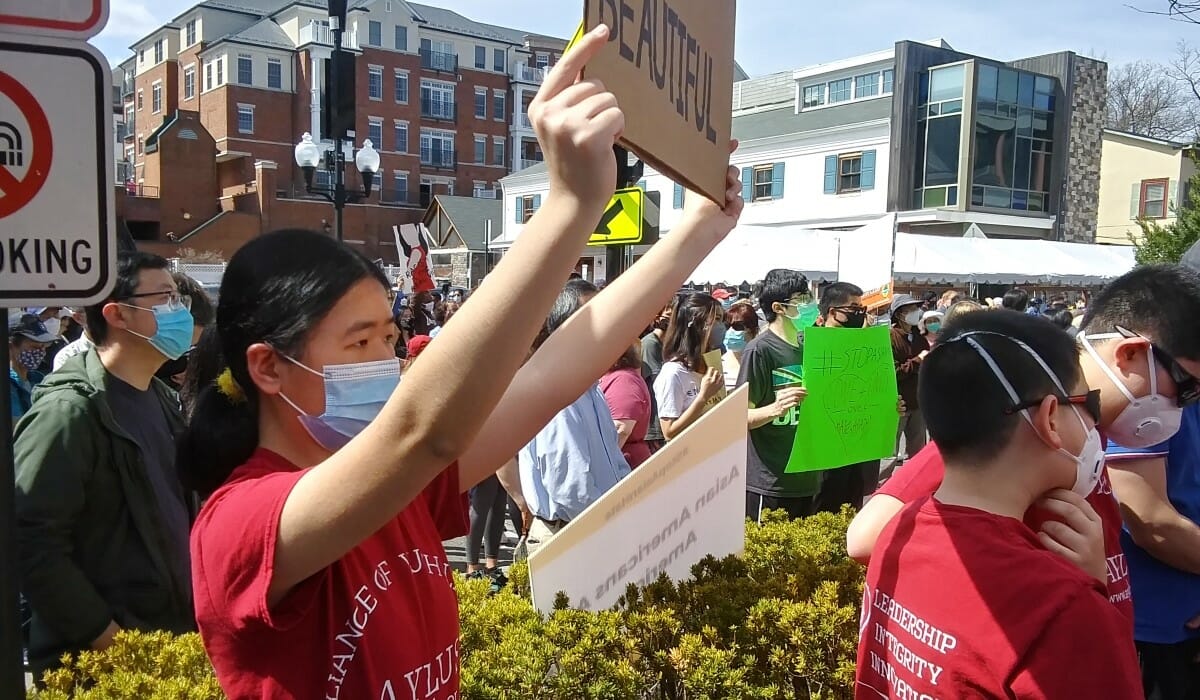 What have you learned through your experiences as a volunteer?
Convincing people of the importance of my cause was something that I've had to learn, because there are many times when people don't care. I'm quite introverted, and initially, I didn't know how to express myself well. I've grown a lot, and I absolutely appreciate my experience leading such a big group of people.  
Do you still work with GPA?
Now that I live in New York, I can't really go to physical events much. But I'm working on editing a video of a virtual concert we plan to send to Turkey because of the earthquake. We were gathering donations and video clips from our members to send. It's one of the few instances where we've worked with people from abroad, so it's been an interesting opportunity. 
Why is it important for others to get involved in causes they care about? 
Obviously, they can create an impact through these efforts, but they can also grow personally. You can't always leave it up to someone else to step in to help, and if you're able to contribute, I would encourage it, even if you're young. You don't have to start by leading. Joining as a participant and seeing how events can be held and thinking of creative ideas is a good way to get started. 
What do you want people to learn from your story?
Don't think that you can't do it. I would have never known about so many things if I hadn't volunteered and gotten to know so many people. You can find new friends in your community who are also passionate about the things you are. I cherish my volunteer experiences. 
Do you want to make a difference in your community like Cassie? Find local volunteer opportunities. 
Share this post