Servicewoman Advocates for Mental Health in the Military Community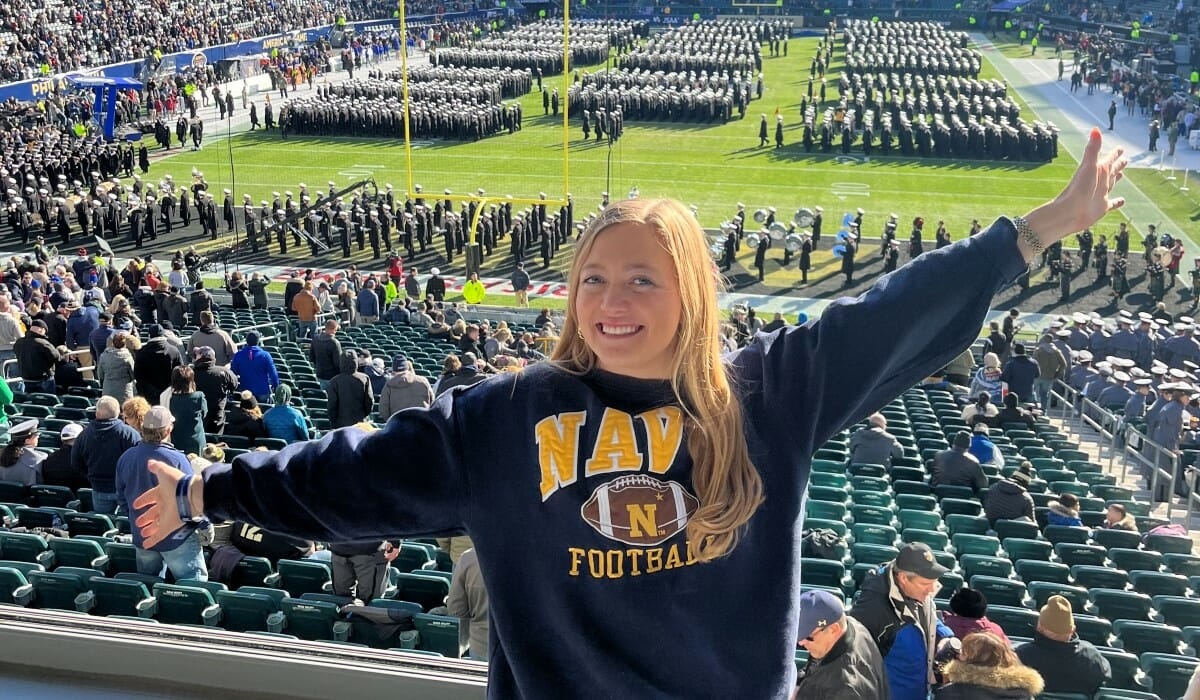 Meet Daily Point of Light Award honoree Michaela White. Read her story and nominate an outstanding volunteer or family as a Daily Point of Light. 
Content Warning: Points of Light is proud to share the following uplifting and inspiring story. However, we acknowledge that a small portion below may be difficult for some readers. We encourage you to please care for your own wellbeing above all.   
Michaela White graduated from the Naval Academy in 2019. Since then, she has been stationed in Norfolk, Virginia, where she lives with her fiancé and their two dogs. After struggling with her mental health while at the U.S. Naval Academy and in the Navy, Michaela realized the need to advocate for the mental health of others as well as herself. There is often a stigma associated with seeking mental health support, and this leads to many people, including veterans and active duty military members, not finding the help they need.  
For the past two years, Michaela has been a dedicated volunteer with Patrol Base Abbate, a nonprofit organization dedicated to fostering community and purpose among service members and veterans. In 2021 alone, Patrol Base Abbate connected over 2,000 veterans through its programming. Michaela found Patrol Base Abbate when its founder, Tom Schueman, reached out to her and asked if she was interested in helping out. She agreed, and quickly became the organization's volunteer Marketing Director where she spreads the message of building community within the veteran and active duty space, while also focusing on the importance of mental health advocacy for all. 
Mental health impacts many individuals deeply, with nearly 40% of millennials listing it as a "Top 3 Social Issue of Concern." Read Michaela's story to learn how she is advocating for mental health in her communities. 
What inspires you to volunteer?
My dad went to West Point and always taught my sisters and I the importance of service and volunteerism. I also found that opening up about my own experiences made me a strong advocate for mental health. 
I wish there had been more nonprofits and advocates for me when I was struggling. I wish I had a better sense of community and a place to find resources. Patrol Base Abbate's sole requirement to join is having served. It offers support regardless of rank, rate, branch or gender, and that is what makes us so special. All of our service matters and I never want people to sell themselves short for thinking that they "haven't done enough" to join our tribe.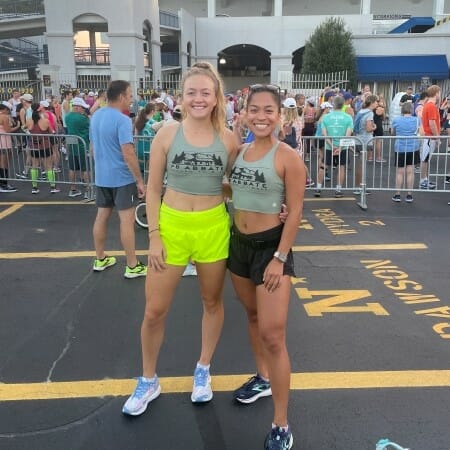 Describe your volunteer role with Patrol Base Abbate
I currently volunteer as the Marketing Director for Patrol Base Abbate. In this role I assist with all of our event planning, marketing, fundraising and social media efforts. I help the organization stay aligned with our goals of connecting service members through the content we produce. 
What's been the most rewarding part of your work?
The most rewarding part has been planning our annual Return to Base programs where we fly out members to Montana for a weekend of connection and community, and seeing it come to life. I love looking through photos and videos from each RTB and seeing the joy on our participants' faces and the positive feedback we receive from the events. I also love when our fundraising efforts come to life and spread because I know that these funds directly go towards making our organization better for our members. 
What have you learned through your experiences as a volunteer?
I have learned so much more than skills involved with marketing and fundraising. Most importantly, I've learned the importance of building a community for those who are suffering or feel alone. Loneliness and isolation is one of the top causes of suicide in our service members. Creating a safe and familiar space for those suffering is imperative and life saving. 
Are there any future partnerships, programs, or events that you are excited about?
We are currently planning our 2023 Return To Base Program and for the first time since I have been with the organization since 2021, I am able to fly out to Montana! Three other female volunteers and I will be hosting the first ever all-female RTB program. This is the first of its kind for us and I am excited for the female engagement that is to come, especially since we all work in a male-dominated field as military members. 
Why is it important for others to get involved with causes they care about?
I am a firm believer that if you are not using your platform to create some sort of positive change, no matter how small, then you are doing it wrong. Being an advocate for a cause you are passionate about can make changes you want to see. Since joining PBA in 2021, I have seen thousands of members be positively influenced by our organization and I know that would not have been possible without our staff, which is made up of 90% volunteers. 
What do you want people to learn from your story?
Find a cause that you are passionate about and support it. I wish I had an organization like PBA when I was struggling and now I get to support the organization that is helping so many service members. 
Do you want to make a difference in your community like Michaela? Find local volunteer opportunities. 
If you or someone you know may be considering suicide, contact the National Suicide Prevention Lifeline by dialing 988, or text HOME to 741741 to talk to a trained crisis counselor through Crisis Text Line. Both resources are anonymous, free and available 24/7. 
Share this post