New York Teen Starts Nonprofit to Empower Underserved Girls Around the World
Meet Daily Point of Light Award honoree Sabrina Guo. Read her story and nominate an outstanding volunteer or family as a Daily Point of Light.
While Sabrina Guo may be just 16 years old, she hasn't let her young age stop her from tackling some of the world's biggest problems. From speaking out against climate change at a UN summit to telling the stories of displaced individuals from Syria through her journalistic work, her list of accomplishments goes on and on.  
But at the core of her activism is Girl Pride International (GPI), a nonprofit organization she founded in 2018 to empower girls around the world through advocacy, education, leadership opportunities and material support. By connecting with local organizations working on the ground in Kenya, Jordan and Central America, she's been able to help build classrooms and maternity wards, provide scholarships and even prevent child marriage so that historically underserved or disenfranchised girls and women can reach their full potential and help grow the next generation of female leaders.   
On top of her work with GPI, Sabrina launched Long Island Laboring Against Covid-19 (LILAC) when the COVID-19 pandemic hit in 2020. With the help of volunteers and generous donors, LILAC was able to donate hundreds of meals and more than 260,000 masks and other personal protective equipment to dozens of organizations in New York and beyond to support the medical workers and first responders fighting on the front lines.  
Her work with GPI and LILAC has received numerous awards and recognition, including a Presidential Gold Volunteer Service Award and letter of thanks from President Biden in July.  
What inspires you to volunteer? 
The idea for GPI came in response to the crisis in Syria, which left many displaced. I covered this crisis as a young journalist. I deeply connected and became friends with several war-torn female Syrian filmmakers who were living in camps in Jordan. Through many conversations and interviews, their sharp contrast with my own life profoundly stirred my compassion into action. I asked myself, "Why was their life so difficult and what could I do to help?" So for GPI's first initiative, I established the Crossing Borders International Pen Pal Program, which connects American students with Syrian displaced girls living in Jordan and migrant children from Central America. Through writing, we build mutual acceptance and respect, helping each girl realize that their pen pal is not so different from them.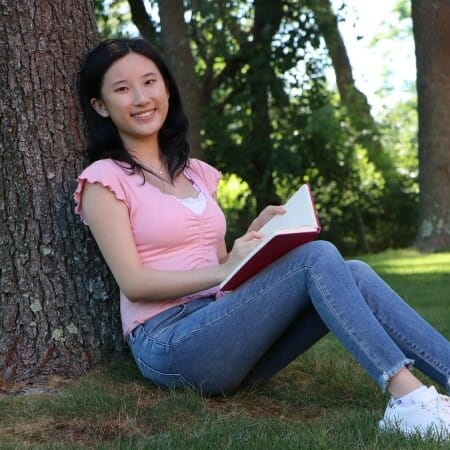 Another source of inspiration is none other than FLOTUS Michelle Obama, in particular her Let Girls Learn initiative. I wrote a letter to her and she invited me to her "Becoming" book tour event, where I learned so much more about what it means to be a female leader.   
Describe your volunteer role with Girl Pride International. 
I am the founder and CEO of Girl Pride International or GPI, which is a 501(c)(3) global girls' empowerment organization that I launched in the winter of 2018. Its mission is to serve underserved displaced and migrant girls through advocacy, education, leadership and community building projects so they can become leaders within their own communities and empower the next generation of girls.  
An example of the impact we've had is the story of Lisano. She's 11 and at the top of her fifth-grade class in Kenya. We learned that she was taken out of school during the pandemic and forced into a child marriage by her own father to a 50-year-old man. As soon as we learned of this, GPI fought hard with everything we got, including raising funds and hiring a local lawyer to fight the case in court and we won. Now she's a Girl Pride ambassador and her dream is to become a lawyer to fight for other girls in her country. 
How did the COVID-19 pandemic affect your volunteer work? 
In March 2020, we launched LILAC, which stands for Long Island Labor Against COVID-19. It's a COVID-19 relief organization that is also an anti-hate offshoot of GPI given the current social climate and increased hate and discrimination towards Asian Americans. Through LILAC and GPI, we were able to raise over $150,000, which we used to purchase PPE (personal protective equipment) and meals to donate to over 100 organizations and communities in New York and beyond, and established a GPI Ambassadors Scholarship Program in Kenya. We were able help over 55,000 frontline essential workers, seniors, veterans, students and teachers, and more than 800 families and 2,000 students in Kenya during the pandemic.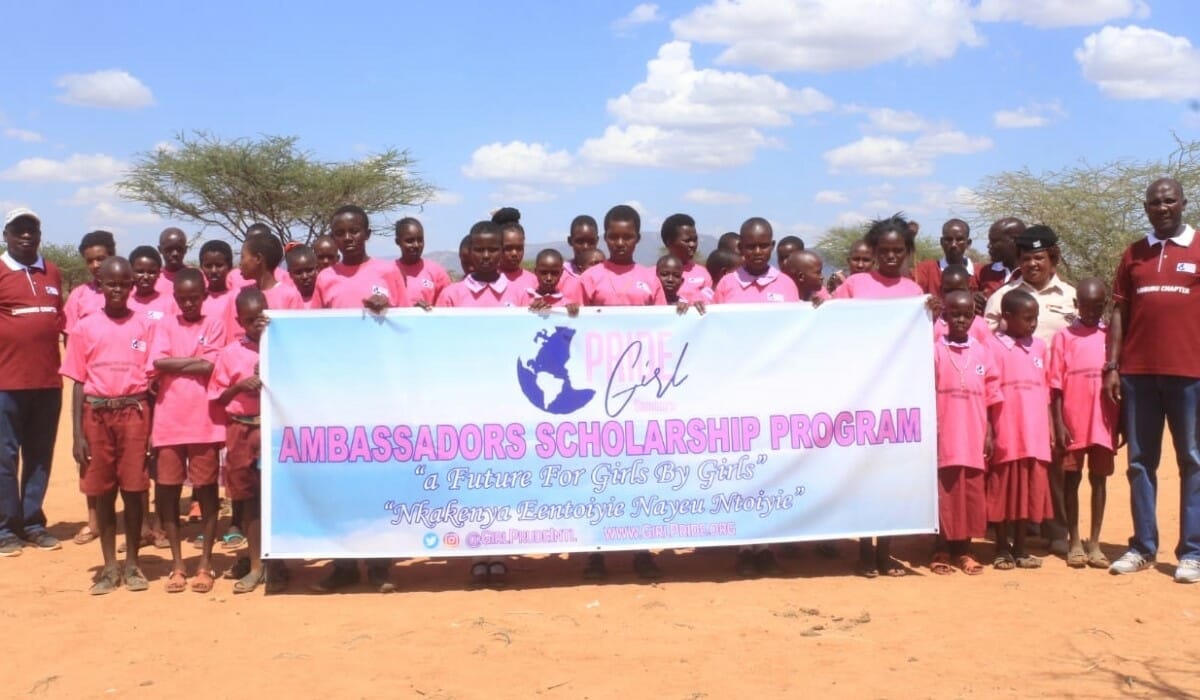 What do you see for your future and also the future of GPI? 
GPI's long-term goal is to continue to empower young girls from disadvantaged and marginalized communities to become the best version of themselves so they can become leaders in their own communities and change the trajectory of not only their lives, but the lives of others around them. This humanitarian work and women's empowerment is something that will continue with me for my entire life.  
Why do you think it's important for others to contribute their time, talent and resources?  
Contributing to our community is essential because the well-being of every single individual is dependent on the health and well-being of his or her own community. Especially during the times of chaos and crisis is when we need to think about ways to support our communities and strengthen them. During the pandemic, we're all suffering loss and negative change one way or another. That is why we need to build bridges of trust and understand that showing love and compassion truly has no borders.  
What do you want people to learn from your story?
To not perceive yourself as too young or too inexperienced to do something. It's critical to be the best version of yourself, no matter your background, ethnicity, religion, gender or age. In the most challenging and darkest times, we must remember this quote from JFK, which is "Ask not what your country can do for you, but what you can do for your country."
Do you want to make a difference in your community like Sabrina? Find local volunteer opportunities. 
Share this post