NFL Safety Michael Thomas Follows Lifelong Commitment to Give Back and Create Change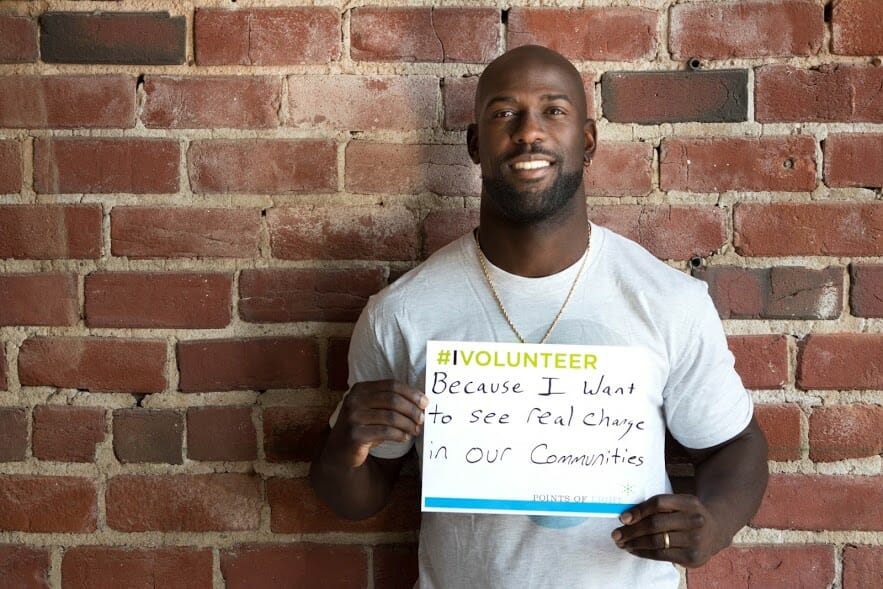 During National Volunteer Week, we celebrate volunteers who lend their time, talent, voice and support to causes they care about. Their stories inspire others to take action and discover their collective power to unite in making a difference. Points of Light is recognizing five NFL players with Daily Point of Light Awards; Competitors on the field, these players unite for a common cause as volunteers with the Van Duzer Foundation's First Step program – acting as mentors and ambassadors of change. Meet honoree Michael Thomas, read his story and nominate an outstanding volunteer, family or organization as a Daily Point of Light.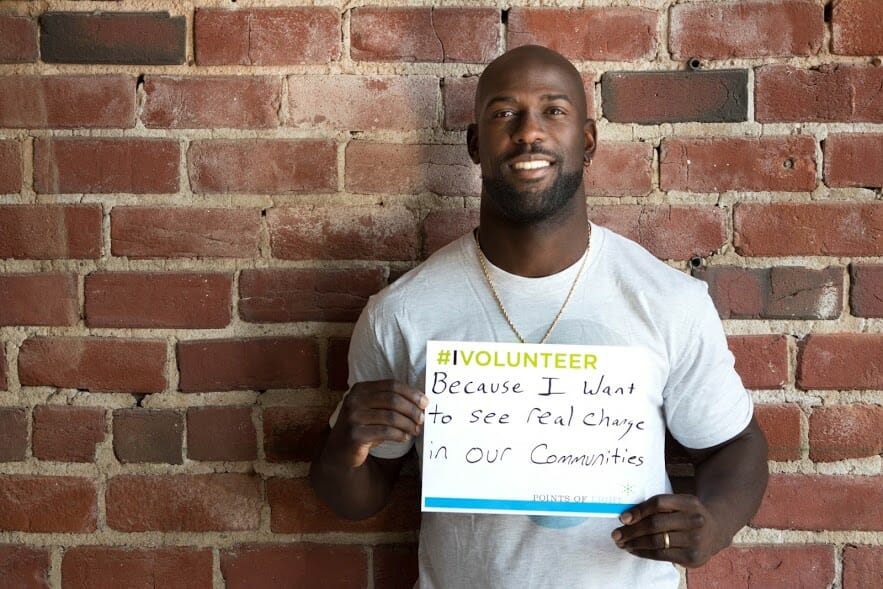 "I volunteer because I want to see real change in our communities," said Michael Thomas, safety for the Miami Dolphins. Dedicated to giving back, he was one of the first NFL players to participate in the First Step Program – an initiative led by Daily Point of Light Award honoree Scott Van Duzer that gives kids and teens the opportunity to engage with community leaders on a regular basis, coming together for casual pick-up games, mentoring and small group discussions on community issues.
Michael has attended First Step events in the Fort Pierce community in Florida, playing touch football with local kids and speaking to them about relevant social issues, such as communication with law enforcement. "The best thing you can give to these kids in these communities is time," he said. "To show that you actually care."
In addition to his work with First Step, Michael is actively involved in several other initiatives that allow him to make a difference. He volunteers with the Boys & Girls Club and, in partnership with the Dreambuilders Foundation, supports mentoring programs in South Florida. Over the last three years, his Dreambuilders program has provided more than $35,000 of funding to Big Brothers Big Sisters of Miami, which pairs at-risk youth with positive mentors. Michael is heavily involved in the Ross Initiative in Sports for Equality, or RISE, and also runs a free youth football camp, which provides an entire day of SAT, ACT and college application prep. Along with fellow NFL players and Daily Point of Light Award honorees Jonathan Meeks and Coty Sensabaugh, he has also partnered with Food for the Hungry, an organization that strives to end human poverty and world hunger around the world, to help provide fresh water systems to communities in Haiti. He is also a recipient of the President's Volunteer Service Award.
"I always said that if I ever made it, I would give back," Michael told a group of children at a First Step event at King Middle School in Atlanta. "The importance of giving back to your community is just showing those who come after you that I care about this community, I care about you, I want to give my time."
Meet the other NFL players honored this week for their commitment to volunteerism and the First Step program: Sam Barrington, Jared Cook, Jonathan Meeks and Coty Sensabaugh.
You can help these Daily Point of Light honorees increase the impact of their work! The First Step program has pitched its creative solution to solving community needs to A Community Thrives, part of the USA Today network. Cast your vote to help First Step win a $100,000 grant to expand the program to neighborhoods across the United States. Vote today!
Share this post