Nine-Year-Old Helps Protect Environment by Recycling Thousands of Batteries
Meet Daily Point of Light Award honoree Rayansh Boddu. Read his story and nominate an outstanding volunteer or family as a Point of Light. 
Rayansh Boddu has been passionate about the earth since he first started learning about nature in the second grade. Now nine years old, Rayansh is working to save the planet through Recycle My Battery, a nonprofit that helps recycle batteries and educate people on its importance. He has been an active volunteer for the past two years, collecting nearly 20,000 batteries and delivering multiple presentations around his community. 
Rayansh's dedicated service earned him a recognition from New Jersey Senator Samuel Thompson last year for his volunteer work within the state. Rayansh is now working on building a smart trash can that would use AI to sort out materials in need of recycling. 
Describe your volunteer role with Recycle My Battery.
I'm a vice president. I help place battery bins at multiple locations including temples, sport centers, schools, and libraries. I check with the organizations to see if the batteries bins are full. I work on sorting the batteries properly, and I pack them up and ship them to the FedEx truck for recycling. I also give presentations at schools, libraries, and many institutes to make them aware and give them more knowledge about recycling batteries and why we should. I recently got a citation from the New Jersey Senator for all the hard work I'm doing recycling batteries. 
What made you want to get involved in this organization?
When I was in second grade, I started learning more about nature. I made up my mind to become an environmentalist and also a conservation biologist. I would love to save Mother Earth in whatever way I can, even if it is recycling batteries. I started helping [Recycle My Battery co-founder Nihal Tammana] to promote the campaign and get more people get involved across the globe to make it happen. 
Why is it so important to recycle batteries?
If you throw a battery in the trash can, it goes to the landfills. When it goes to the landfills, the batteries have toxic chemicals which cause a leakage. When all those toxic chemicals enter the soil where the plants grow, all the food we eat and the water we drink will all be contaminated with chemicals. It can be very harmful. It can also cause explosions. When two batteries meet in a trash bin, they can cause very harmful explosions which can be very, very dangerous to people around that explosion.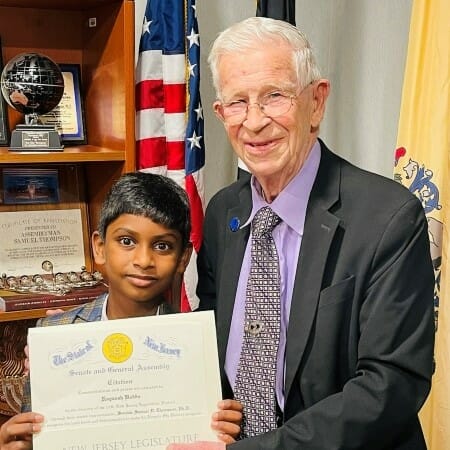 What can people do to help your cause?
They could recycle batteries. This campaign isn't convincing them to join the campaign. This campaign is convincing them that, either you join it or don't, but try recycling batteries. Try saving Mother Earth. If you do that, you'll get something back. It's high time for us to work on saving earth in different ways if we can. If we start doing something to save earth today, maybe tomorrow, someone else new can join. So it doesn't matter if anybody joins or doesn't join this campaign — we just want them to recycle batteries. 
What's been the most rewarding part of your work? 
I'm a nature lover, so I enjoy every moment of working on Recycle My Battery, which is a great organization. I just want to make earth a better place for all of us. … The citation from the New Jersey Senator was great. That was one of the most rewarding parts of my work. Almost every move I do for Recycle My Battery, I feel so happy for it, because I'm doing everything I can to make sure everybody is safe and earth is safe. 
What have you learned through your experiences as a volunteer? 
Before, I didn't know that throwing batteries in the recycling bin is actually very harmless. Even my dad didn't know. We used to dump them in the trash bin, but later on Nihal told us we should recycle the batteries or else it will be really dangerous. I once went to place a battery bin at a YMCA location, and the people asked what I'm going to get by keeping this box at this location. I explained clearly why YMCA should help with recycling. I also mentioned that people these days do not have enough time to drive and drop off batteries for recycling. If I placed a bin in a gym, people can bring them in when they come to the gym and place it in the box. This way we can have more people recycle batteries in an easy and comfortable way. 
Are there any other memories from your time volunteering that really stick out to you?
One time I went to a Telugu Fine Arts Society program. We gave out a small speech saying what Recycle My Battery does, why you should help recycle batteries, and why recycling batteries properly is important. We had so many claps and we had so many gasps. When we told them we educated more than 100,000 people about the batteries, they were really shocked. That was one memory sticking out to me, about people being really shocked and learning more about how you can save earth, what mistakes you're doing wrong, and how you can correct those. It's never the wrong time to correct a wrong mistake.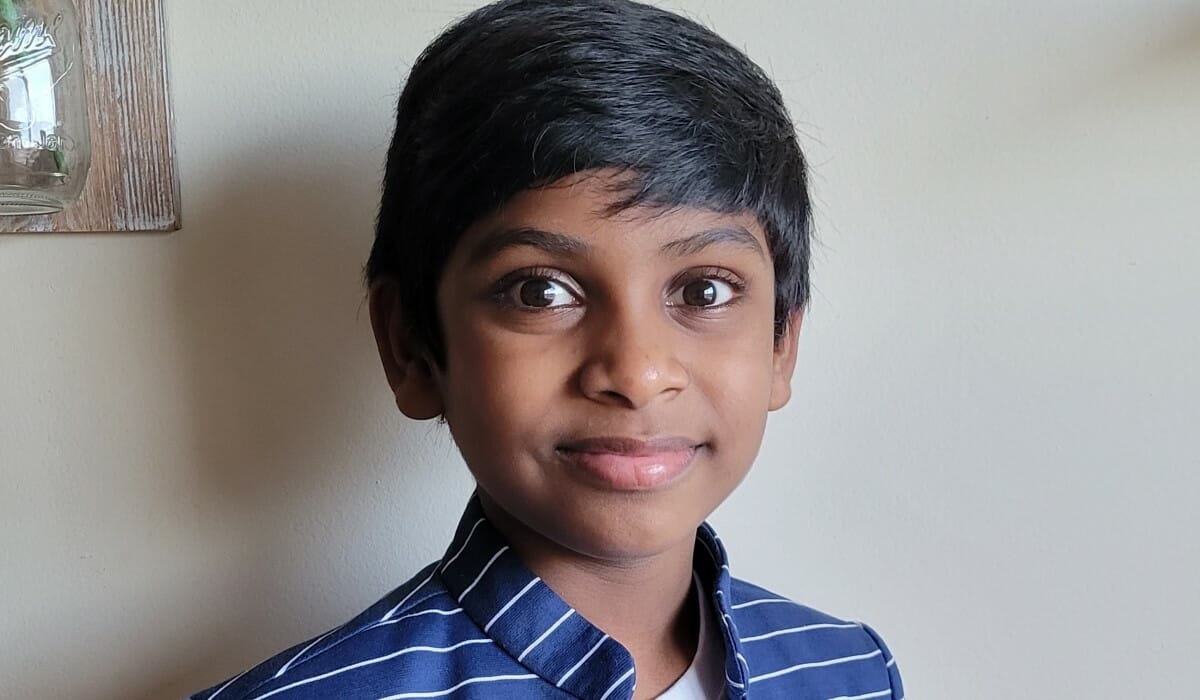 Why do you think it's important for others to give back?  
It's high time for all of us to work collectively on saving earth in a different way if we can. People should try saving themselves and saving everybody. If we start doing something to save earth today, maybe tomorrow we'll see someone else join. 
What do you want people to learn from your story?
A small drop in the ocean can make a big difference in the world. I'm just a drop in the ocean and if more people get added to it, it can make a really huge difference. If someone asked me, what would you say about Recycle My Battery? Can you tell me what motto guides your volunteerism? That's what I would say — a small drop in the ocean can make a really big difference in the world. 
Do you want to make a difference in your community like Rayansh? Find local volunteer opportunities. 
Share this post