Teen Inspires Next Generation to Give Back through American Red Cross Service
Meet Daily Point of Light Award honoree Likhita Thiriveedi. Read her story and nominate an outstanding volunteer or family as a Daily Point of Light. 
Likhita Thiriveedi stands out for her service because she joined the American Red Cross at a time when many volunteers took a step back because of the COVID-19 pandemic.  
As a volunteer recruitment champion lead and blood donor ambassador, 16-year-old Likhita is volunteering for the American Red Cross of Northern New England, connecting with hundreds in the region thus far as she recruits volunteers and raises awareness about the organization's services. Taking her volunteerism one more step, Likhita, a high school junior, founded a Red Cross club at her high school, inspiring the next generation of service leaders to give back.  
What inspires you to volunteer?
My desire to make the world a better place. I truly believe change starts with one individual, and especially during the COVID pandemic, I wanted to be that force within my community and support the cause. I'm inspired to give back to the community and use my skills to make a difference. 
Describe your volunteerism with Red Cross Northern New England.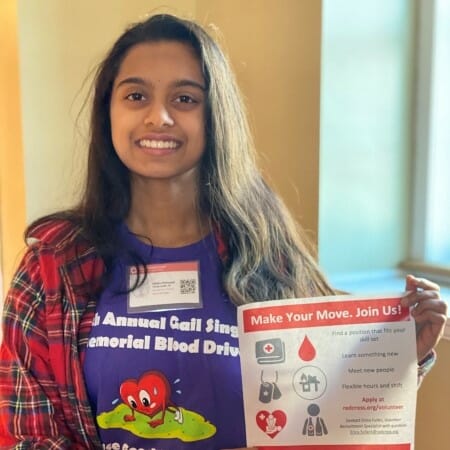 I serve in a few different volunteer roles, including: 
Volunteer Recruitment Champion Lead: I'm responsible for organizing and facilitating meetings to encourage volunteer interaction.

 

Blood Donor Ambassador: I recruit volunteers virtually and in-person, in addition to going to blood drives and other community events to raise awareness of the shortage of volunteers and to promote volunteer opportunities.

 
In addition, I founded a Red Cross club at my high school.
Share one personal story with me from your volunteerism. 
While volunteering at a blood drive, I met a really excited lady who was donating blood for the first time. I told her the donation could save up to three lives and thanked her for coming in. I explained that every donation is critical because there's a national shortage, and she said she was inspired to do more and share (the opportunity) with others. That's when I discovered the widespread impact a volunteer can have. I receive a sense of fulfillment and satisfaction when someone even thanks me, because I am able to make an impact.
Why do you think it's important for others to give back?
Everyone's efforts in contributing to humanity can make unimaginably large changes. I truly believe you should turn your compassion into action and make a difference. Volunteering makes me think of this quote: "Individually, we are a drop. Together, we are an ocean."  
How have you continued to volunteer throughout the pandemic?
Everything had to go virtual, and with age restrictions, it was tough [to participate], but when the Red Cross started their volunteer recruitment champion role, I immediately signed up. I loved the experience and was promoted. It feels great to make a huge impact recruiting more volunteers even from home, because I was able to reach a widespread audience and grow my connection. My volunteerism is now partly in-person and part remote.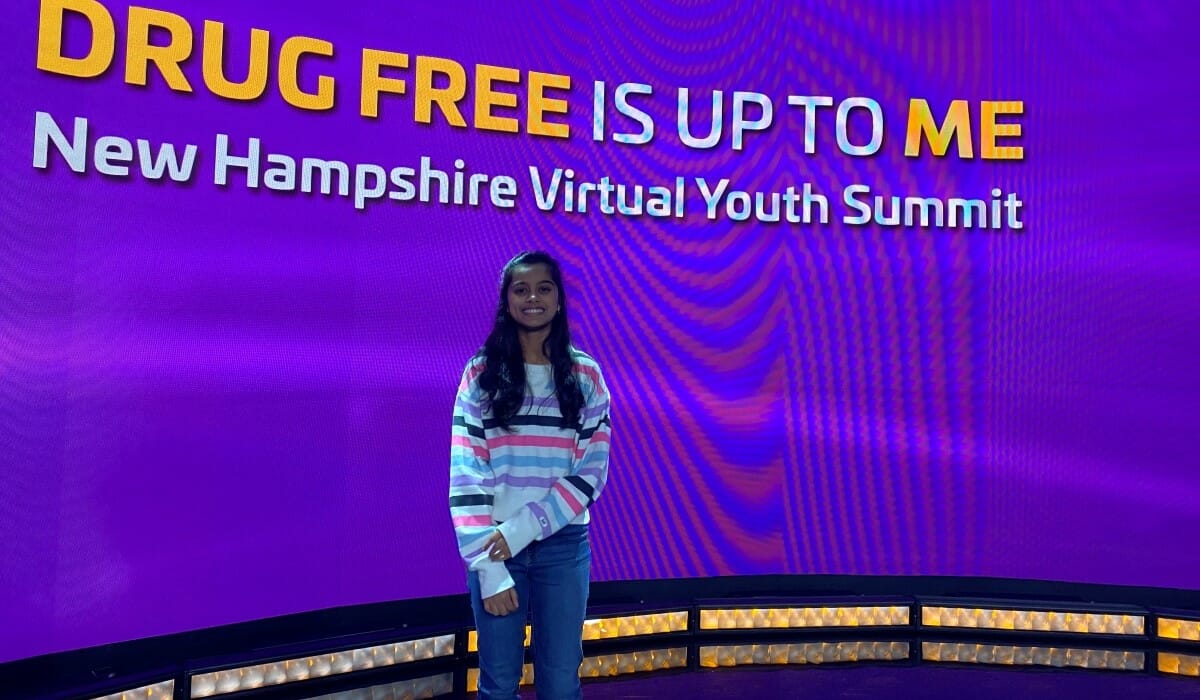 In one word, what does volunteering mean to you?
Empowering.  
You're being honored for your service with volunteers. What notable volunteer stands out to you?
Erica Fuller. She's a senior volunteer recruitment specialist at Red Cross Northern New England, and she's a really amazing individual. [Erica] introduced me to this opportunity. She's so selfless and she loves spending her time helping others. 
When you're not busy volunteering or in school, what do you do for fun?
My favorite hobby is playing soccer, I play for my school team. I also love singing, dancing and playing the piano. 
How can readers help?
Please visit the American Red Cross Northern New England Region website for more information about how you can help.  
Do you want to make a difference in your community like Likhita Thiriveedi? Find local volunteer opportunities. 
Share this post