Nine-Year-Old Volunteer Teaches Kids How to Enact Change in Their Communities
Meet Daily Point of Light Award honoree Lucia Bella Testolini Jordan. Read her story and nominate an outstanding volunteer or family as a Point of Light. 
When she was just five years old, Lucia Bella Testolini Jordan began making a change in her community. After learning not every kid was able to afford a backpack for school, Lucia Bella started a Backpack Drive through In a Perfect World, a nonprofit started by her mother, Manuela Testolini, in 2005. The Backpack Drive is now an annual event that has raised more than $50,000 and helped thousands of children in Los Angeles, Oakland, and Washington, DC.  
The Backpack Drive was just the first step in Lucia Bella's dedicated service career. Now nine, she helps co-create and co-host workshops to educate children on topics ranging from homelessness to climate change. She raises funds annually to build sensory rooms for neurodiverse children, so far helping over 1,100 kids in 17 different states. Lucia Bella also looks forward to the nonprofit's The Future is Bright campaign, as well as one day traveling to Guatemala to help her mother build a school. And of course, every year she holds the Backpack Drive that started it all — only now, she does it alongside her younger sister Luna, helping to pass on the volunteer spirit. 
Describe your volunteer role with In a Perfect World Foundation.
I am a junior ambassador. I show kids how to be changemakers in their community and I lead by example. I help the community in different ways. 
What ways have you helped your community?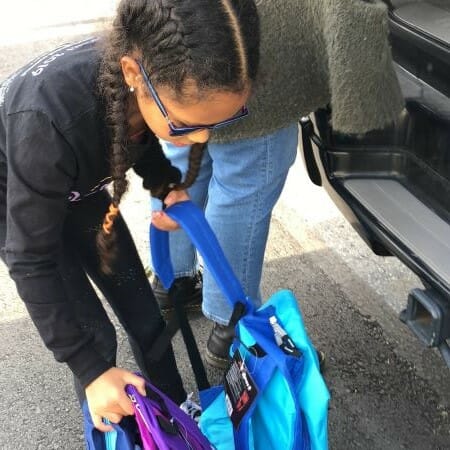 I helped homeless people in Toronto. We gave [care packages] to a church and they spread them out to a lot of different people. We gave them care packages of blankets, some snacks, toothbrushes, and toothpaste. I was almost crying when I first figured out there's a lot of people in the world who can't survive and need help. 
My friend Wilson is autistic. He wanted to have a sensory room in his school with other kids with autism. My sister, my mom, and I wanted to help him. We ended up reaching our [fundraising] goal and helping even more. 
What inspired you to start volunteering?
I was going into kindergarten. I was getting a new backpack. I couldn't decide between these two and I wanted to get both of them. My mom said you can't get both of them because there's a lot of children in the world who don't have backpacks, and they don't have the stuff they need to go to school. I was very shocked because I never knew that. It inspired me to start my Backpack Drive. I started the first one in 2017. We do it every year. We raised more than $50,000. We helped thousands of kids. Each kid gets a backpack of their own and school supplies they need.  
Can you tell me about your workshops?
I teach kids about big issues and how they can help. We use stories and art to help them get them inspired. We talk about childhood hunger, homelessness, and kids who are disabled and have autism or neurodiversity. 
Do you have any favorite memories from volunteering?
When we do the Backpack Drive, we have a big event for all the kids to come get their school supplies. I love meeting all of them.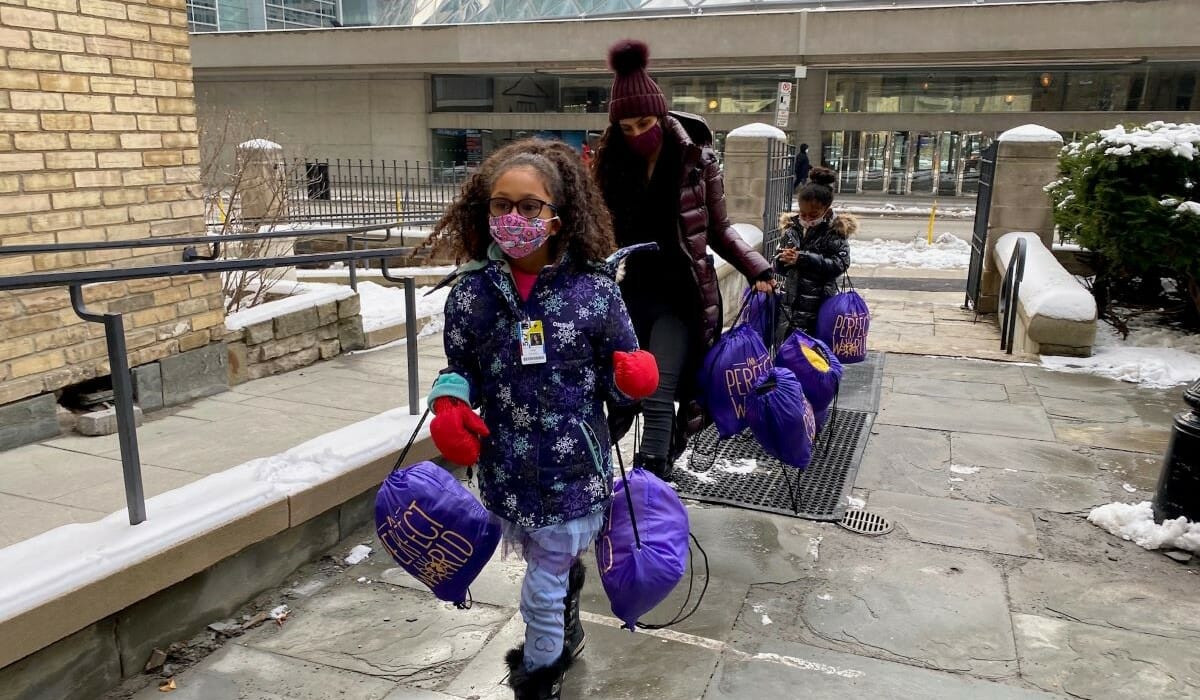 Are there any future partnerships, programs, or events that you are excited about?
I'm looking forward to making this Dreamcatchers workshop. My mom did the presentation and I'm looking forward to sharing and creating the presentation. We're doing climate change. It really effects our world and it can create floods that destroy schools. If we take care of the earth, the earth will take care of us. 
Why do you think it's important for others to give back?  
They can really make a big impact in the world and in people's lives. 
What do you want people to learn from your story?
Even little kids can do big things. Everybody has a chance to make a difference in the world. Our motto is a little by little, a little becomes a lot. 
Do you want to make a difference in your community like Lucia Bella? Find local volunteer opportunities. 
Share this post