North Carolina Teen Leads Initiative to Diversify School Curricula
Meet Daily Point of Light Award honoree Alyssa Rambert. Read her story and nominate an outstanding volunteer or family as a Daily Point of Light.
17-year-old Alyssa is the founder and project leader of We Stand, a nonprofit organization dedicated to diversifying current curricula by teaching others about underrepresented Black history. Her story begins with her family's nightly gatherings, where she learned about African American history and became aware of the contrast between what she was learning at home and what she was learning from her school's history curriculum.  
Much of what she studied at school forced her to examine herself through the prism of persecution, contradictory to the stories she learned at home that showed Black people through the prism of strength. Now she seeks to change the narrative both in and out of schools, hoping to establish culturally relevant curricula for youth through her initiative.  
Describe your volunteer role within We Stand.
We Stand is an initiative promoting inclusivity in education through diversifying curriculas' narratives. My responsibilities range from speaking to leading and organizing events under the supervision of my mentors. In terms of leadership, I serve as a spokesperson, help develop lesson plans and organize events. In Greenville, North Carolina, for example, I was able to serve as the spokesperson for videos about African American history. In these videos, I talked about Ledonia Wright, Lucille Gorham, C.M. Eppes High School, and Sycamore Hill Baptist Church. The videos were made in collaboration with Greenville's local television station to educate viewers about the city's little-known history.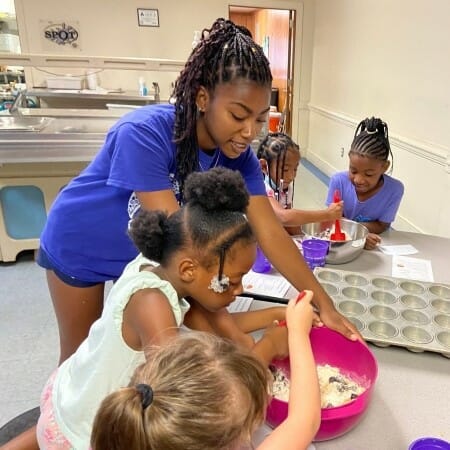 I also volunteer with Love a Sea Turtle, which is an initiative dedicated to environmental sustainability. My volunteer role varies from day to day, but I mostly help with teaching and other volunteer events.  
What inspires you to volunteer?
My parents have always instilled in me the importance of remembering your community since I can remember. Prior to joining Love A Sea Turtle, my family and I organized a "book bag giveaway," which is an annual event held before the start of the school year to distribute school supplies, clothes and underwear. Remembering these principles motivates me to volunteer because it allows me to connect with and help others.
What's been the most rewarding part of your work? 
The most rewarding part of my work is being able to connect with other people and communities while having shared conversations to learn more about them. 
What have you learned through your experiences as a volunteer?
I have learned that when volunteering, it's important to not just be present but to be participatory. As my mentors (Mr. Dan and Mrs. Kay) say, "have fun but go around introducing yourself, talk and connect with others." I initially was shy and had trouble initiating conversation, but eventually, through volunteering, these words have become my goals.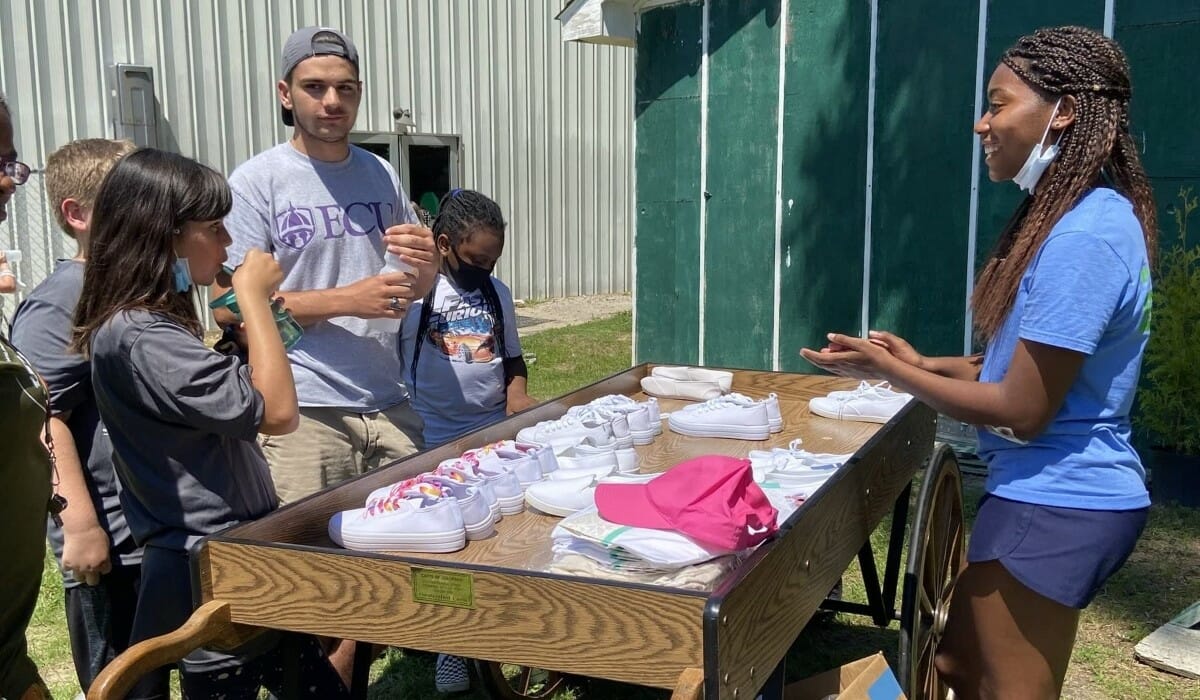 Are there any future partnerships, programs, or events that you are excited about? 
I am currently volunteering with Love A Sea Turtle and at The SPOT in Wilson, North Carolina for a program called Bake For Good. This program allows me to bake with children so they can take their creations home with them.  
Why do you think it's important for others to get civically engaged? 
I believe it is important to get involved because it allows you to see the world and situations differently. It gives a new perspective that not only looks at issues concerning yourself but at how you can help others. 
What do you want people to learn from your story? 
I want people to understand that if there is a problem in their community, they can help in their own unique way. Your efforts are making progress. 
Do you want to make a difference in your community like Alyssa? Find local volunteer opportunities. 
Share this post