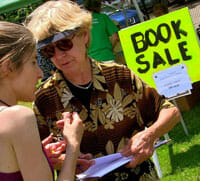 Peggy Benz of the Village of Johnson City, New York has waged a one-woman war on urban blight in conjunction with a concentrated effort on building a strong, safe, and healthy community.
Benz is a founding member of the Johnson City Neighborhood Project. She has initiated several neighborhood clean-ups and formed groups to address the specific issues related to property maintenance as well as public safety.
Additionally, Benz has enhanced the Village of Johnson City aesthetically by planting and nurturing her own gardens as well as guiding gardening groups at the local library and several parks in her community. She has spent countless hours teaching gardening techniques to the youth at her local children's center.
Share this post